The Stonewall Uprising Was A Protest Too: Black Lives Matter & Pride Month
On June 28, 1969, New York police raided the Stonewall Inn, a prominent gay bar and safe space for the LGBTQ+ community. After years of facing police brutality and unnecessary violence, it was time to unapologetically stand up for what was right- it was time to protest. Spearheaded by several LGBTQ+ people of color such as Marsha P. Johnson and Sylvia Rivera, the gay rights movement began, dubbing June Pride Month and a celebration in boldly fighting for humanity.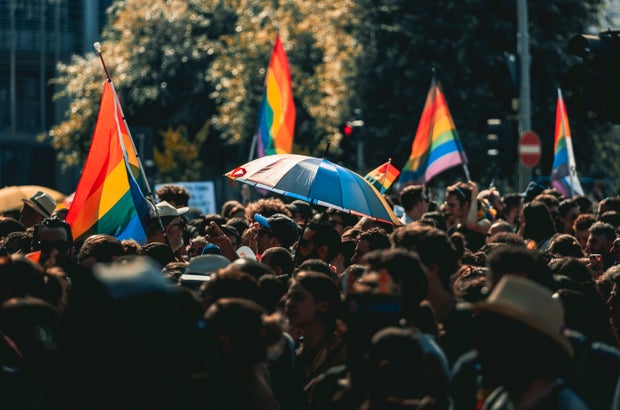 Photo by Mick De Paola from Unsplash
Yet, as Johnson said, "As long as my people don't have their rights across America, there's no reason for celebration." Johnson, an intersectional Black activist who spoke out against homophobia, transphobia and racism, was exemplary in demonstrating that LGBTQ+ injustices and racial inequalities were not mutually exclusive. She dedicated her life to making the world safer and better for those whose voices were oppressed and beaten down. To her and fellow activists, passivity was passé. Silence was not an option, and no matter how terrifying it may have seemed, they had to courageously speak up when other prejudiced voices tried to drown them out.
As countless Black Lives Matter protests span not just this country but the world, we must live to fight for change like these LGBTQ+ activists did. Whether we are part of the LGBTQ+ community or not, we must live to fight for the change that Black people in America need and deserve, for it is a fight that has been fought for hundreds of years. 
Right now, in our streets and in our cities, there is a battle against systemic racism and police brutality toward Black people. More than ever, this Pride Month needs to be about stepping up and giving all of our support to Black lives because without the gusto and determination of LGBTQ+ people of color, Pride Month would just be known as June gloom.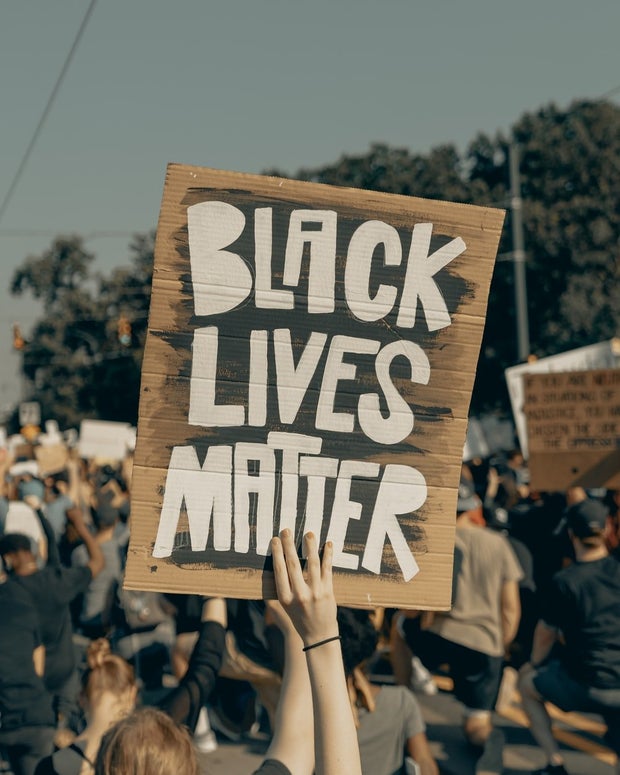 Photo by Clay Banks from Unsplash
It is everyone's civic responsibility to stand with Black people. We need to keep signing petitions, donating what we can and continually fighting with them, not against them. We have to get educated—read books, watch movies and TV shows and persistently elevate and listen to Black voices. We must call out racism wherever we see it; whether it be in our homes, in our friend circles or amongst strangers, speaking up is vital. We are talking about human rights because in this world, remaining ignorant and being silent is truly violent.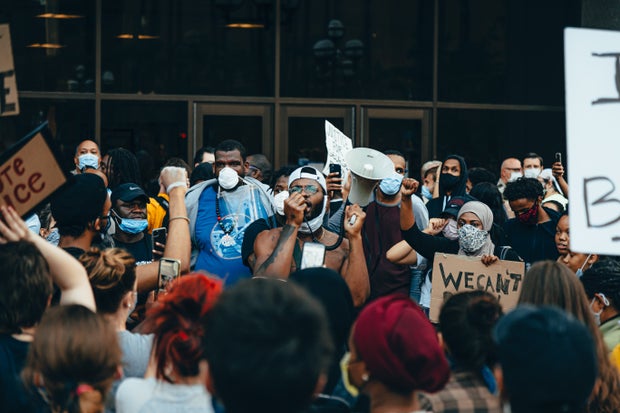 Photo by Josh Hild from Unsplash George Floyd and Breonna Taylor are not isolated incidences of racism and police brutality- they are far too normal. Protesting, and doing it peacefully as everyone has done, provokes change. Protestors are not riot-causing looters, they are diplomatic change-makers, and we cannot get that narrative confused. The Stonewall Uprising shifted the world for the better, and this Black Lives Matter movement will too. Let us keep manifesting change beyond Pride Month, and let the fight for equality ensue.