The world watched as 22 of Egypt's most famous pharaohs and queens were ceremoniously paraded through the streets of Cairo during The Pharaoh's Golden Parade. In this festive, technicolor ceremony, the mummies of these ancient rulers were transferred from their previous residence in the Egyptian Museum in Tahrir Square to the brand new Grand Egyptian Museum. Following countless recent archaeological discoveries within the past few decades, the Tahrir museum was overflowing with precious artifacts and wasn't able to showcase all of them fully, and thus began the construction of a bigger and better museum. The ceremonial parade arrived just in time, highlighting the completion of the glamorous new museum.
The ceremony was incredibly festive, nothing short of fitting for our ancient rulers. Bright lights were stationed all around the pathway the regals travelled, and they were preceded by dozens of dancers, horses and drummers. A beautiful orchestra accompanied the procession; my favorite song recited is called "Reverence for Isis" (totally unbiased lol). The lyrics of this song were taken from the hieroglyphic inscriptions on the walls of a temple dedicated to Isis, the Egyptian Goddess, in Luxor. How cool is that?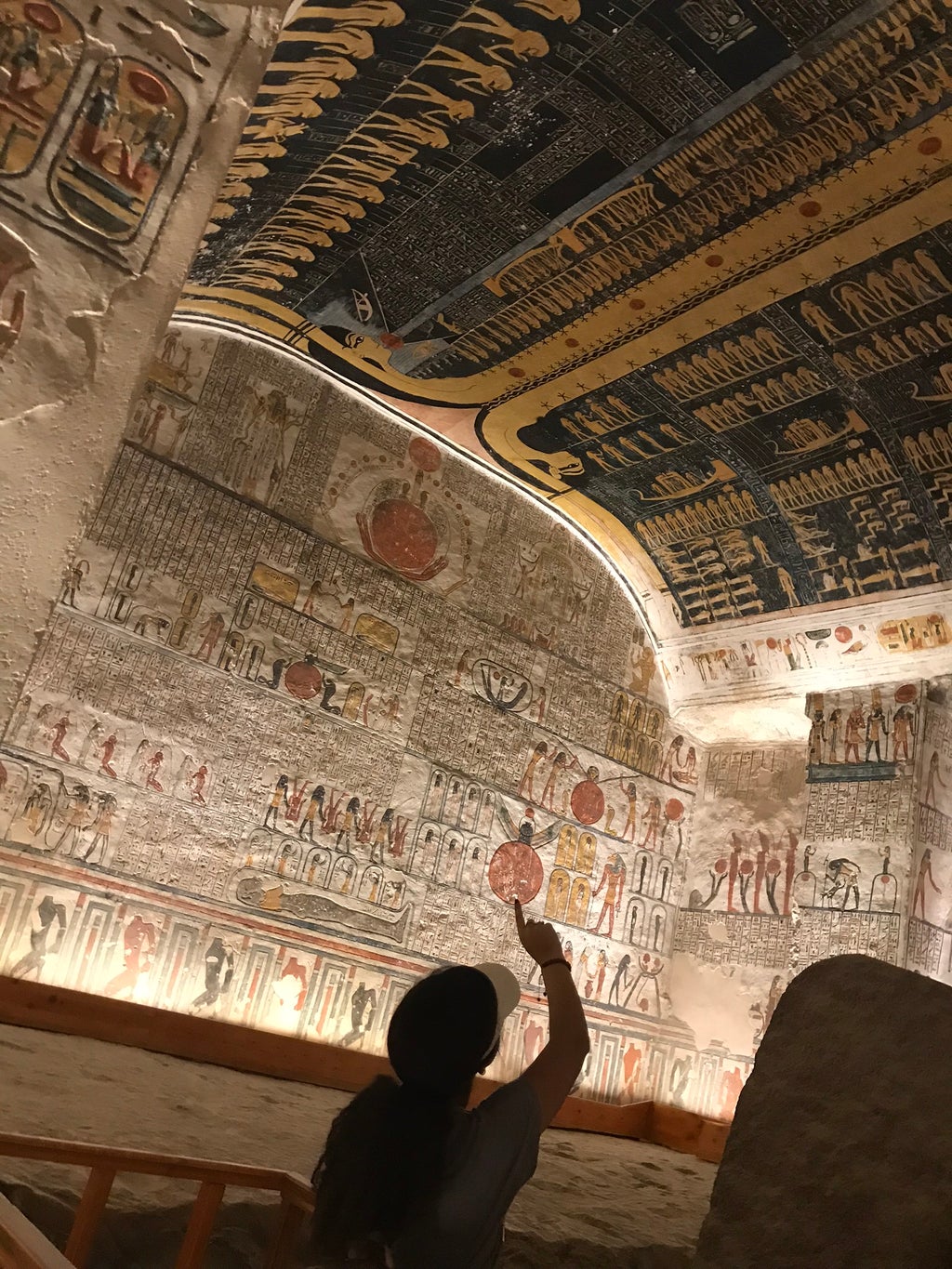 Their journey was also accompanied by footage of famous Egyptian actors paying tribute to these rulers and to Egypt's history and progress. These actors were stationed at various monuments such as the Pyramids of Giza and Hatshepsut's temple. I have been lucky enough to visit these awe-inspiring monuments, and I felt so connected to my culture while watching the show. I felt as though I was transported back to the ancient times, yet I also felt so present at the same time.
Besides being able to showcase its technological, artistic and organizational abilities, I believe The Pharaoh's Golden Parade was much more than an entertaining show. It was a statement to the entire world that this is our history and we are so incredibly proud of it. There are hundreds of Egyptian artifacts kept in British, French and even American museums across the world when they should rest in their birthplace. For so long, Egyptian governments have ignored this part of our history, but this government was very much apart of the ceremony. Our current president, Abdel Fattah Al-Sisi, was at the Grand Egyptian Museum waiting to accept the 22 tombs while a 21-gun salute strongly echoed behind him. This ceremony was so special because it celebrated a reclaiming of our history. With an all-Egyptian orchestra, choir and production crew, the show also highlighted Egypt's incredible progress and persevernce as a nation.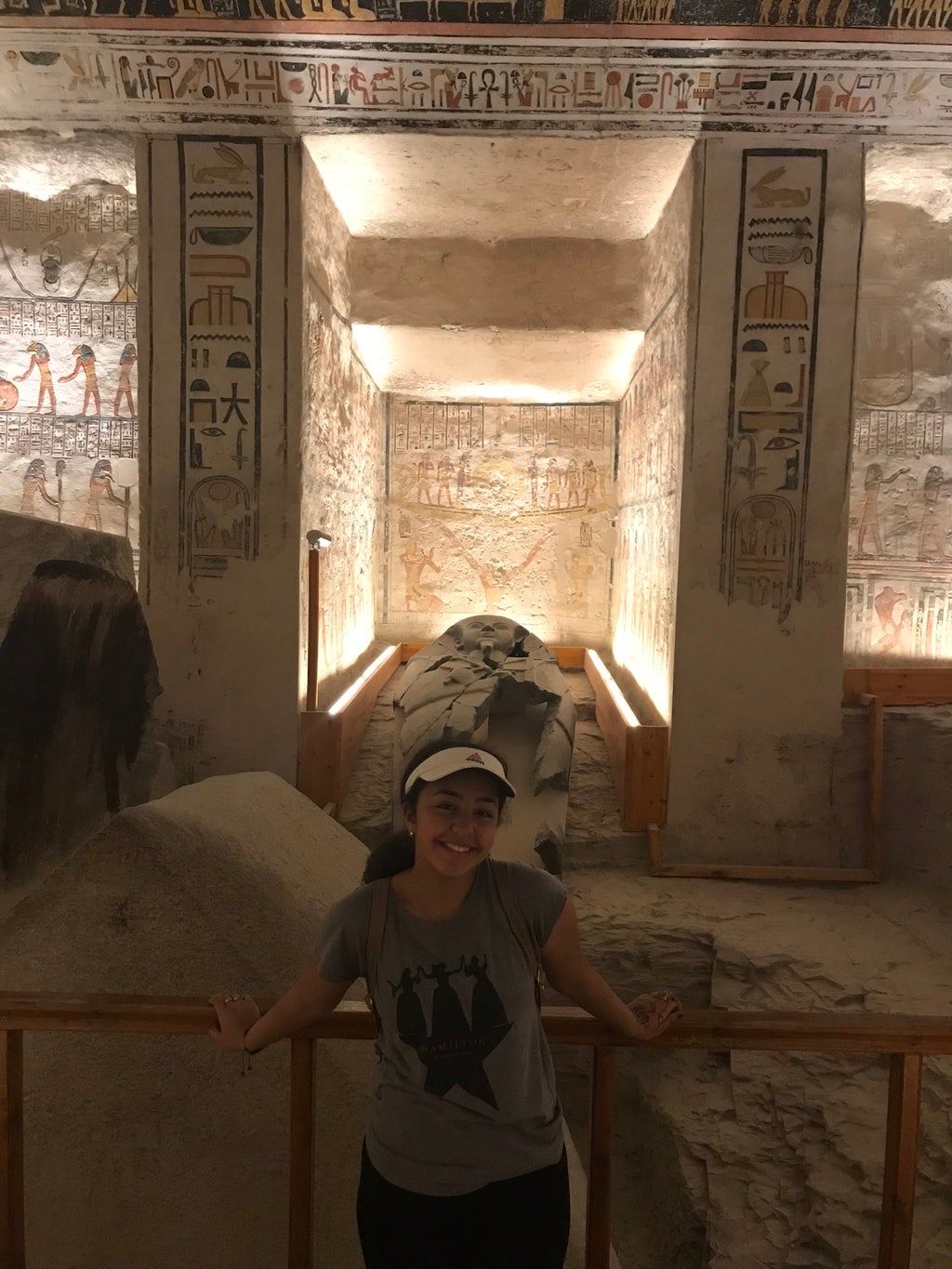 I couldn't help but get emotional while watching because it was so nice to see my country embrace its rich, one of a kind history. Our rulers were at the top of civilization at one point in time; our inventions are still used today, and our history continues to captivate the attention and hearts of millions around the world. For so long, the ancient, glorious Egypt that I read about in textbooks and the Egypt I know today were so disconnected to me. Even my visits to Egypt have felt compartmentalized in this sense; sometimes my family and I would go to visit Cairo and stay in the city, and other visits were dedicated pecifically to visiting the temples of these ancient rulers, but we never did both in one trip. The Pharaoh's Golden Parade completely flipped my long-held notion on its back. Our modern-day government showed that it too was proud of our incredible history and let our former royalty take center stage. The two Egypts I have always separated came together in the most beautiful way. I am so incredibly proud of my country today and always!