Profile: Scary Sanderson Sisters
Meet the Sanderson Sisters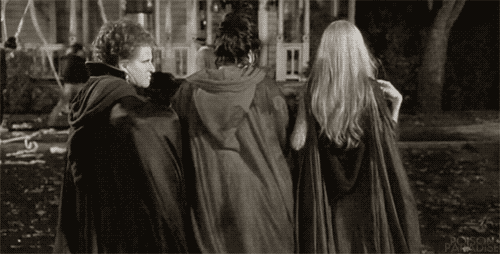 Born in 1600s in Salem, Massachusetts this trio has sure caused a stir in recent Halloween festivities.  It's not their costumes or that they always travel in three, it's the fact that they want to steal your youth! That's right, I'm talking about Winifred, Sarah and Mary Sanderson. These sisters may not be as famous as the Kardashians but they might as well be, as they star in their very own movie Hocus Pocus. So let me give a you a quick bio on each of the sisters.
Winifred "Winnie" Sanderson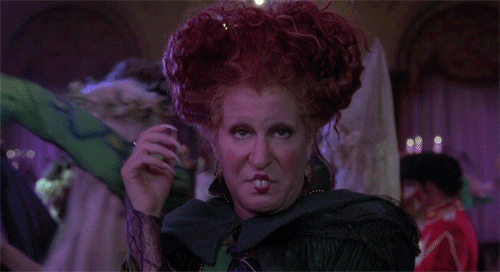 Leader of the Sanderson sisters
Definitely the diva of the trio and the owner of the spell book that was gifted to her by her master, Satan. Winnie is known for her bold red lipstick and for turning into stone and exploding when the sun rises.
Mary Sanderson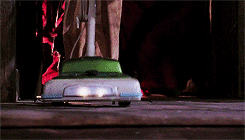 Known for her great sense of smell that helps her track children, Mary is the is the calmest of the sisters. She keeps her older sister Winnie temperament in check. She loves pleasing her older sister and is constantly seeking her approval.
Sarah Sanderson
The youngest of the sister, Sarah, has the unique luring children with her beautiful singing. Her beauty traps people and her singing hypnotizes them. She really has it all!
The three sisters list Halloween as their favorite holiday. They say that their main goal is to remain young forever and they accomplish this by sucking the life out of young children.  
*images courstey of giphy