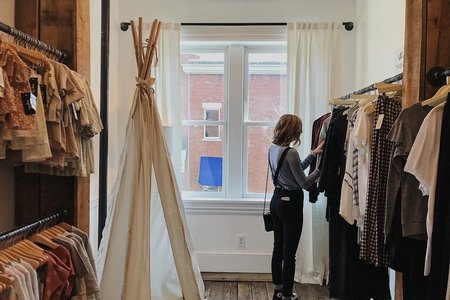 Netflix's "Next In Fashion" Is The Next Big Thing & Here's Why
You do not have to be into fashion to become obsessed with Netflix's new original Next In Fashion. So long as you have a heart and wear clothes, you will be hooked. This new show follows a group of up-and-coming designers as they navigate their way through design challenges in an attempt to win $250,000 towards their own brand, the chance to sell their designs on Net-a-Porter and the title of being Next In Fashion. Though this may appear as just any other design or fashion competition you have seen on television before, this show is so much more in a number of ways. Here are all of the ways that this show about clothes and the people who design them has made me begging for a second season.
The show is hosted by two names that may sound familiar to you. One is Tan France from Netflix's other hit original Queer Eye and the other is Alexa Chung, a face that has always been associated with fashion on television. Both of them are successful fashion designers on their own, which makes their commentary and judging ability unquestionable and worthy of this stellar show. It also means that they are able to bring their celebrity and fashion connections to the show, as seen through the incredible guest judges which appear throughout the first season. A face, if not, a name, that you may recognize is designer Tommy Hilfiger who acts as a guest judge during one of the episodes. The show itself is structured in a very simple way. It begins with 18 designers gathered from all over the world who, each week, compete in a different design challenge where their skills and creativity are put to the test. In the beginning, the designers compete in teams of two where they must navigate both of their creative visions. At the end of each challenge, two designers are sent home. Though the concept appears simple, the show is far more than that.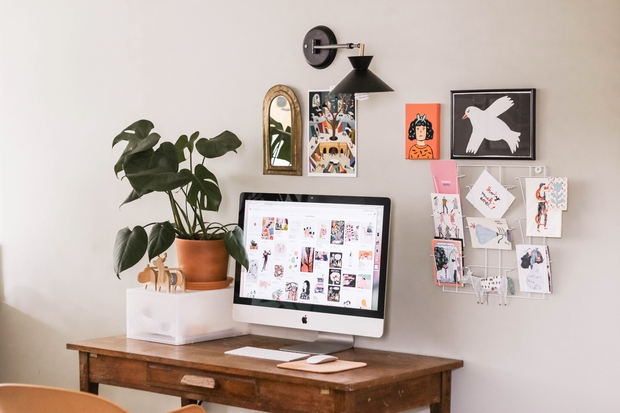 The designers really do come from all over the world. Contestants come from Italy, Canada, Scotland, UK, China, South Korea and a number of other places. This is not only cool because it brings diversity to the show, but it also brings a lot of culture as the contests honor and display their cultural origins in their designs. Many of the designs contain stories and emotional connections, as the designers reflect on cultural practices or experiences they have seen or had growing up. It adds to the depth and the beauty of each clothing piece they create. This is made even more emotional as each designer explains where they come from, who their families are, how they have struggled as designers and how lucky they are to be able to be among such a beautiful community of artists on the show. What may be different from other competition shows is that the competitors in this series are relatively successful designers already. Many have styled or designed for stars like Post Malone, Beyonce and Camilla Cabello. Some have attended prestigious design schools while others created their own brands from nothing. In this way, each designer brings their own specialties to the table which proves to be a very unique aspect of the competition. We also know, as an audience, that we are seeing a very high level of skill and technique, which raises the intensity of the competition. Several of the designers even know each other from working together in the past. While competing in pairs, this significantly helps some of the competitors. We watch as bonds grow stronger to the point that the competitors consider each other family.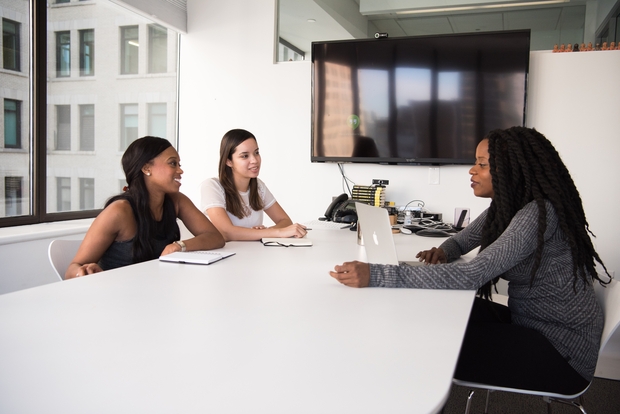 The emotional connections between all of the competitors is very clear. Each designer is an artist on their own and many express the honor of being able to freely express themselves in this competition. This is a very big deal for designers like them, who at many times must create designs to appeal to the consumer. Because of this, Next in Fashion shows a lot of the designers getting very emotional, which makes me very emotional. They also become very invested in each other. Many of the designers, though they are competing against each other to be number one, do not hesitate to help each other when needed. They offer advice, supplies and emotional encouragement even while working against the clock themselves. This is what I found most appealing about the show. They were all so grateful to be with such amazing fellow designers, that the prize money was rarely even a topic discussed. Next In Fashion is more than a show about clothes. It is about a group of inspiring, creative and beautiful people who all come together to push themselves to create soemthing beautiful that represents who they are as people. It has truly changed the way I look at fashion, even the fashion I would not wear myself. Please watch this show. It will make you happier and fabulous. I promise.