"Would you like to go to a Lakers game on November 10th?"
My first response to this question was "yes." A chance to be watching the Lakers in person? How cool is that! But the more the idea settled, I realized I knew absolutely nothing about the rules of basketball. I was going in blindly in hopes that no one noticed my lack of knowledge about the sport. Luckily, my friend is a total expert and guided me the entire time throughout the game until I finally understood it well enough to enjoy the game.
I had never been to a sports game before so for me it was all new. I was so excited to be able to cross this off of my bucket list. However, my idea of the game was different than the way it really was. Here's the picture I had in my head:
We arrive around 6 pm, find parking and enjoy the walk and view to the Staples Center. It's a Wednesday, why would it be full? I'm picturing a half-empty venue with no lines anywhere (I don't know what I was thinking). We enter the Staples Center, get ourselves situated in our seats, and wait for a countdown or an introduction before the players come out and start the game. The game starts—I'm expecting no pauses, only the halftime show where I also expect some sort of music concert. The game ends, lots of confetti comes out and that concludes the game!
Silly me, it definitely did not go like that. Here's the real version:
My friend was my tour guide, so he had it all planned out for us. He told me he was going to pick me up at 3 PM sharp because traffic was going to be hectic going to downtown LA. I questioned him about five times on why we needed to go so early if it was a Wednesday. But, he said to leave it to him because he knew how to make sure we had a great time. I'm glad he didn't listen to me, because wow, traffic was hectic when we left. We ended up arriving around 4:30 PM, which was still a good time. We ate at Yard House and let me tell you, it was packed. I had never seen so many Lakers fans in one place, but then again, I should have expected that. We arrived at Staples Center at around 6:30 PM and walked around the Xbox Plaza where there were photo ops and games set up before the game. There were lots of activities to do hyping up the game which I found really exciting. Unfortunately, I didn't get to really enjoy these activities because we wanted to go settle down before it got really packed. Upon entering, we were given free hand sanitizer, bottle openers and a Lakers hat. I had been to the Staples Center before because of Calibash, but when I went in, it all looked different.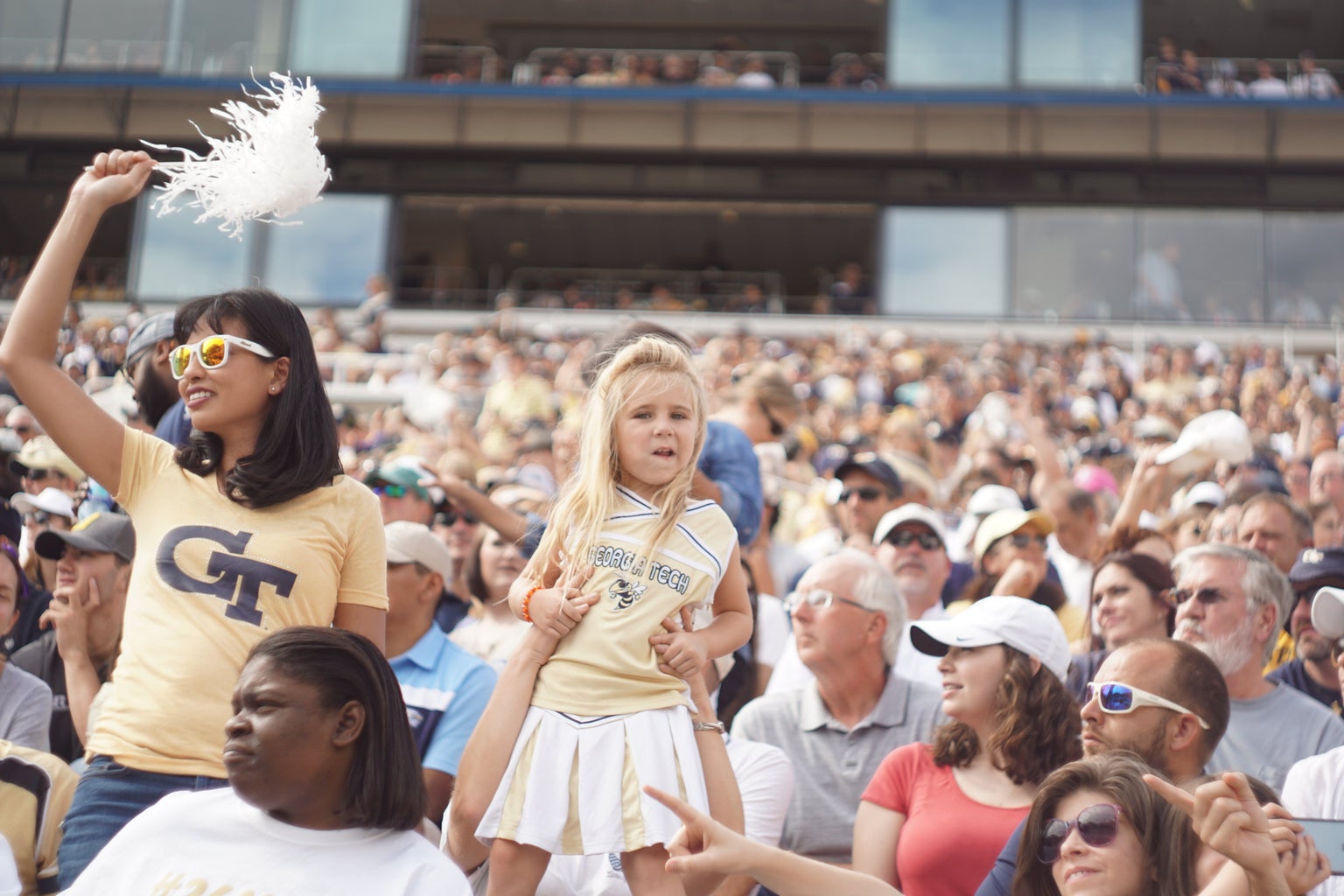 The Lakers were going up against the Miami Heat. It was difficult to understand all the rules of basketball and enjoy the game at the same time. I spent the first two quarters asking questions and looking intently at the game trying to understand what every shot meant and what fouls were. There were a lot of pauses throughout the game, which I honestly did not expect. After every quarter, they would have an activity set up on the court or have the Laker Girls dance. They would pick members from the audience to participate in these activities, giving them an opportunity to win certain prizes. They also had the camera point at certain people, letting them show their Lakers pride. It was a learning process, but a fun one! I went from not understanding the game at all to joining in on the cheering and screaming. The game had me on the edge of my seat the entire fourth quarter because I was so nervous about who was going to win. The game was so intense it ended up going into overtime for 5 minutes. But in the end, the Lakers beat the Miami Heat 120 to 117.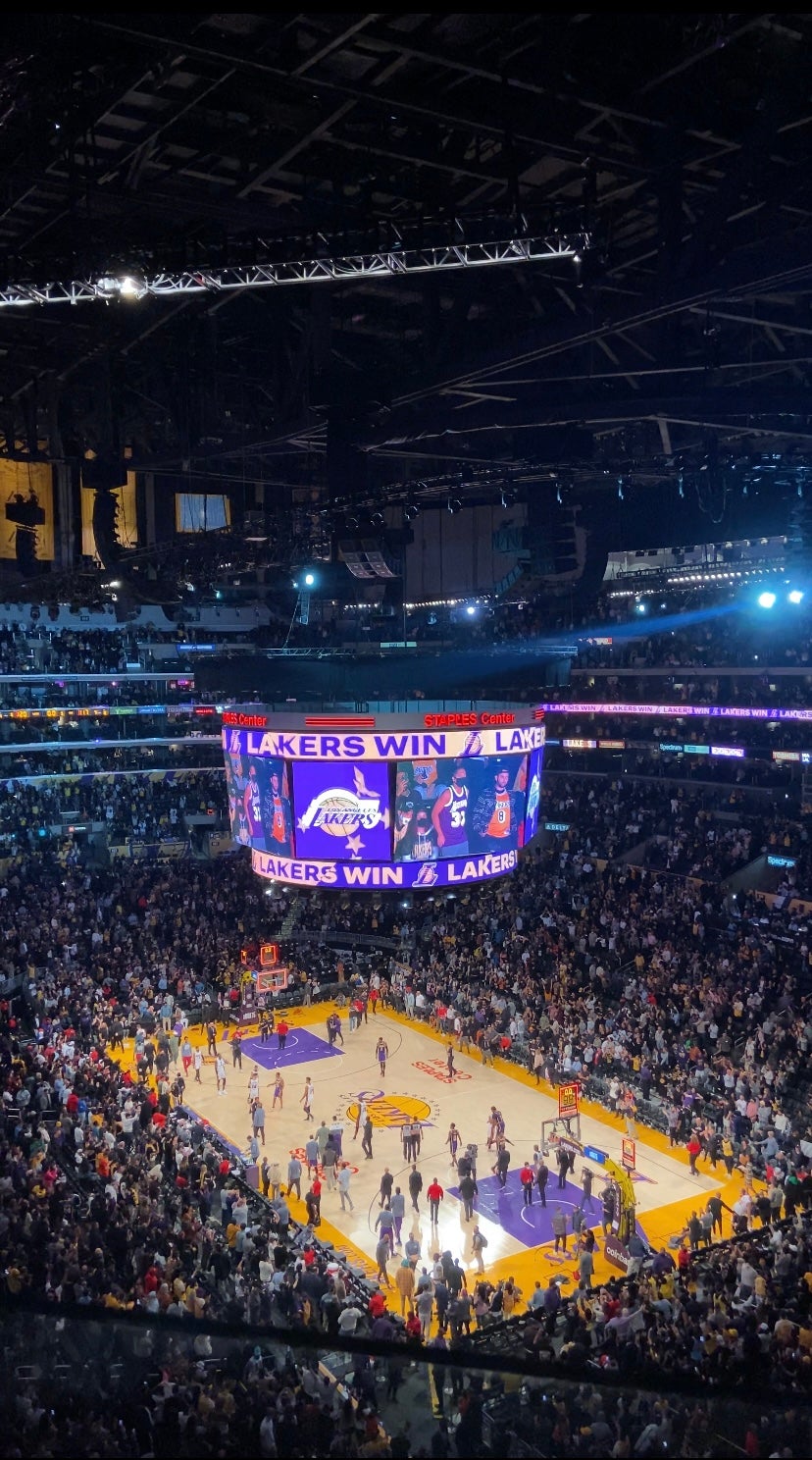 I recommend that everyone goes to a Lakers game at least once; it's an awesome experience! However, I do think this should be an all-day event because even though I went relatively early, I missed out on the activities going on in the Xbox Plaza. There are many restaurants to choose from and lots of things to do near the Staples Center. You can even catch a movie at the Regal Theatre if you have time! Overall, I would definitely go to another game because I had a great time and can't wait to go cheer them on again!