Lollapalooza is a music festival held in Chicago's Grant Park every summer during the first week of August. This massive event encompasses the entire park and contains eight different stages that you can explore with new artists playing every hour. Other than that, you can get a taste of Chicago through the numerous food stands found throughout the festival grounds. 
This year marks my fourth time attending, and I wanted to share some of the highlights from my weekend. 
THURSDAY
The lineup for the first day included so many amazing artists, such as Ghostemane, Normani, Hayley Kiyoko, Hozier, King Princess, Lil Baby and The Chainsmokers. 
Ghostemane had quite an intense presence on stage. His persona emanated an obsession with the supernatural and gore, as seen from his ghastly face makeup and his band's grisly masks and outfits. His music seemed to be a mixture of rap and heavy metal rock, which further added to his scary (but intriguing) vibe.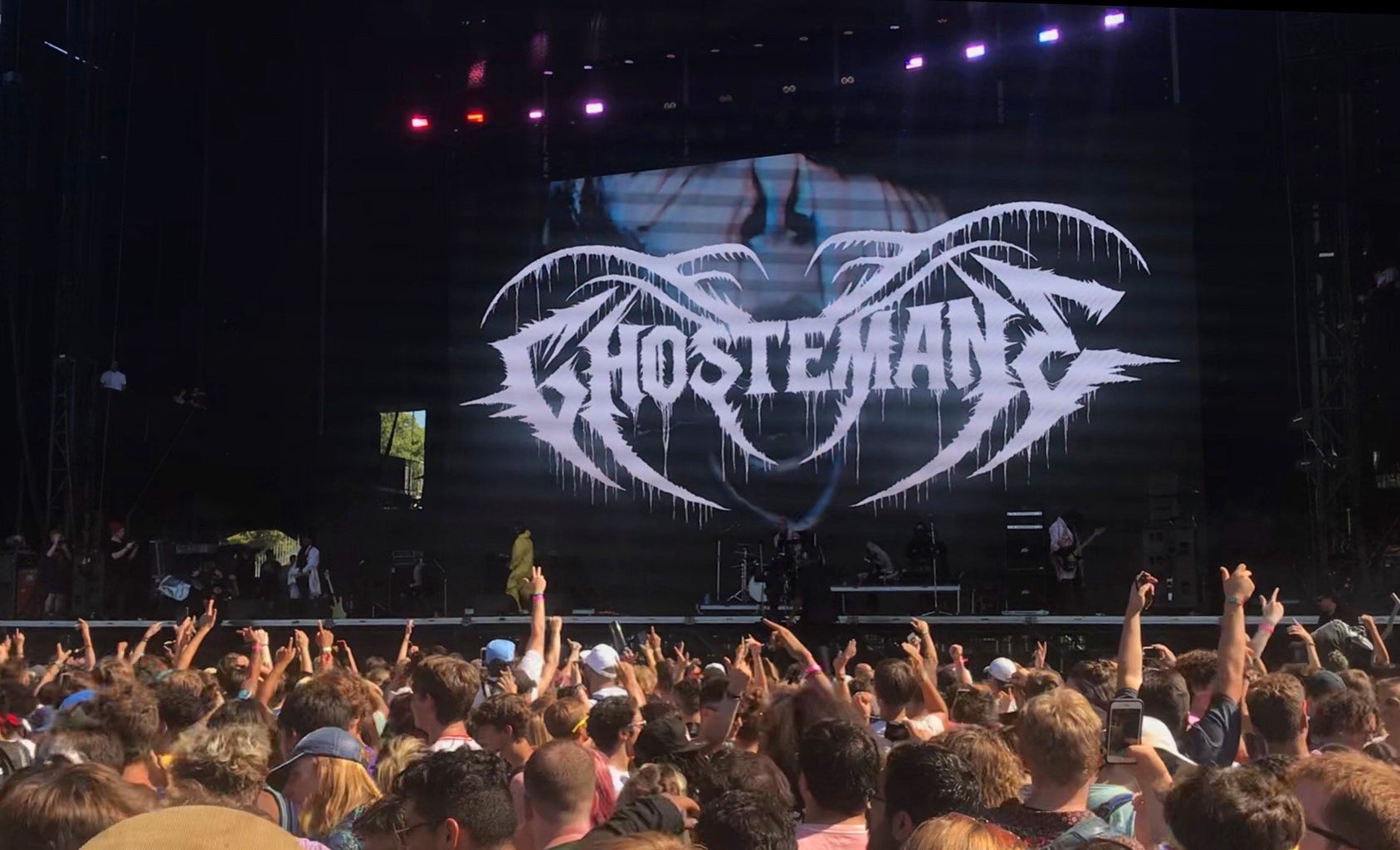 Normani, former member of girl group Fifth Harmony, had a pretty short set where she sang a combination of her band's songs and a few new singles featuring other artists like 6LACK, Khalid and Sam Smith.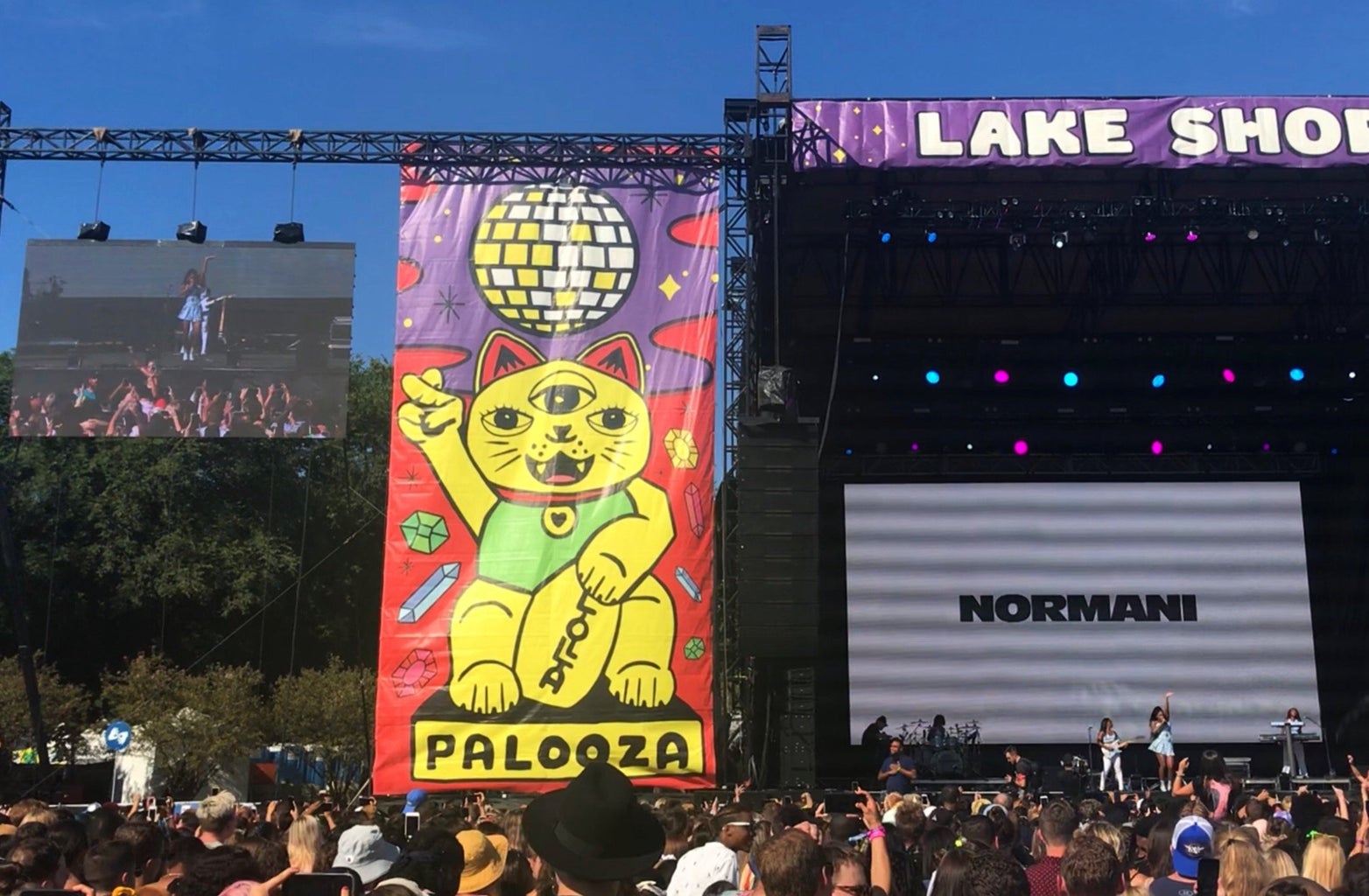 Hayley Kiyoko got everyone in their feels when she performed "Sleepover" – a song about being in love with someone who only sees you as a friend. She also sang her newest release "I Wish" and gave us some life advice before finishing her set. Kiyoko said, "I just want to encourage you all, whatever you're going through in life, you are brave, you are f***ing stronger than you think. And most of the time, almost all of the time, you have to let go and say goodbye to something to grow and become better and to find someone better that loves you better, that appreciates you more, that supports you more because you deserve all of it."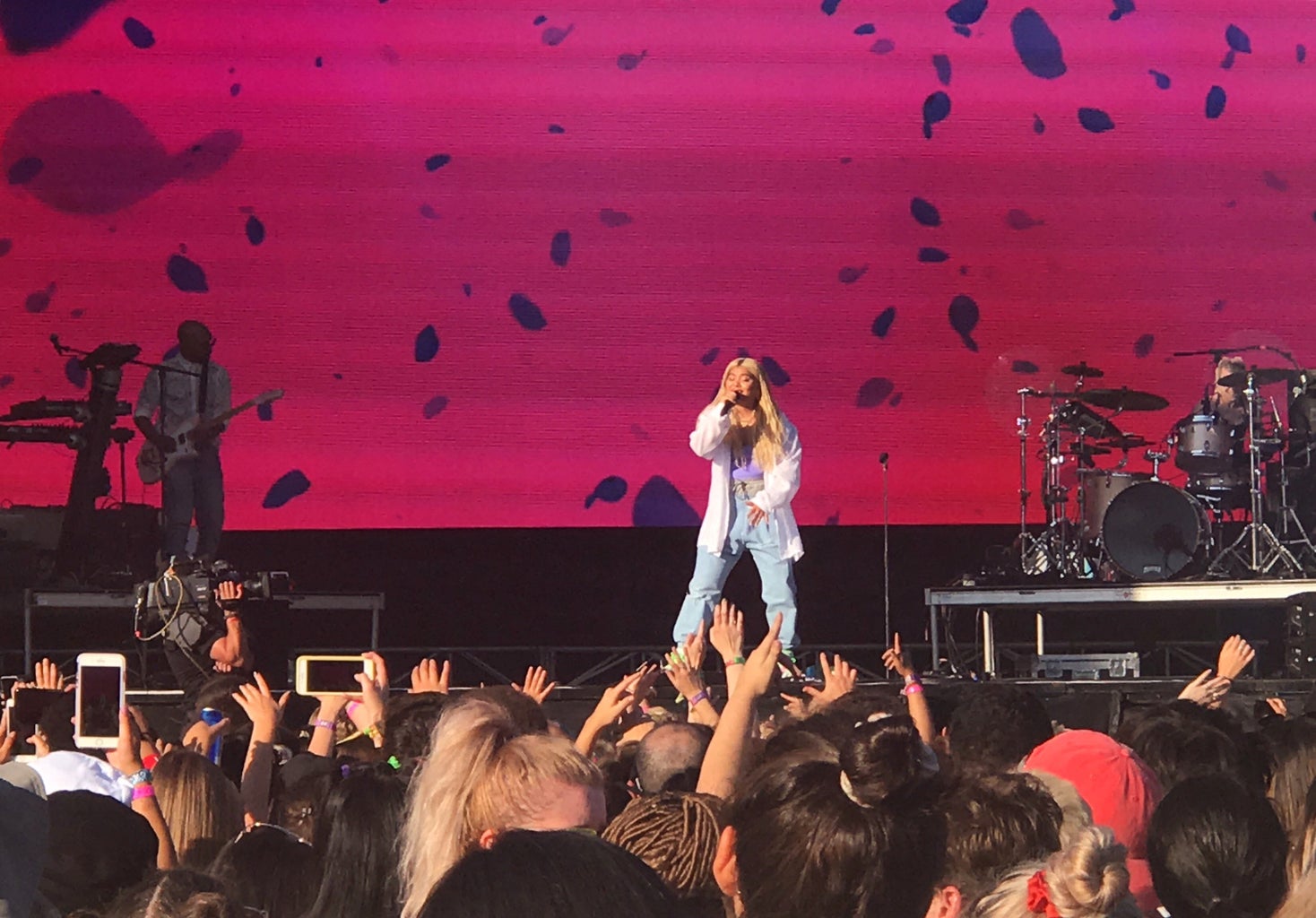 Hozier needs little introduction because this man is a phenomenal performer with outstanding skill. He took us all to church and baptized us with his angelic voice. Watching him pour out his heart and soul with the sun setting behind Chicago's skyscrapers was truly surreal.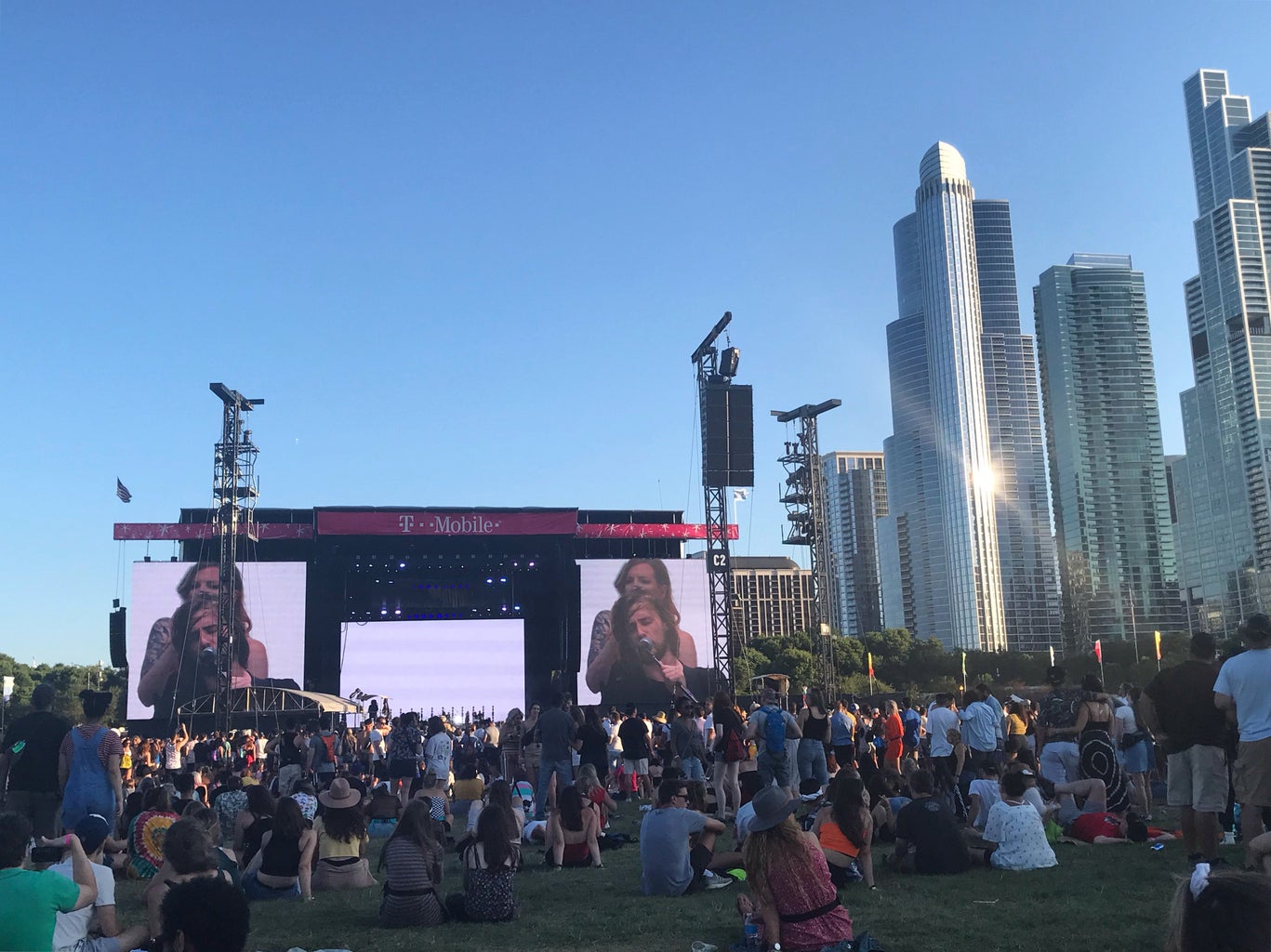 FRIDAY
Day two of Lolla consisted of Conan Gray, 21 Savage, Polo G and Childish Gambino. 
Conan Gray, former UCLA student and now touring artist, has such a cute and powerful presence on stage. He had the whole crowd dancing to his song "Generation Why" which explores the struggles of adolescence and finding one's purpose in this day and age.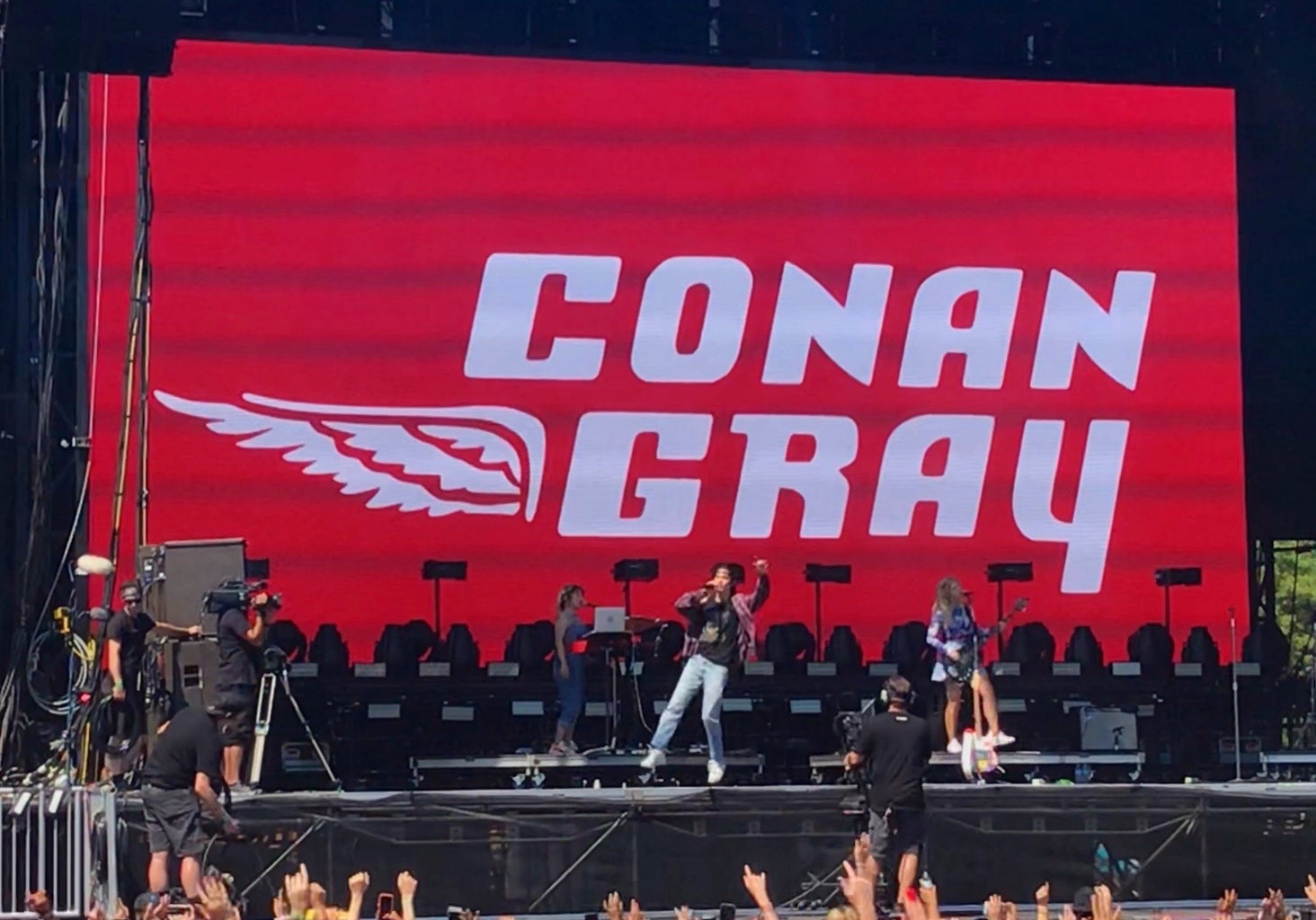 21 Savage was fun to watch, and he even surprised the crowd by bringing out Childish Gambino to perform a song with him.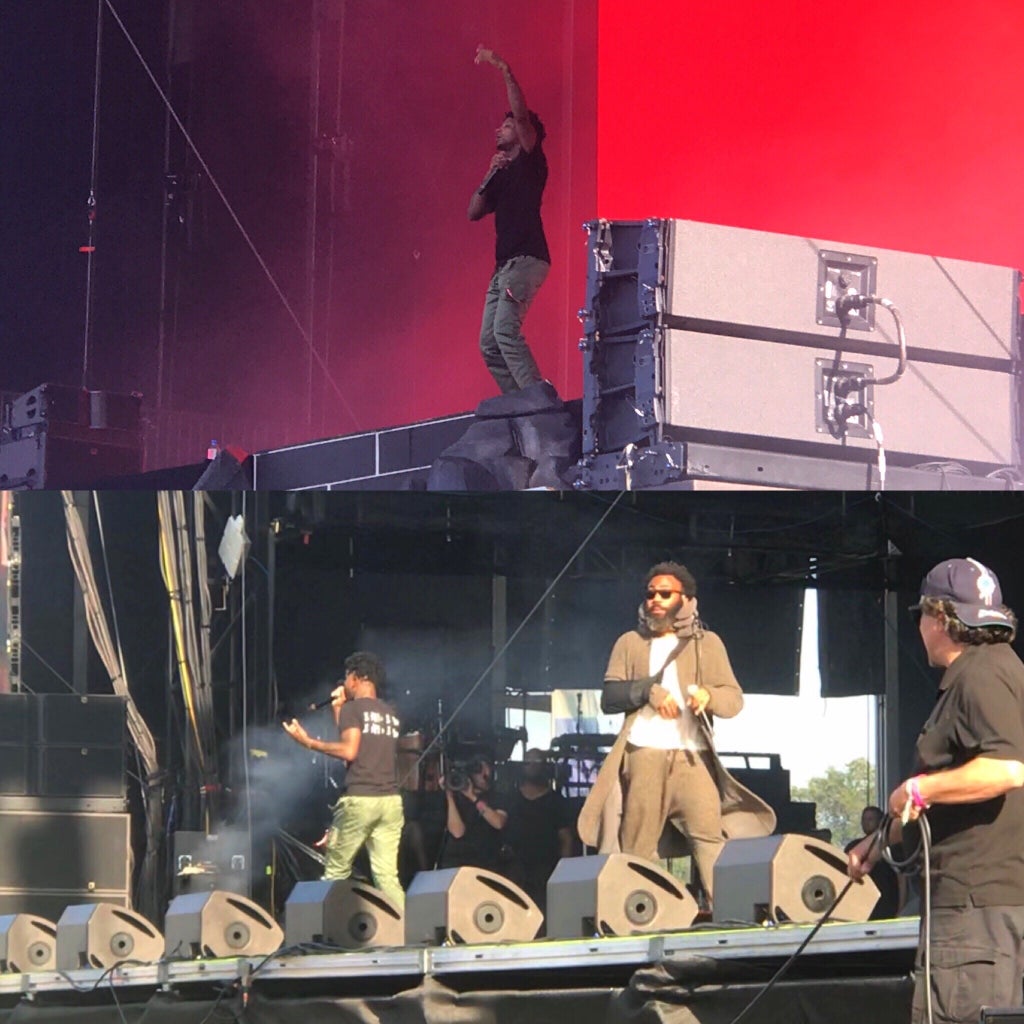 I was also surprised to see Chance the Rapper leaving his set!Childish Gambino was the headliner for the night, and his performance was outstanding. He knew exactly how to work the crowd, and he brought the stage to life with his famed facial expressions, impressive vocal skills and beautiful choreography. He closed the show with my favorite song by him, "Redbone". Hearing that live was an experience I will never forget. He is a true artist in every sense of the word.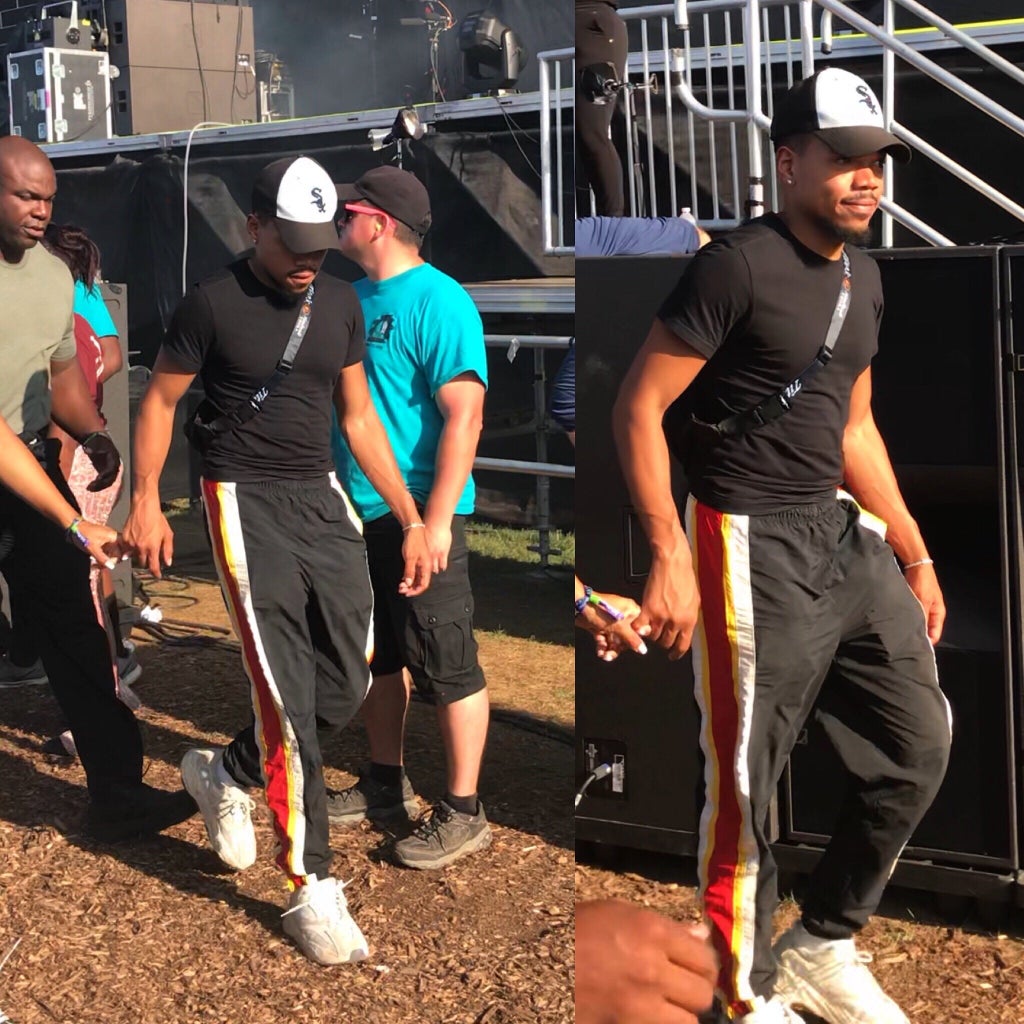 SATURDAY
Although I did see several amazing artists like 6LACK and Lil Wayne, I think the highlight of my day had to be the headliner, Twenty One Pilots. 
The band opened with "Jumpsuit" – the first track from their album Trench. Josh entered the stage with a burning torch in hand and as soon as they played the first chord of the song, a car that was set up on the stage behind them lit on fire. That basically set the mood for the rest of the evening. The duo followed this grand opening with several songs from Trench and a few from Blurryface. Some of my favorite performances were "We Don't Believe What's on TV", "Nico And The Niners", "Car Radio" and "Chlorine".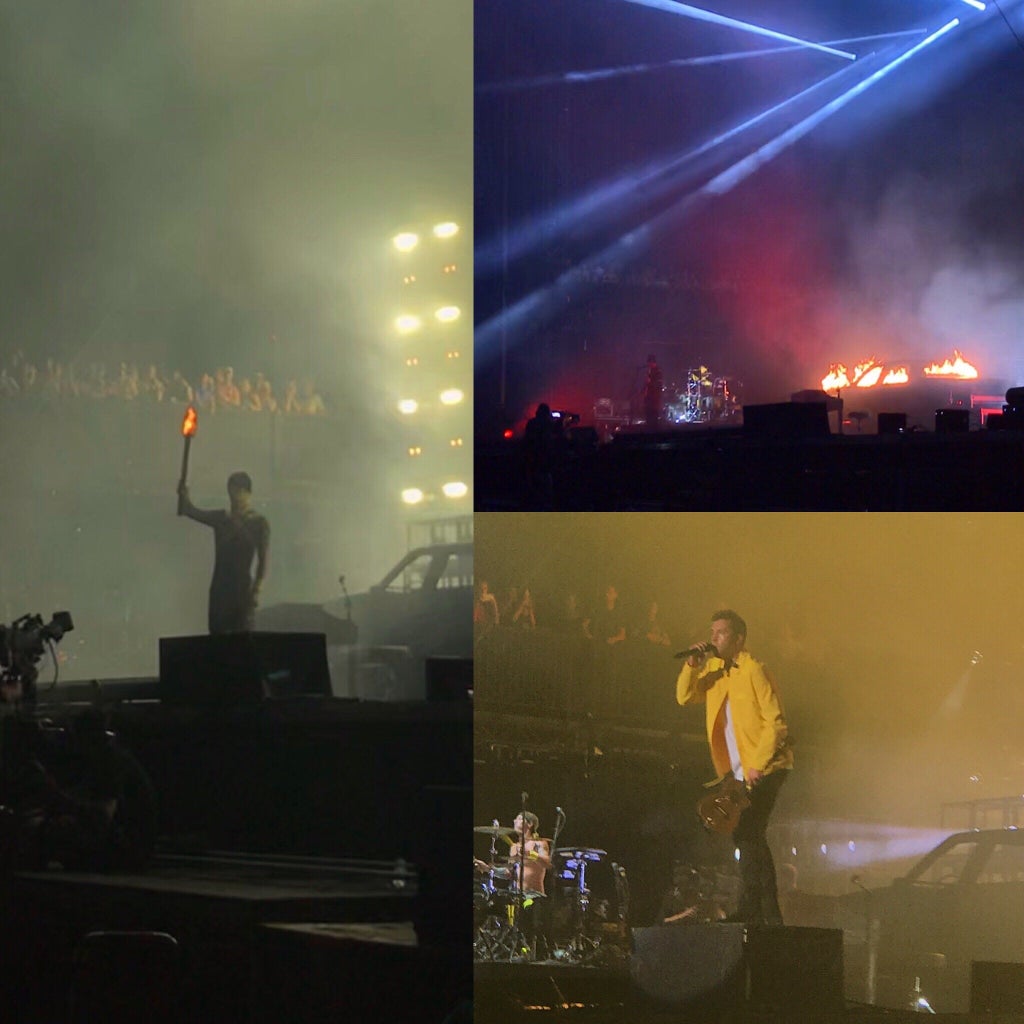 Tyler got the whole crowd to scream "Yeah, yeah, yeah!" for the intro to "We Don't Believe What's on TV" and then threw in some light humor by saying, "Tonight there are only two places in the entire world: Chicago, IL and everywhere else." If you weren't already smiling by then, his irresistible charm definitely got to you.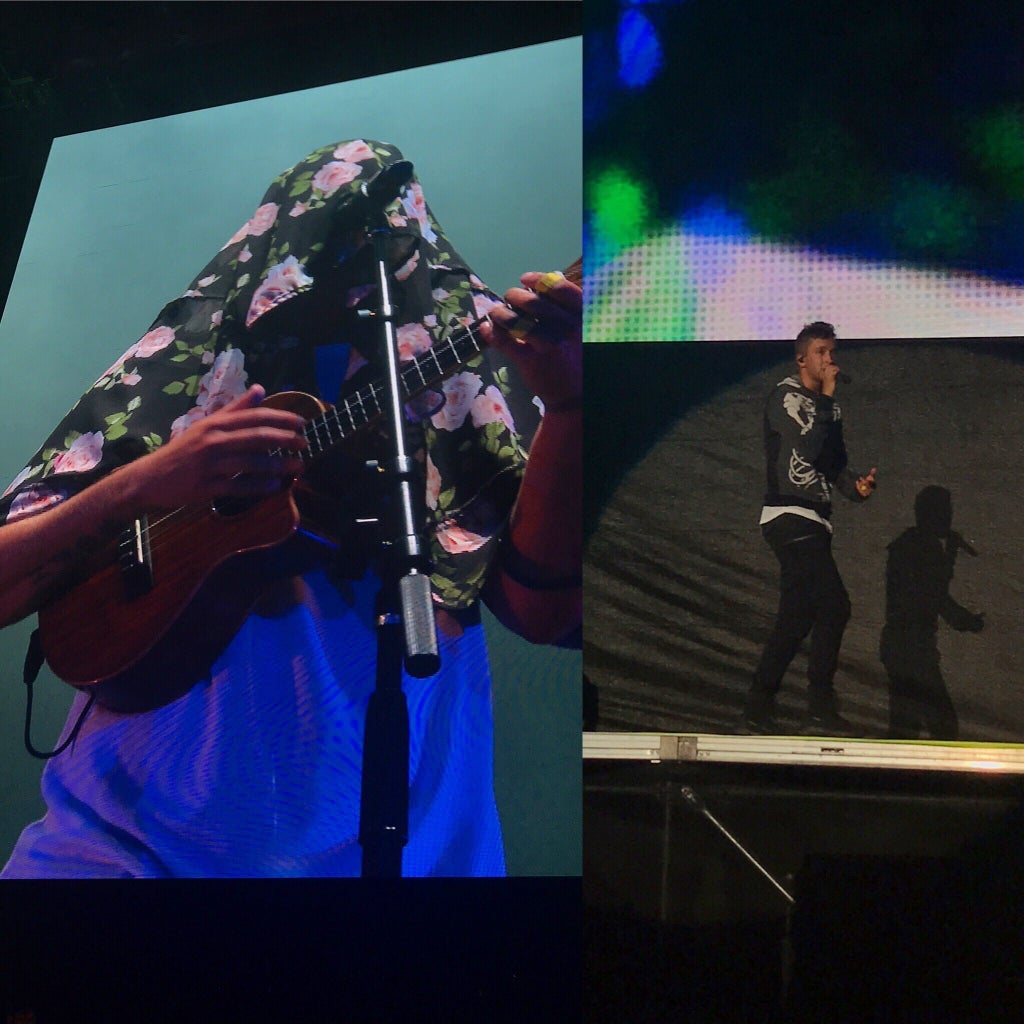 The show got even more interesting when Tyler decided to climb a platform in the middle of the crowd during "Car Radio". The energy in the air was so high as everyone screamed the lyrics at the top of their lungs and watched in awe at their idol towering above them. 
Twenty One Pilots exceeded my expectations, and I 100% recommend seeing them live if you ever get the chance. I can promise you that you will experience one of the best shows of your life.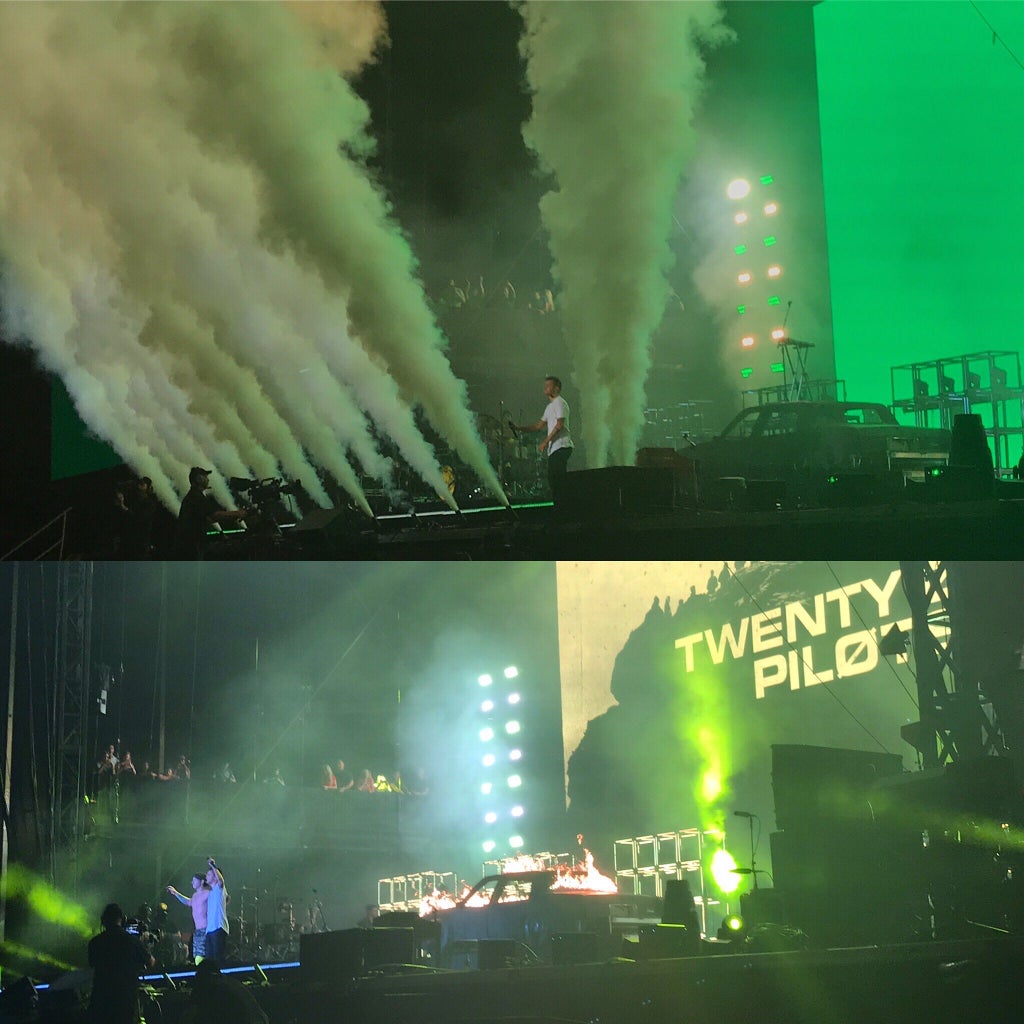 SUNDAY
I started off the last day with Masego, who calls himself the "King of Trap House Jazz" for a good reason. He has a smooth voice that fits perfectly with the jazzy and hip beats of his songs.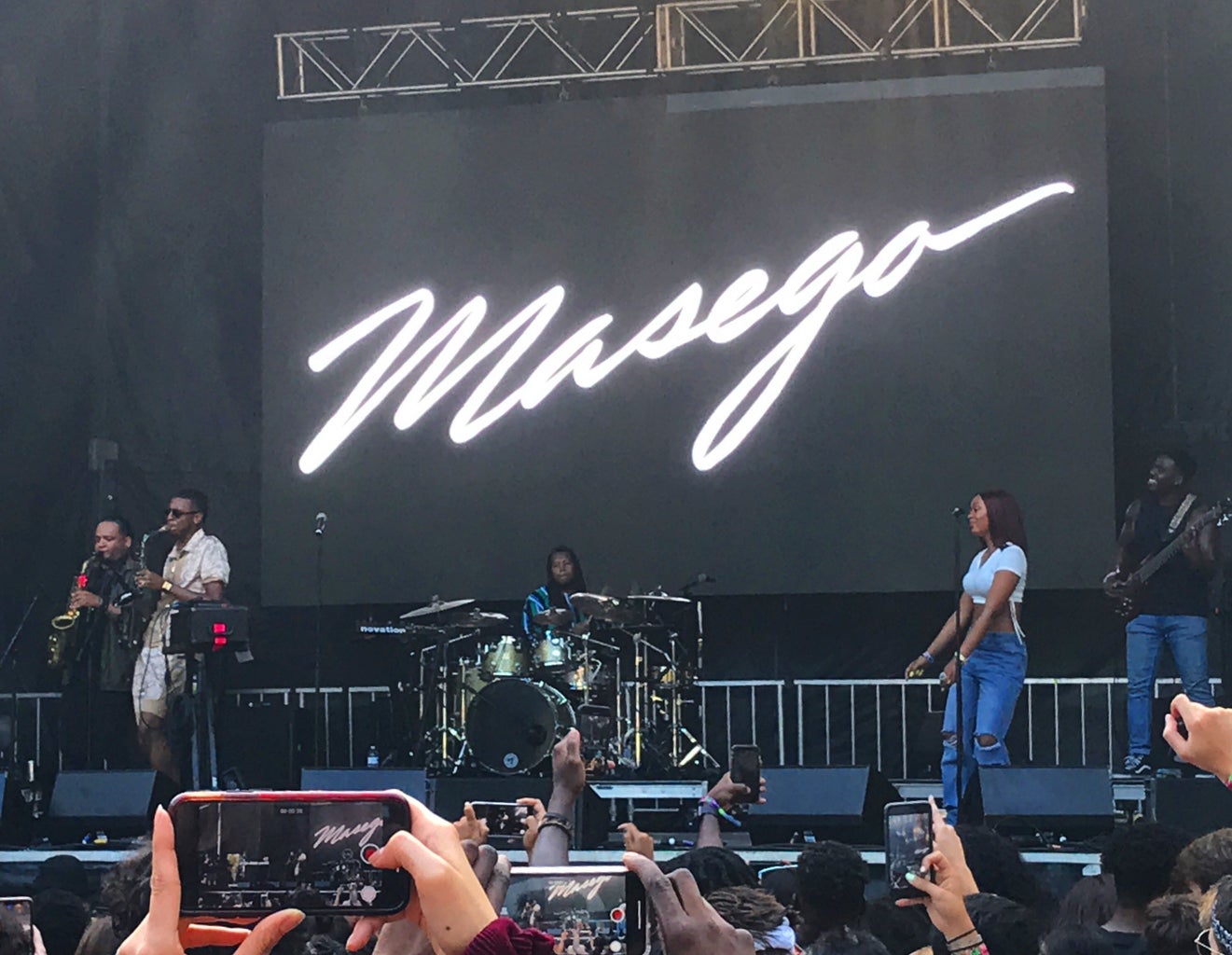 Next came Rosalía, a Spanish singer who has recently taken over the world with her beautifully impressive vocal skills and thought-provoking lyrics. Her album El Mal Querer revolves around a toxic relationship inspired by the anonymous 14th century Occitan novel Flamenca. Her overall performance was definitely one of my favorites from the entire weekend. Her songs were paired with stunning choreography that left me speechless.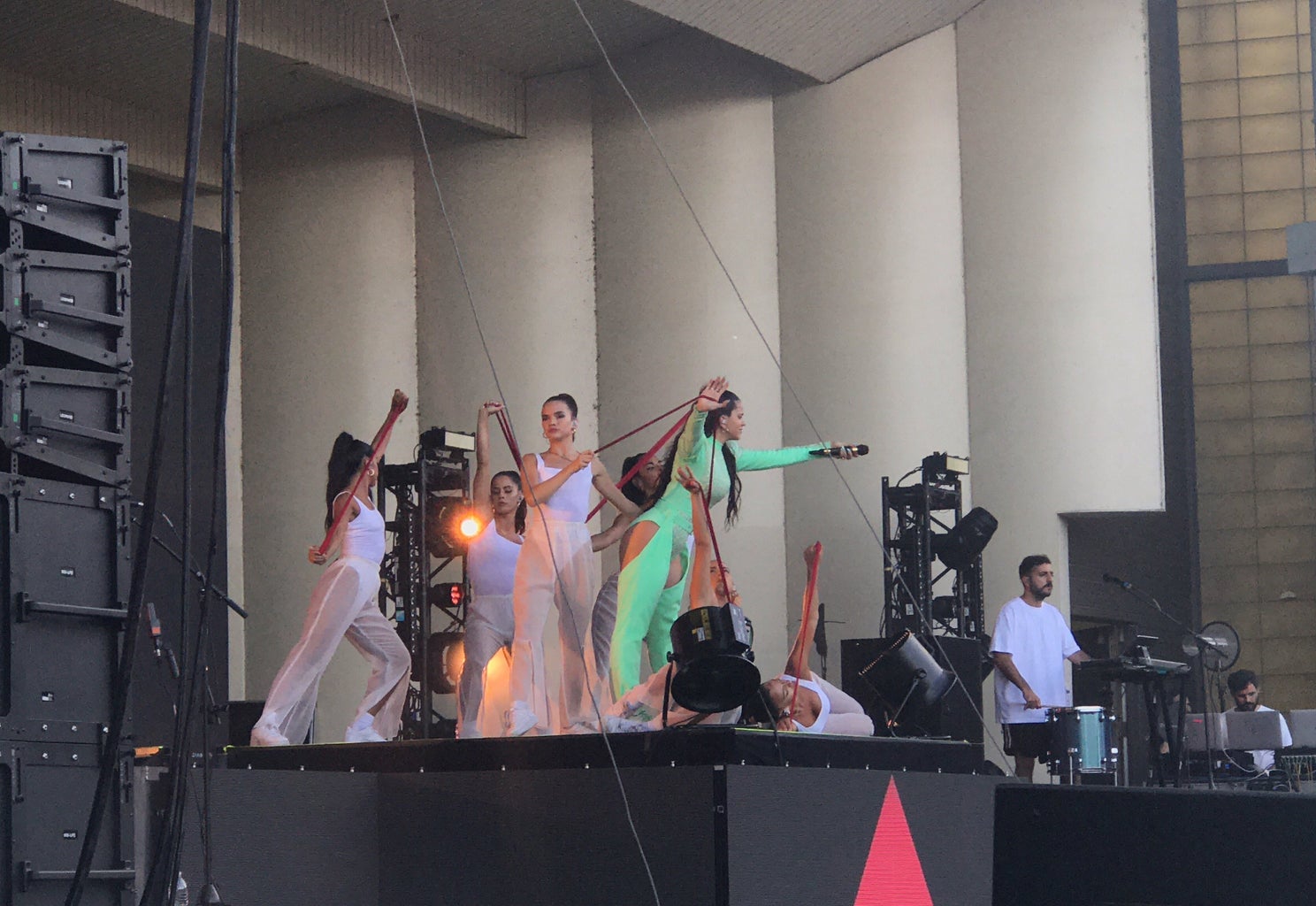 At one point, she even jumped off the stage and ran along the barricade of the crowd, greeting fans and accepting a bouquet of roses. I was so star-struck that she was standing literally inches from me and couldn't stop smiling.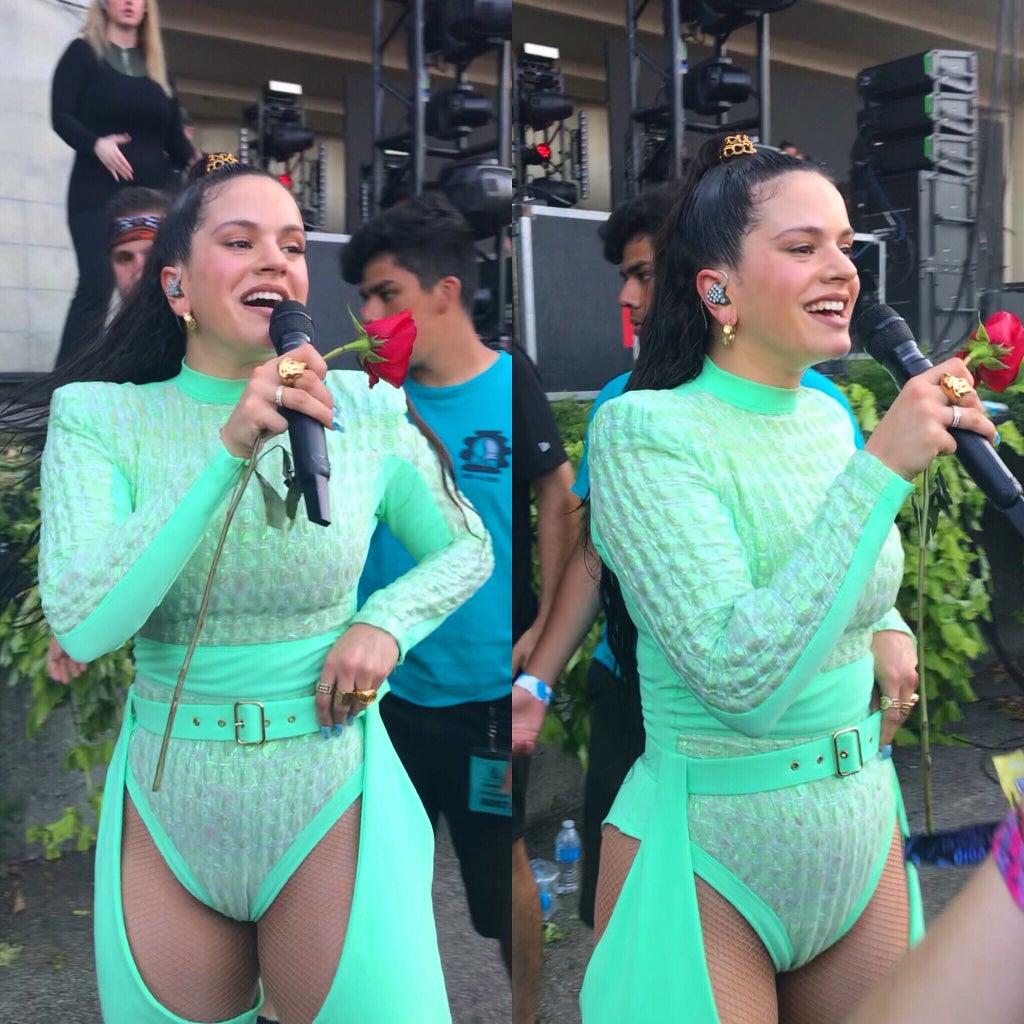 I also happened to see Eugene Lee Yang enjoying Rosalía's set too, which was so cool!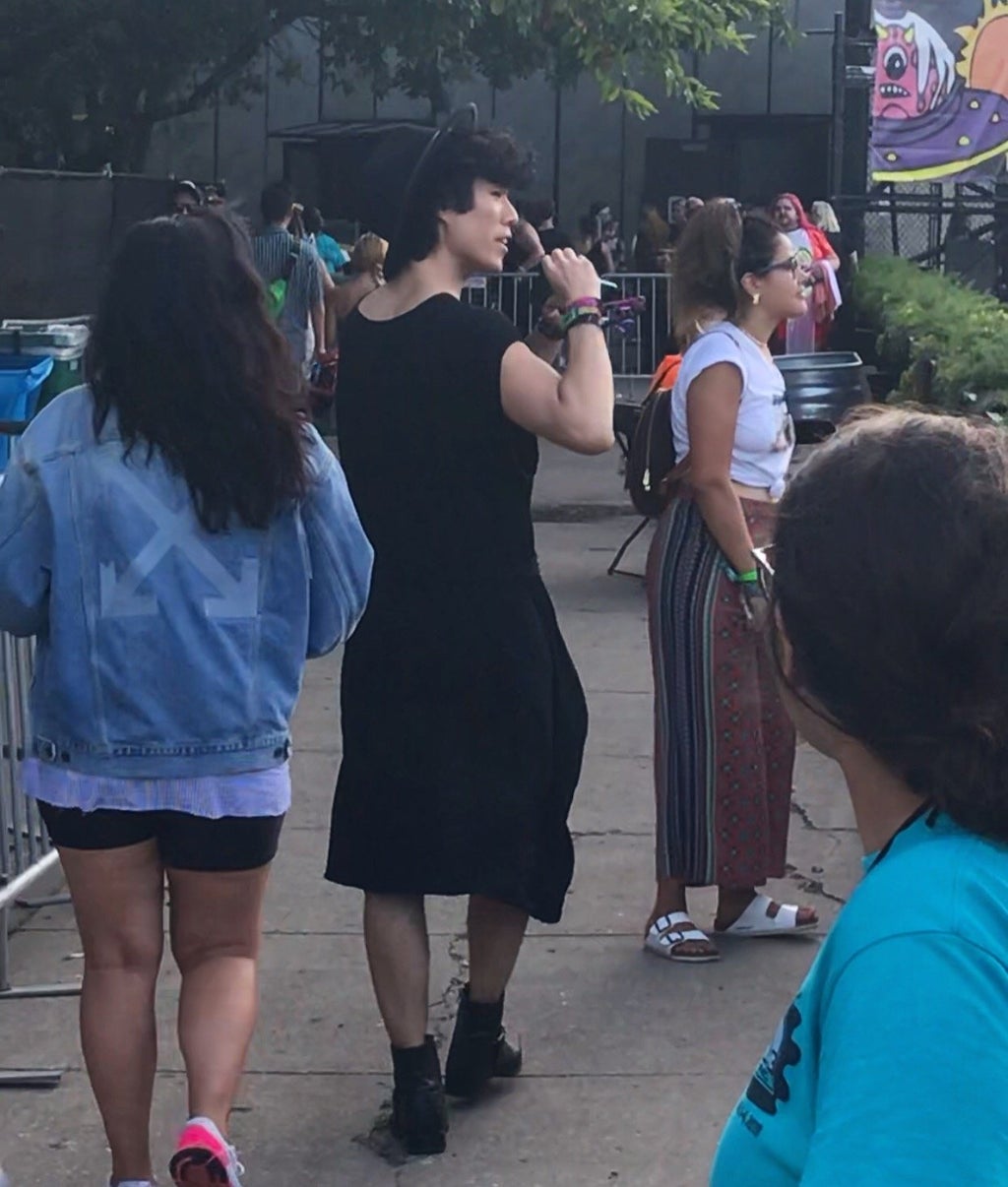 Last but definitely not least, we ended the night by watching Ariana Grande. I've liked her music for a long time now, but seeing her live was a whole new experience. She literally left everyone amazed at her pure talent. She sang some of her fan-favorites, including "thank u, next", "7 rings", "God is a woman", "break up with your girlfriend, i'm bored" and her newest single with the duo Social House, "boyfriend".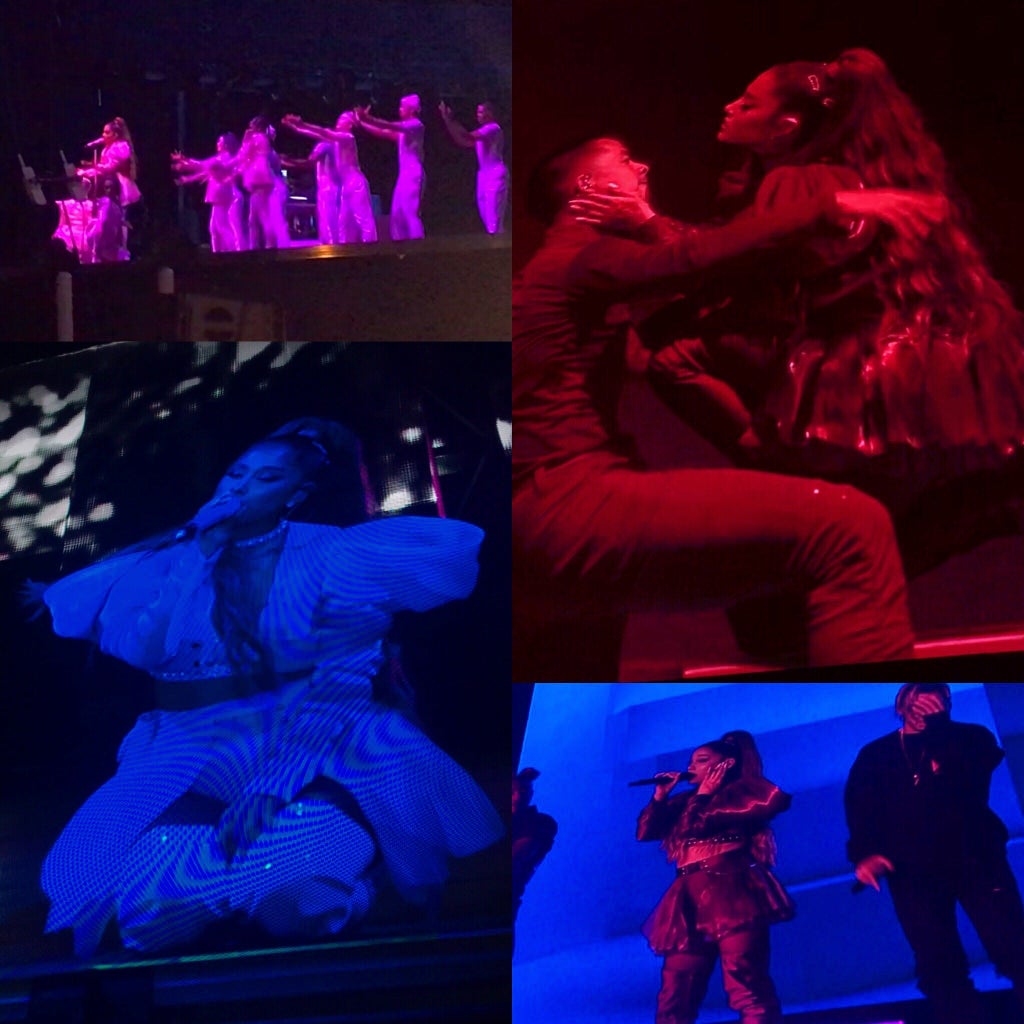 Lollapalooza is quite draining and exhausting, but definitely worth it if you go well-prepared with a positive mindset and with people you love. You have the chance to see so many amazing artists and creatives in one place, and you might even discover new music that you never thought you'd like. It's an adventure waiting to happen! 
https://www.instagram.com/p/B1sAMNshSzk/?utm_source=ig_web_copy_link