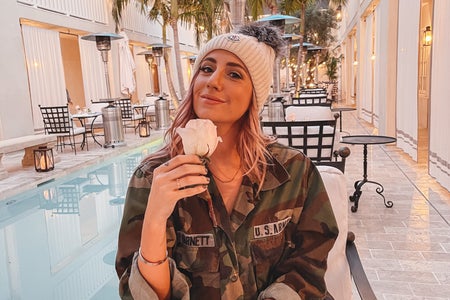 How She Got There: Entrepreneur & Podcast Host Alexa Curtis Opens Up About Building A Brand & Being Fearless
Every day is something new and different for Alexa Curtis. At 18, she took a risk and emailed over 400 producers with a show idea and moved to Los Angeles after landing a deal with Disney. Ever since, she's been working on countless projects inspiring girls across the nation to follow their dreams and never give up. Her Campus at UCLA got the opportunity to sit down with Curtis and learn more about her. 
HC: Tell us a little bit about yourself.
AC: I am a young entrepreneur. I started a blog back in 2011 called A Life in the Fashion Lane that was really about helping myself get out of my own insecurities and become more confident. In the past 10 years, I have built this full lifestyle platform for young adults focusing on social media and mental health. Along with that, I had a show on Radio Disney called Fearless Everyday, and then I started a summit program called Be Fearless Summit back in 2018. We team up with colleges to host really fun, now virtual, and hopefully in-person again, conferences.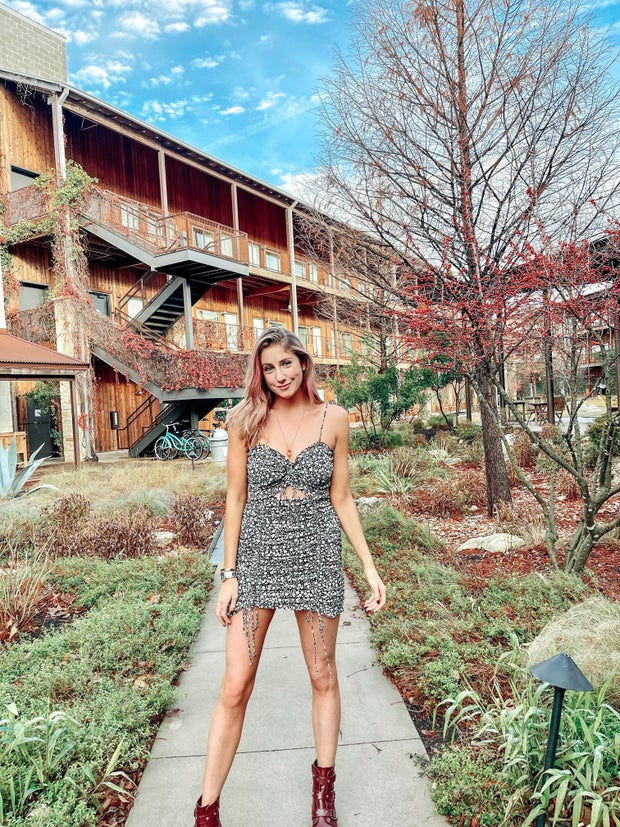 Photo by Alexa Curtis
HC: That's great! You originally came to Los Angeles after emailing over 400 producers. What motivated you to do that? 
AC: I moved out to LA after sending out a mass email to a bunch of producers about a potential show idea, and I ended up getting a meeting with Disney, and that's how I ended up coming here. [...] I'm pretty notorious for getting in front of people, and not being scared to reach out to people. When I had that idea, I had been thinking about potentially coming out to LA, but I wasn't really sure I'd fit in here. That email was kind of a moment for me to decide whether or not to take the leap, even if nothing came of it, and I'm so glad that I did. When I had gotten that reply from Disney, it reminded me that you really have to just continue getting in front of people, and honestly, always sell yourself, so that you are taken seriously. 
HC: What was your experience like working at Radio Disney? 
AC: Being a young entrepreneur then going to a company like Disney is not common. Not only does Disney usually work with talent that's like 12 or 13 years old, but it was also a learning process for me that entire year on how to work for another company. When you work for yourself, your hours are different, your lifestyle is different, and it was kind of a wake up call for me about the corporate culture. It was an incredible opportunity, and I am so honored to this day to be the person that Disney decided to bring on to discuss topics like mental health, bullying and social media, but it was certainly a unique experience for me because I had never worked for someone else before. 
HC: Right, and what was the concept and inspiration behind Fearless Everyday?
AC: So when I had first approached Disney, I had already started this little program called "Fearless Fridays," and every Friday I wanted to show what I was doing to get out of my comfort zone, and I found that was getting a lot of strong responses from people who were already following me. So when I wrote that first email to them, I mentioned [it], and in the meetings that we first started having, I mentioned how I had started that and people were really resonating with it. And then they really just kind of took the idea and ran with it. They didn't necessarily get my approval on what to call it. [...] They were pretty much like, "I think this is what we should call it." And I was like "Yeah, there's nothing else I would call it." And that is kind of how that idea was cultivated. It did stem from something I had previously started. 
HC: Awesome, and now, you are working on a podcast known as The New Unfiltered. Can you tell us more about that? 
AC: Yea, so before I was at Disney, I had a podcast called This is Life Unfiltered. I think that really helped sharpen my interview skills to where Disney thought that I was suitable talent to hire. So I had that podcast for about 2 years. Throughout that time period and doing interviews, as much as the show was mine, I was really behind the scenes in the sense that I wasn't the one talking about what I was dealing with and struggling with as much as I wanted to. After three years of interviewing people, I just got to the point where I wanted to share my story and talk about what I'm dealing with in day-to-day life. That's how I came up with the idea for The New Unfiltered. The first season I did with a friend of mine to get people to know me a little bit more, especially from going to Disney and leaving Disney to being older. Now, the new season is going to go back to being similar to that interview style, but more personal and taking people's own stories and really giving them advice. 
HC: I was reading up on the show, and I was wondering if you have a favorite story or testimony so far? 
AC: Well, I actually just started the solicitation for the phone calls literally yesterday, so nothing in the last 24 hours. With that being said, [...] there are so many stories of people I meet. Sometimes, I'll get someone on the phone. Even a few weeks ago, [I was talking to] someone who I had spoken to virtually, and he was too scared to send an email. He wanted to get into sports broadcasting and marketing, and I kind of gave him a list to email. A few days later, he had sent an email and gotten a reply. I remember those initial exciting moments of someone replying to you, and it's so cool. Even if you get rejected, getting a "no" is better than getting nothing. Moments like that really kind of warm my heart because it is nice to see people doing that, and it is scary to email people, so I applaud them all. 
HC: It is scary, but it is rewarding. You are also working on something known as the Be Fearless Summit? Can you elaborate on the mission behind that? 
AC: The Be Fearless Summit was an idea I had back in 2018. I was speaking at a lot of different conferences, always with women older than me. I found that I was never leaving with what I wanted to leave with, rarely as an attendee and even more as a speaker. It was all gauged towards people so much older than me, so over the course of a year, I decided to create a program. I was really not expecting what would become of it. [...] I just wanted to host one or two conferences and get in front of people who wanted to learn the same things. [...] So we presented for the first time at Drexel University in Philadelphia, and the next time, we did with UC Berkeley, last September virtually. I've got two colleges we are looking at this year, so it's very exciting. Fingers crossed!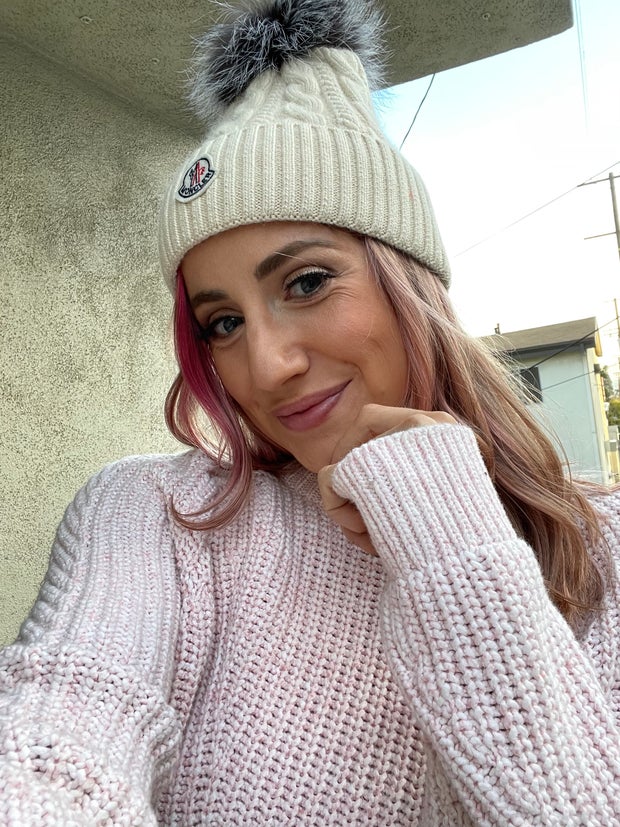 Photo by Alexa Curtis
HC: It is exciting! So what has been your favorite part of your journey/building your brand so far? 
AC: Oh wow, that's so hard because there's so many. I guess my favorite part is getting to talk to people like yourself and the responses I get afterwards, knowing that my experience or [my authenticity] about rejection or body image can help someone. I think that's why I do what I do. That's why it makes rejection and all the frustrating moments of like "Oh my God, what am I doing?!" so worth it. It's a very calming feeling when you've worked for so long. I've been doing this for a long time, and to be seeing those hints of success just reminds me. 
HC: Yes, and you just brought up the important concept of body image. What is your platform and perspective on it? 
AC: Body image is something that every person struggles with. You don't have to be a woman, you don't have to be a man, anyone can struggle with it. What I want to focus on with the more summits I am able to host is those key areas that a lot of people struggle with, and body image is one of them. I had an eating disorder when I was 16. I don't think eating disorders ever disappear. It is something I still struggle with. [...] Just because you overcame an eating disorder or body image issues doesn't mean we should stop talking about it and move on to the next thing. How can we create a society that enforces healthy body image in women and men and people in magazine covers? I really think that just begins with educating people and talking more about it. I find it so inspiring that there is this person that has posted beautiful pictures online for years, and then they come out and say "I had an eating disorder." And it reminds people that "okay, just because someone is posting stuff online and has beautiful pictures doesn't mean that they are not struggling with stuff behind the scenes." 
HC: You do so much, so when people ask you "What do you do for a living?" or "What's your job?" how do you respond? 
AC: I always say that I am an entrepreneur. [...] I say I started out as a blogger, and now I have a summit program for girls and a podcast. I don't like the word "influencer." It's not my kind of word, but a lot of people will be like "Oh, that's an influencer." I don't agree. Number one, I think everyone is an influencer. Like if you are wearing a top right now, or a pair of sunglasses I wanted to buy, that's influence if I went and bought them. You don't need to have a million followers to be an influencer. I just like the business side of it more, so I always lead towards entrepreneur. 
HC: You actually just led me to my next question. There has been a recent debate around the word "influencer." Some people love it, some people hate it. Can you elaborate on your opinion of the word? 
AC: It's not that I don't like it, I just don't think it applies to me because like I said, everyone is an influencer. [...] People can buy millions of followers and fake their comments, and all the sudden, now they are an influencer. That's not authentic. I built a brand based on being entirely authentic, honest, and real. [...] My brand has the influential side of things, the social media aspect, but having a podcast and a summit program, that's a company. It's no longer just an Instagram page or a website, so I really think that's the difference. With that being said, I don't think it is a bad word. I just think if you are a person that has millions of followers and just posts pictures on instagram or tweets, that's an influencer. A business owner, an entrepreneur, it's a little bit different. [...] People will debate me on that and say "Well, influencers make money." And yeah they do, but is it just for Instagram or is it for a full company behind you? [...] I think that's the difference.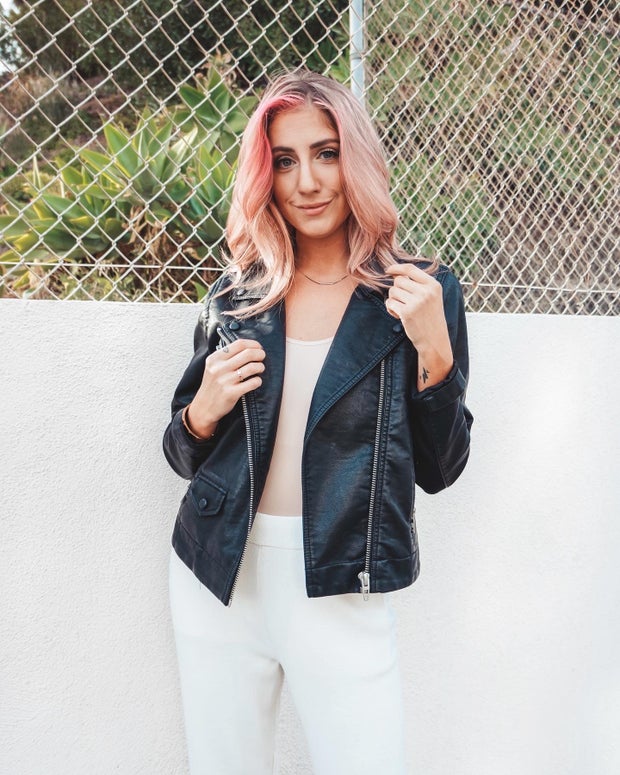 Photo by Alexa Curtis
HC: Right, and being a woman in entertainment, have you faced any stigmas or misogyny while working in the industry? 
AC: I faced a lot of demeaning comments, especially when I was first starting, about my age. [...] When I started, I was so young, and I didn't go to college. So I would buy books on social media and different things, but I never knew how to do anything. I am completely self-taught, so I remember at the beginning, it was very difficult. I was like "do I tell people my age?" when I'm going on TV. [...] I've learned at this point to not lie about my age, and if someone is starting a company at the age I did, just be careful. Pick and choose who you tell. You don't need to float it around because people are going to judge you because it's not common. Now, [...] the most common form of rejection I get is people telling me, "you don't have enough followers to do this," or "we are not going to pay you because you don't have enough followers." I've been doing this too long to the point that I don't care about [followers] anymore. 
HC: How do you handle any types of negativity or "nay" sayers? 
AC: I just don't care. [...] I guess I'm just lucky because since I make fun of myself and show my screw-ups, I don't get a lot of negativity. I did put a post out a few days ago about moving to Austin, and I got tons of comments like "We don't want you here" and "don't come."  [...] It's just trolls. If people were telling me that in real life, I'd be like "Oh gosh, can you give me some reasoning?" But what happens on the Internet for the most part stays on the Internet. So it's like whatever. You either like me or you don't like me, I don't really care. I mean, hopefully you like me, but if you don't like me, don't watch me, it's that black and white.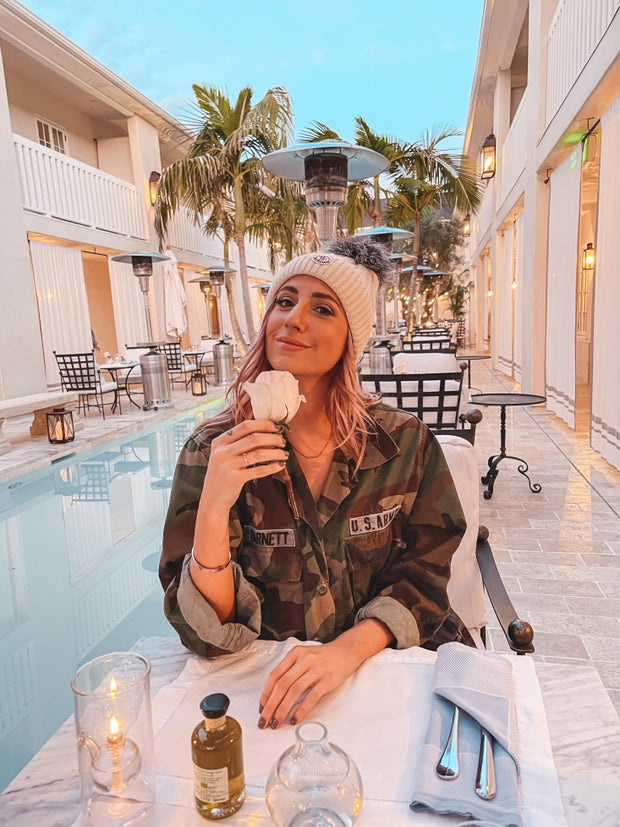 Photo by Alexa Curtis
HC: Totally right! You've also talked about rejection, how do you handle that?
AC: There's moments where it's really difficult, and then there's moments when it's just acceptance. For the most part, because I've been rejected so many times and something always comes up that is better, I just take it in stride. But I always like to be working on different things, so if I get rejected from a company or send out a pitch for a TV show and five weeks later, it's a "no," I already have another phone call set with another company in case something doesn't transpire. I think that's really important. Don't ever put all your eggs in one basket. [...] Don't just apply to one job. Don't just apply to one internship. Always make sure you are working towards different things because then the rejection becomes not as important if you are already on to the next thing.
HC: What advice would you give to a college girl looking to enter entertainment? 
AC: It depends where in entertainment you want to work. If you want to be behind the scenes, then I would say look into an internship or apprenticeship with a producer at a local news station, wherever it is that you live. Try to get some type of experience at a network, it doesn't have to be the Today Show or Good Morning America. If you want to be in front of the camera, you realistically should start making your own content and pitching segment ideas to different producers. It doesn't have to be someone in your area, but if you want to go on air, kind of do what I did of working with these brands and talking about your favorite back-to-school snacks. Then send those out to different producers in different states, and see who replies. 
HC: [As we wrap up, what is a fun fact about yourself? 
AC: A fun fact is that I am very anxious around people I don't know. Because of what I do for a living, I have serious anxiety, but people don't realize that. I'm also an incredible cook. That sounds really narcissistic, but I am such a good cook. [...] I love to cook salmon. I love to cook vegetables, like really fun salads. I love to bake. I try to make a lot of healthy brownies and blondies and stuff. And, most days I'm in bed by 8pm. I'm pretty strict about being in bed if not by 8:00, by 10:00, and asleep by 10:22. My routine is crucial.
HC: And finally, what is one thing you want people to know about you, whether it be as a podcast host or just you as Alexa? 
AC: I really want people to know that I live by what I say. If I say not to give up on something or that an idea or thought process is worth pursuing, then I truly, really believe in it, even in the moments that are more difficult or frustrating. There is no reason to not want to work at something bigger.
Alexa Curtis is continuing her career as she currently works on a mentorship program, season two of her podcast, and a book deal. Her story shows that rejection is just a stepping stone in life, and there is always a new opportunity awaiting. It was a pleasure interviewing Curtis, and we hope all our readers follow her advice and be fearless.