This past year on Inauguration Day, Kamala Harris made American history as the first female, first African American and first Asian American vice president to date. Kamala Harris has proven to be such a strong and integral part of the much-needed feminist and minority narrative that has the power to promote more equity and diversity in politics and governmental affairs. As the first woman and first woman of color to serve as vice president, let's take a look at how Kamala Harris got to where she is now and how she will use her platform and position of power to make strides for the underrepresented in the United States.


Harris is a proud Bay Area native and earned a degree from Howard University in 1981 in political science and economics. She proceeded to get her law degree at the University of California, Hastings College of the Law in 1989. She is married to her husband, Doug, and is a stepmother to Doug's son Cole and daughter Ella. Prior to serving as vice president alongside Joe Biden, Harris worked as a U.S. senator representing California starting in 2016. There, she served on the Homeland Security and Governmental Affairs Committee, the Select Committee on Intelligence, the Committee on the Judiciary and the Committee on the Budget.
Harris began her career fighting for underprivileged children subjected to sexual assault as the first Black woman to be elected and serve as the district attorney of San Francisco from 2004-2010. Harris has been known to refer to herself as a progressive prosecutor, advocating for minorities and the underrepresented. She became the first Black and South Asian American to serve as California's Attorney General, and she fought for California families hit hard by the housing crisis, fought for and protected those affected by human trafficking and worked with the LGBTQ community leading to the Supreme Court decision in favor of marriage equality.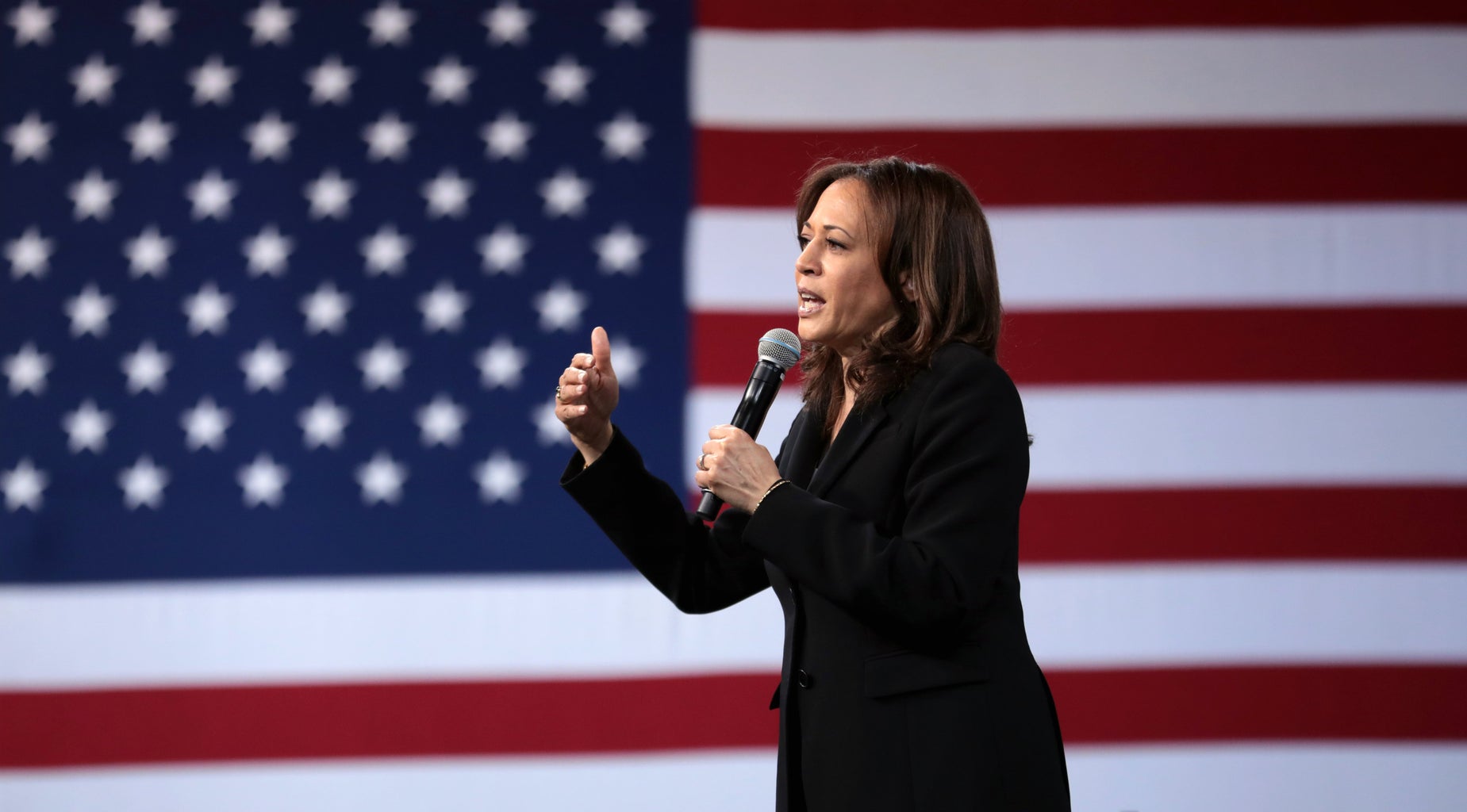 Harris is the daughter of an Indian mother and Jamaican father and is the second Black woman and first South Asian American senator in history. Although it is stunning and unsettling that it has taken this long for a person of color and a woman to be elected into the executive office of the United States, Harris notes this historic moment and takes it in stride. Harris chose to announce her presidential campaign on Martin Luther King Jr. Day, citing the civil rights leader as an inspiration. Her campaign colors of yellow, red and blue are a homage to the campaign of Shirley Chisholm, the first Black woman to run for president from a major party. Though some may say these seem minimal and trivial ways to promote equality and diversity, the historical significance and thought process behind these acts are a great beginning to what will, hopefully, be the start of a new American narrative filled with inclusivity of all voices and equality in opportunity.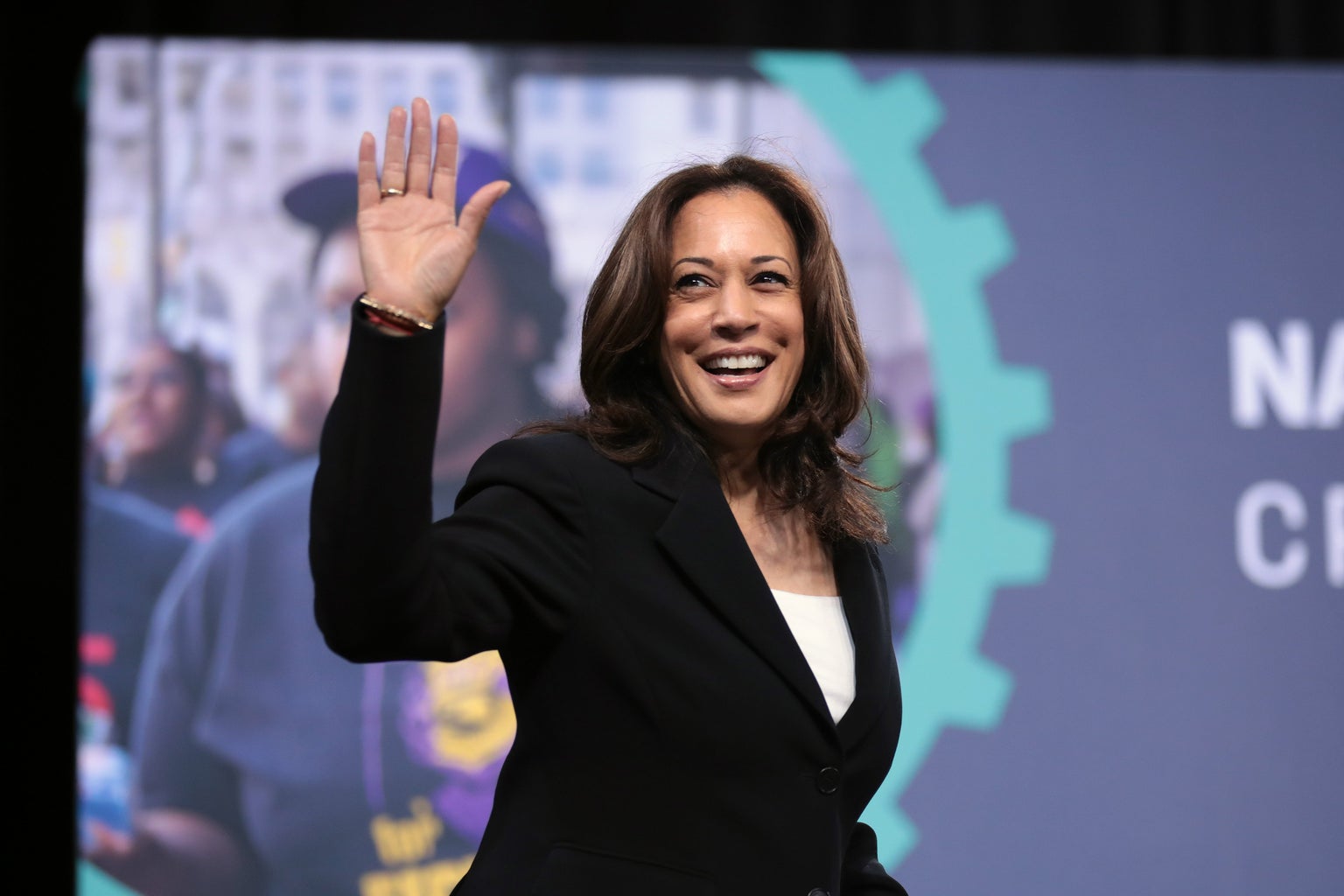 Biden, a former vice president himself, seems to understand the potential frustrations and lack of command that a vice president may have in relation to the president. It speaks volumes that a powerful woman of color is in a position of power to use her role and define herself as a figure of progress for those that have not had their voices heard before. As Harris has been named the head of immigration issues among border surge, which is no small feat, she aims to address the root causes behind a lack of safety in immigrants' home countries and to help those unaccompanied children arriving in the US that have no place to turn. Her sharp mind, commanding presence and eloquent and pointed argumentation skills are all traits that help America see a powerful woman as a natural leader. St. Louis University professor Joel Goldstein, the nation's preeminent expert on the vice presidency, states that "It sends a message not just to little girls, but to little boys. Not just to women but to men." Goldstein notes that Harris has the power to make vital and historic strides for minority populations as he adds, "In a sense, the election of the vice president was more important than the election of the president." With Kamala Harris being the first of many women and people of color to hold executive office, let this only be the beginning of a new narrative of equality in the United States.