How COVID-19 Might Impact the 2021 Award Show Season
Not even halfway into 2020 and we have already lost almost two months of normal social activity because of the COVID-19 pandemic. From travel restrictions to canceled concerts to businesses closed, almost everyone has been restricted to their homes for a while now. While the nation is looking to slowly reopen in an effort to help the economy, we are likely still a ways away from life as we once knew it.
One thing that continues to feel the full impact of the pandemic is the movie industry. The virus has, unfortunately, made it difficult for Hollywood to survive. In the US, movie theaters started closing in March, forcing new Hollywood blockbusters to reschedule their original premiere dates or move straight to the small screen.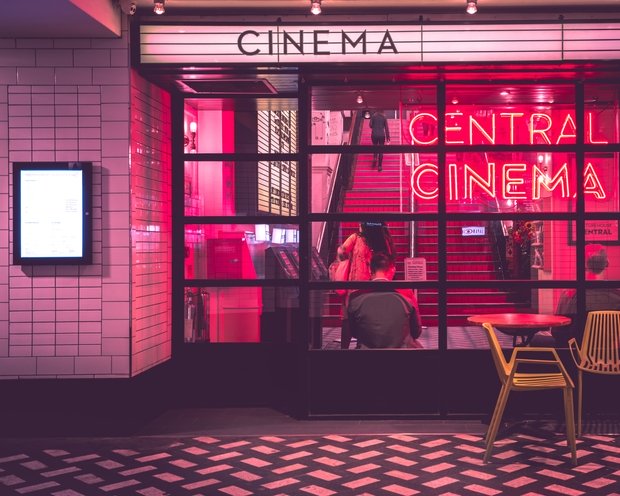 Myke Simon
When it rains, it pours. That never rang quite true to me in sunny Los Angeles until A Quiet Place 2 postponed their premiere and, suddenly, every movie's premiere was postponed. With production currently halted and not due to resume for an undetermined period of time, we can expect to see a major impact with the 2021 awards show season.
Typically, the Emmy Awards kick off the start of awards season in September. They judge from June 1 and May 31 of any year's television shows, so any show with at least one episode airing within that year are eligible to win an Emmy. Since the normal Emmys show time is earlier than the other awards shows and COVID-19 is expected to have a second wave in the fall, we may see the Emmys move online. However, because most shows premiered already, the pool of shows eligible for nomination seems to be about what it would have been without the pandemic. The ceremony date, Sunday, Sept. 20, remains unchanged and the Emmys have even allowed "hanging" episodes, or episodes of a series that fall outside the eligibility window, to be considered for an award through June 30. The Emmys also suspended all For Your Consideration events to maintain a level playing field for the industry as a whole. Besides those two changes, we can hope that the Emmys will be as unaffected as possible by the virus.
However, once we move towards movie award shows, we see more difficulties. For most major award shows, films must be presented in a Los Angeles movie theater for at least seven days to be considered eligible. This means that from March 19, when Los Angeles County first enacted a Safer at Home order, until the present, no movies that were scheduled for premier or had just premiered are eligible to win an award. Therefore, there are only about two months' worth of movies that are actually eligible to win.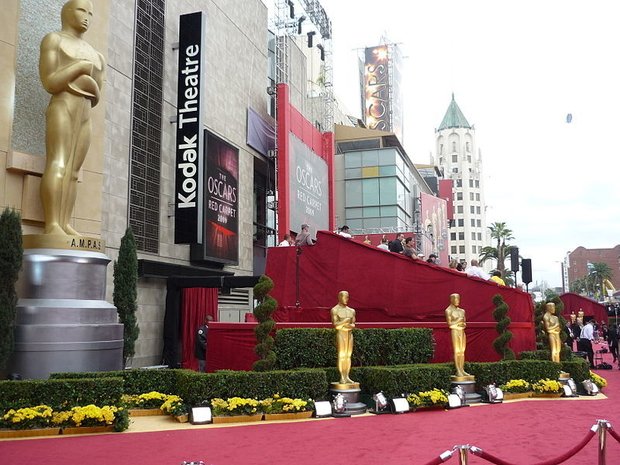 Photo by Greg Hernandez from Flickr
The Golden Globes has announced several changes in plans for its 2021 ceremony as well. The Hollywood Foreign Press Association (HFPA) suspended the rule that distributors must arrange a Los Angeles screening of an eligible film for HFPA members. They instead ask for a screening link or DVD copy of the film to be shared. The HFPA also waived the rule that eligible films must be released in theaters before December 31. They have chosen to wait and assess the impact of COVID-19 to decide on ceremony changes.
The Oscars has announced several significant changes, determining via Zoom session accomodations for this awards season only.  The Academy determined that streamed films are eligible to win, as long as they were scheduled for theatrical release and meet all other eligibility requirements.  In addition, they announced that all Academy members can vote, not only those who are able to attend screenings in Beverly Hills.  However, with some countries unable to show even new streaming movies during this trying time, it is unclear how many Academy members will be able to vote this season.  Most other major award shows have not yet released specific announcements on changes due to the pandemic, although we can expect many of them to follow the Golden Globes' lead.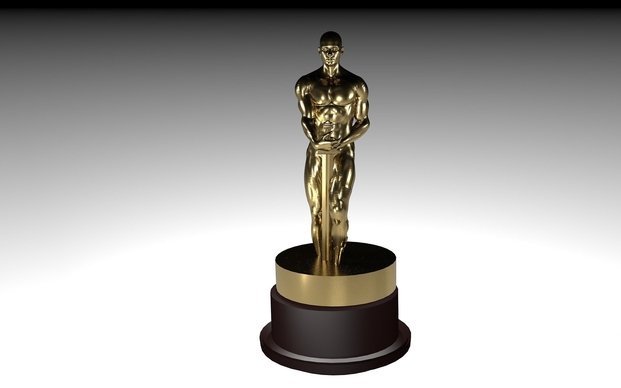 Felicity Warner / HCM
During this crisis, it can be hard to tell how exactly the 2021 award show season will be impacted, so there is currently not a lot of information out there. As we all take everything day-by-day, we can only expect our favorite awards shows to do the same. With the high probability that things will not be returning to normal anytime soon, we will likely see some important changes to awards show season. I am sure we will all remain hopeful that the virus will be controlled and a vaccine will be developed. But, because this pandemic is truly a unique event, we can not predict how long it will last and what the impact will be.