In movies, books and social media, the first year of college is portrayed as a chaotic and thrilling mix of loud parties, crying, sex and being hungover, which is exactly what I wanted after a dull 18 years. I had spent the summer binge-watching TikToks on college essentials and "A Day in The Life of a College Student" videos. This new taste of freedom was so thrilling that my roommate and I found ourselves whispering at the dining halls as we meticulously imagined what our first year would look like, as if our plans were so sacred they must be protected.
The fantasy I had carefully crafted shattered within a few weeks. My roommate was my only friend and we were so overwhelmed by the sheer volume of information we had to retain: names of the people we were convinced would be our friends (we never saw them again), their majors (as if anyone remembers), what exactly constitutes BruinWalk (took us a month) and building names (still using Google Maps). No matter how long I stared at my calendar, there was no way I could walk the streets of frat row, maintain a sense of hygiene, work out, study and make friends while not overwhelming my sensitive social battery.
In the midst of this disappointing realization, my roommate and I started going on midnight campus walks. We figured if we weren't going to party, we should at least learn where the main parking lots were, so we wouldn't have to respond with a "Sorry, no clue!" to visitors asking about Lot 4.
These midnight walks ended up being my most cherished memories of freshman year. Despite being best friends with my roommate since sixth grade, our most genuine conversations happened in Shapiro Courtyard with only the nearby building's lights shining through the darkness. These walks became a source of luxury in a period when I felt elated, confused, anxious, confident and subpar simultaneously.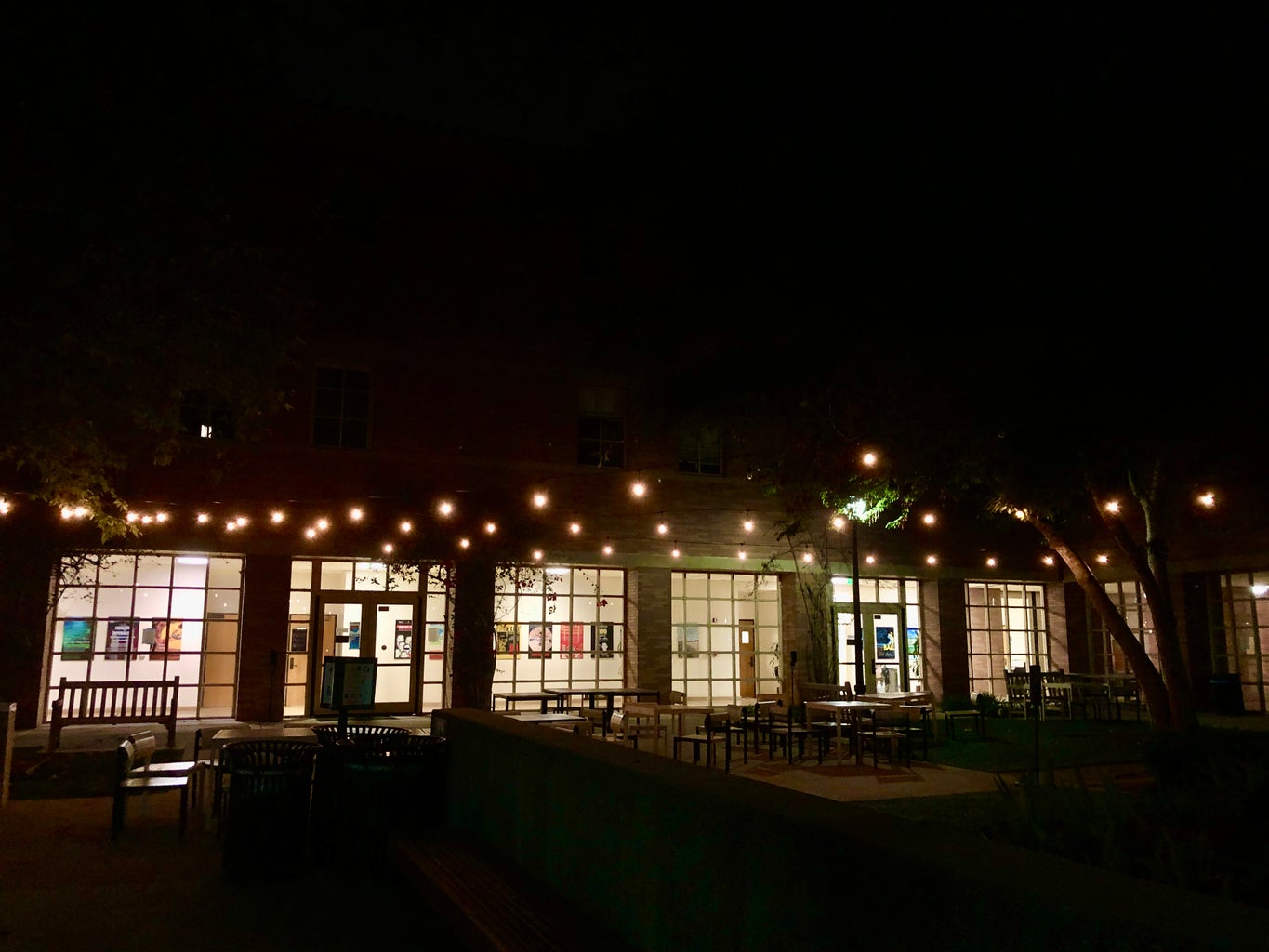 Although my roommate and I lived for these walks, as consumers of social media, we regularly doubted that what we were doing (munching on Reese's Pieces on the stairs of Royce Hall) could compare to going out in tiny tops, making out with questionable men and devouring an In N Out burger at 1:30 am (we also really like doing this). Don't get it twisted; we loved going out, but most nights we were simply too overwhelmed to do so. We felt content that the wildest thing we did was pay $3.25 for vending machine ice cream. But occasionally, we both wondered how we ended up "wasting" most of our first year so passively when reckless behavior seems excusable and even encouraged. My experience was straying very far from the college fantasy I saw in the media and my own mind.
Freshman year is tiring as it is without comparing your social life to other people's. College allows us to know the most intimate details about strangers through photo dumps on your feed or snippets of someone's conversations at the dining hall as they debrief their friends about their hookup. But looking back, I don't regret choosing late-night walks over the "true" college experience. Although I loved my freshman year, it was tiring emotionally, physically and academically and my midnight walks provided me the stability I needed. 
My fear of not having fun without stepping out of my comfort zone every week was unnecessary. As the quarters passed and the nervous buzz faded, the midnight walks slowly stopped. My roommate and I started enjoying campus (in daylight) laying on the grass by the Kuruvungna Steps, going to games and creating our own traditions. But for most of freshman year, I needed the midnight walks, and maybe you will too before you decide what your "true" college experience will look like. Take your time, I promise the parties will always be there.