While juggling their many ventures in a world that is constantly moving, Joe Jonas and Justin Kan find it important to prioritize their mental health. At the 2021 Forbes Under 30 Kickoff: Decade of Disruption, musician, actor and entrepreneur Joe Jonas and Twitch co-founder Justin Kan spoke with moderator Alexandra Sternlicht in the panel "Making Mental Health the First Thing When Doing a Million Things."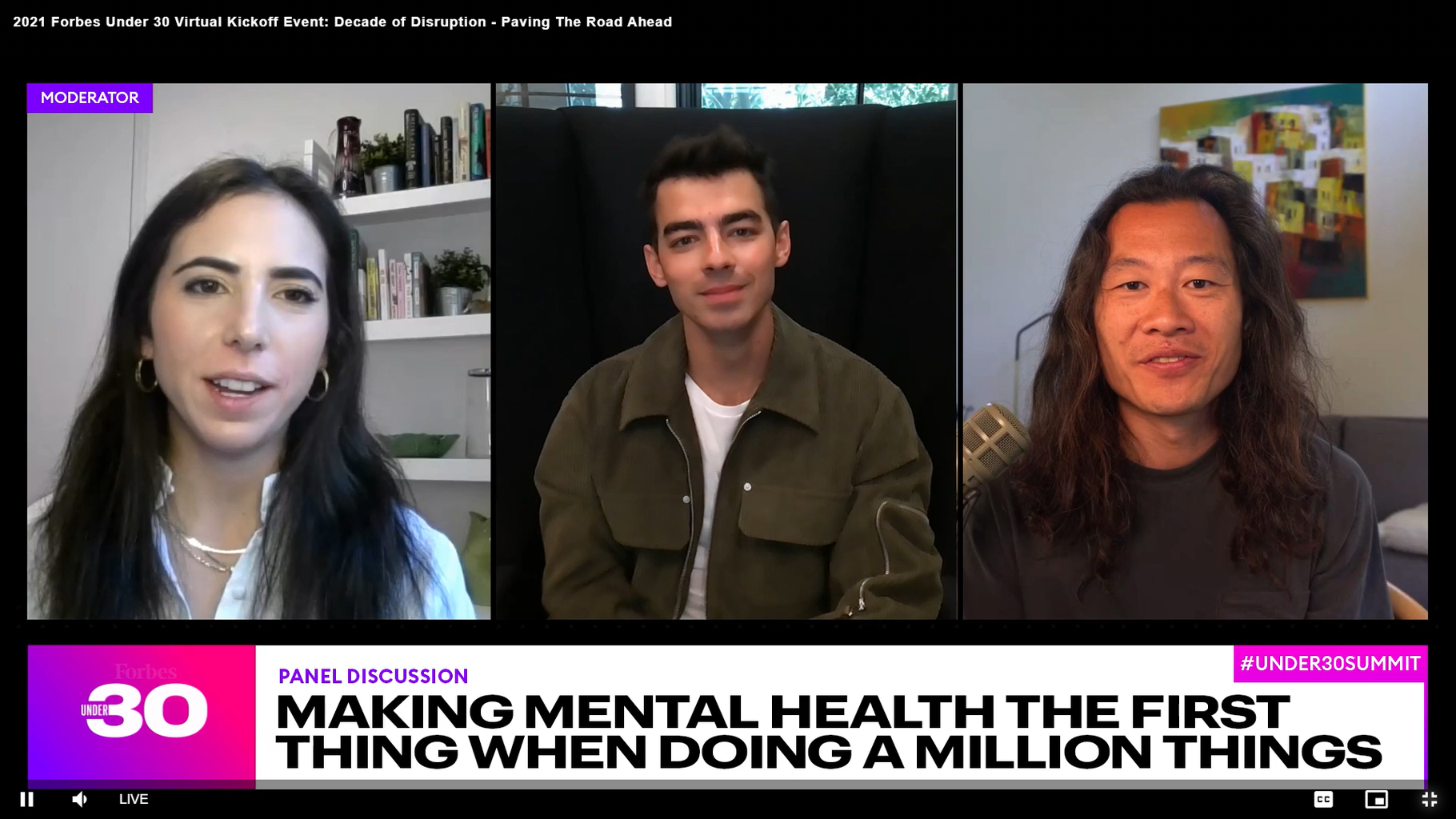 Joe Jonas said he struggled to find an authentic voice when releasing his first solo record after the success of his band The Jonas Brothers. The musician said that, after growing comfortable with the incredible success of The Jonas Brothers, the reality of being a solo artist caused him to check in on himself and evaluate what he wanted in his career. Jonas said that this experience caused him to understand the importance of therapy and of taking care of mental health. 
"I was able to realize there were a lot of places in my life that are moving a million miles a minute and I wouldn't stop and check in on myself, which is so important," Jonas said.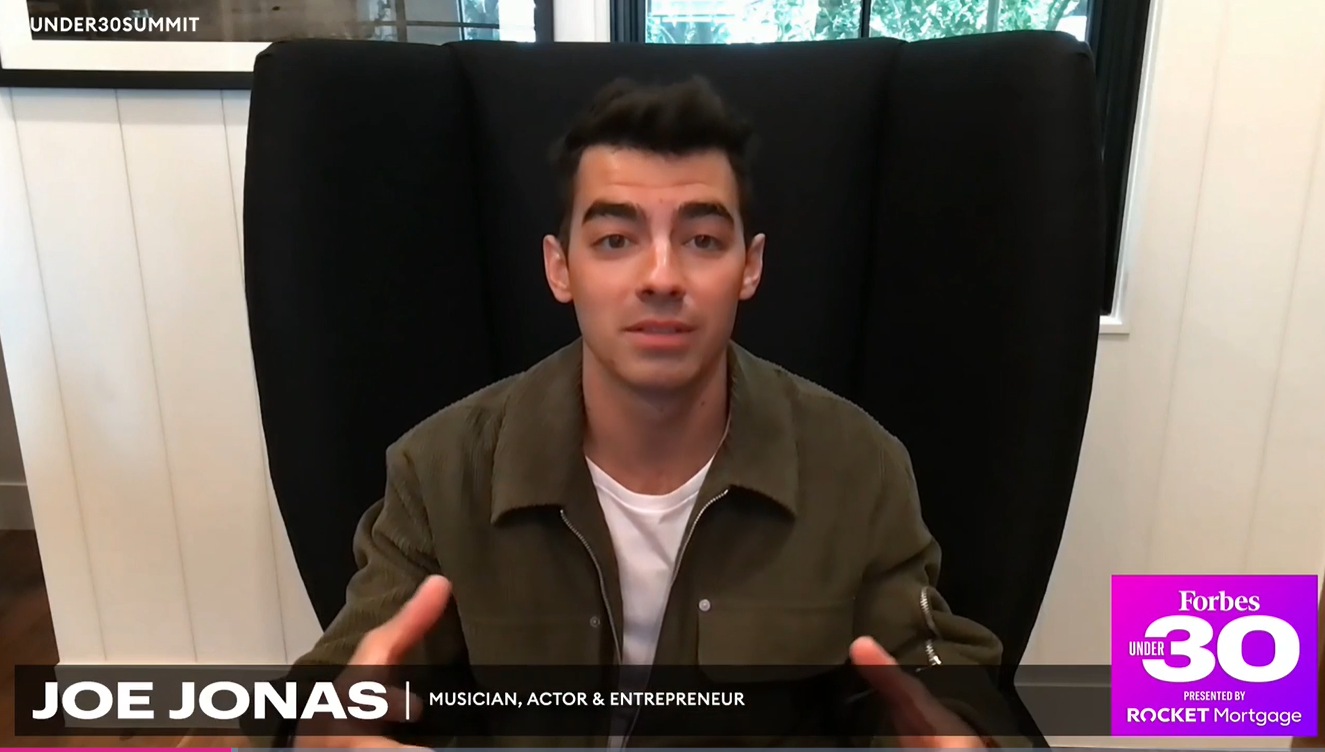 Jonas says that mental health is now a priority for him. The actor and entrepreneur added he now makes sure to continue with therapy and to incorporate the mental wellness tips that he has collected over time into his daily life. 
"It's so helpful in my daily routine to make sure I'm looking after myself so I'm giving 100% to my fans, to my family, to my friends, to my loved ones and not holding anything back," Jonas said. 
Justin Kan also learned to appreciate mental health in the midst of his entrepreneurial ventures. After co-founding the leading gaming streaming platform Twitch, which was sold to Amazon for a billion dollars, Justin Kan struggled with heading a new company. After spending $75 million on a startup that ultimately failed, the entrepreneur said he had to learn to dissociate his extrinsic achievements with his intrinsic self. 
"For me, [dealing with failure] was all about disconnecting how I felt from how things were going outside the world," Kan said. "And so those were practices like gratitude, meditation, exercise and making sure that I just could build consistent habits. And I would say that's really the foundation of life for me now, just making sure I feel good every day." 
Kan added that disappointments and negativities are inevitable in life, so learning to prioritize your mental health and love yourself is extremely important.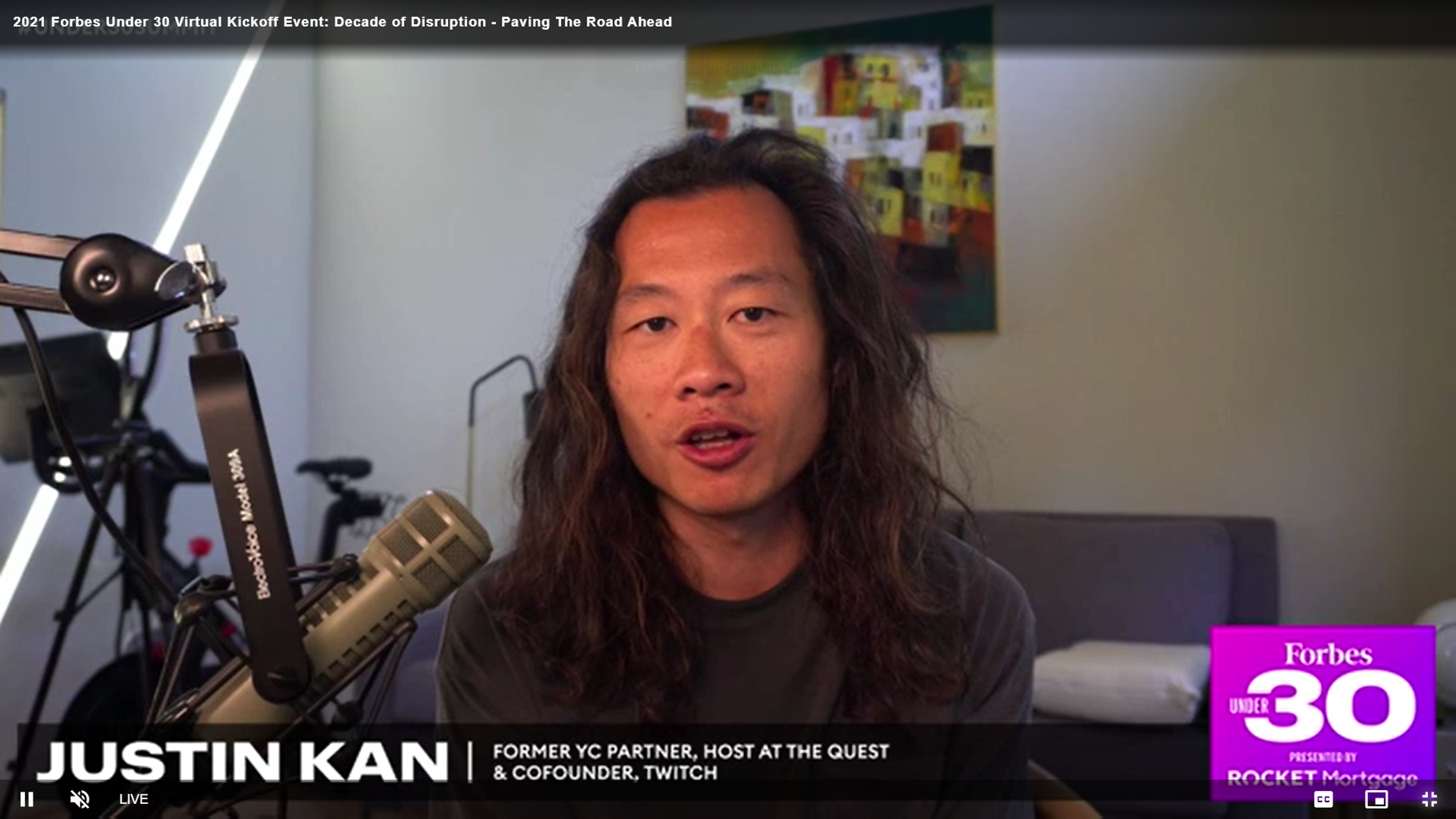 "One thing I've learned is that no matter who you are, how successful you are, you're going to go through the human experience which involves joy and sorrow," Kan said. "It's a roller coaster, and if you don't figure out how to live with yourself no matter what's going on outside, you're always going to have a difficult time." 
Jonas also emphasized the importance of taking care of ourselves no matter what is going on in life. He said that, because of social media, personal mindsets and external influences, negativity is ever-present, but learning to embrace ourselves can allow us to transcend those obstacles. 
"[By] being able to know that you're grounded … anything that comes your way you're able to get over those hurdles," Jonas said. 
In their conversation, Joe Jonas and Justin Kan discussed how caring for their mental health helped them overcome career setbacks. The inspiring panel discussion illustrates the importance of looking after ourselves even as life gets busy.