Thanksgiving is coming up soon, which means many of us will be getting to eat way too much food and see lots of family. Here are three outfits you can wear at your Thanksgiving family dinner, so you can make sure you will be the best dressed cousin there.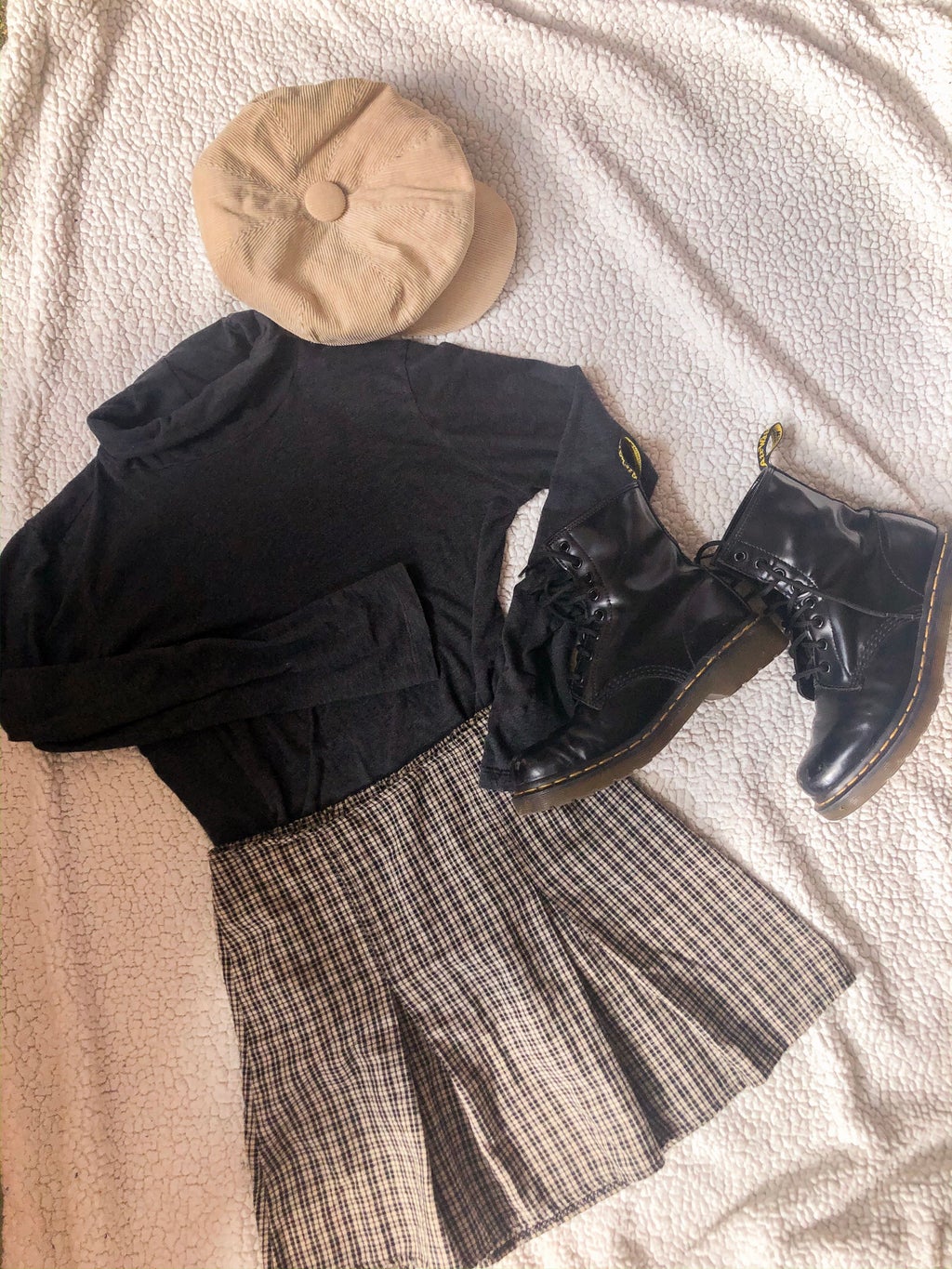 The key element of this first outfit is the elastic waistband on the skirt. This means you will not have to subtly loosen your belt when you start feeling too full. We have all been there. I paired it with a gray long-sleeved turtleneck, black combat boots and a beige corduroy newsboy cap. 
Another trick is to wear a dress, which offers the same level of comfort as a skirt but looks like you put in much more effort. Layering, of course, is key to spice up any dress. The black velvet top I wore under this plaid overall dress makes the outfit both cozier and more interesting. I wore this outfit with the same shoes as before. After all, black boots are a safe choice for any fall-themed outfit! If Thanksgiving is colder where you are, add a pair of sheer black tights to either of these outfits for extra warmth.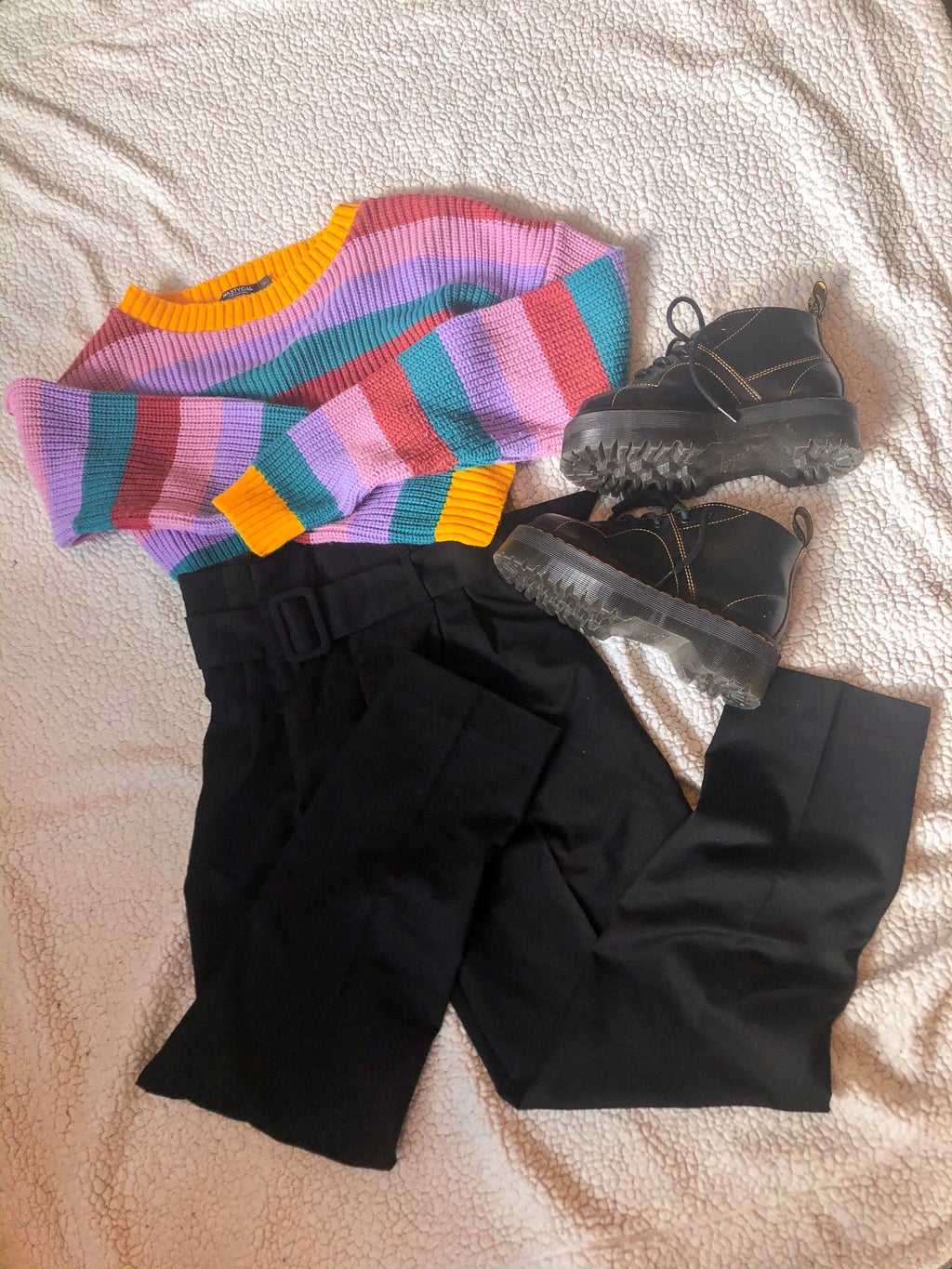 Knit sweaters are a holiday staple. Plus, this outfit is a little more conservative, which is great to combat old-fashioned family members and chilly nights. However, this outfit does make a greater statement with its brightly colored stripes. I chose to wear it with a pair of black paper bag pants, which are far less rigid than your standard denim, so you still will not have to worry about discomfort. Since these pants are a little long on me, I chose these platform shoes to add some height.
It might not occur to you that you should dress up when you are just going to be sitting in your childhood dining room, but hopefully these outfits provided some inspiration as to how to be cute and comfortable, even with a food baby.