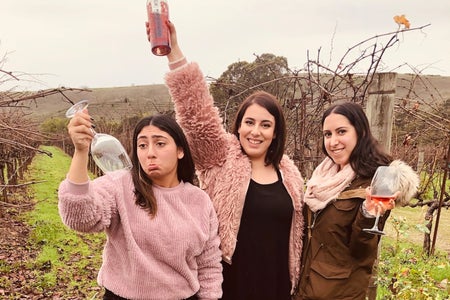 College Girls' Guide to Napa Valley Wineries
Visiting the Napa Valley Wineries is a right of passage for every twenty-something college gal and her girl gang. While it might be overwhelming to choose the best wineries to visit, we recommend signing up for a wine tour so you can just sit back, relax, and not have to worry about driving or planning an itinerary. 
After lots of research on TripAdvisor and Instagram, we decided to go with Napa Valley Wine Country Tours. The best part about our tour was that we were escorted around Napa Valley for the day in a beautiful party bus and it included breakfast, lunch, and a morning mimosa for only $100! With this tour we were able to get the full Napa Valley experience and visit 4 very different wineries with our new set of friends. We also got to stop at the Golden Gate Bridge for a quick photoshoot on our way to the wineries.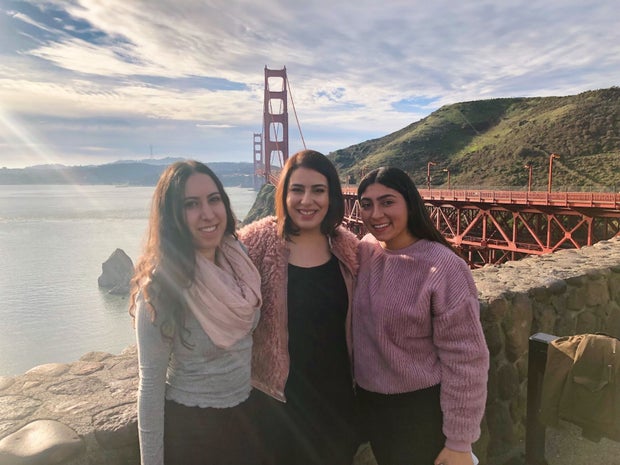 After stopping at the iconic Golden Gate Bridge for a photo, we visited our first winery- Viansa Winery! After exploring the beautiful winery and sampling their unique olive oil and vinegar selection, we decided to do a wine tasting. For about $15, we were able to try 4-5 different wines. Some of our favorites include a 2016 Alexander Valley Moscato, 2016 Tracy Hills' Sagrantino, and a 2016 Contra Costa County Cabernet Sauvignon. We also got to try a chocolate shot filled with our choice of a sweet wine, which was an amazing pairing of chocolate and wine.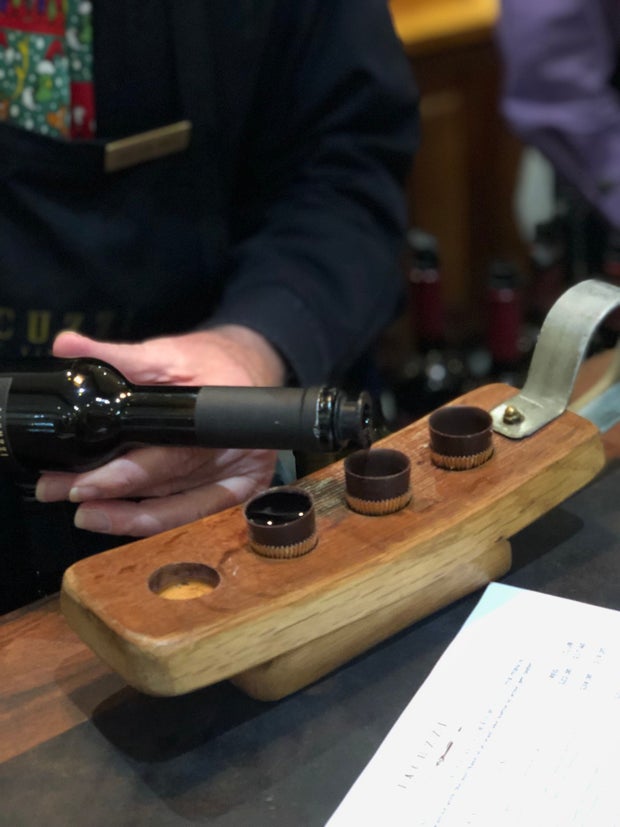 Our next stop was the Jacuzzi Winery where we enjoyed the beautiful views of Napa Valley and learned how to drink and hold a glass of wine.
The professionals at Jacuzzi Winery gave us these tips:
1. Always hold the glass from the stem so you do not warm up the wine with your hands.
2. Swirl the wine in the glass to add to the taste/let oxygen out. 
3. Always smell the wine before drinking it.
4. Feel free to spit out the wine if you don't want to get too tipsy, but still want a taste.
After exploring the winery for photographic spots, we hopped back onto our party bus and made our way to the Madonna Estate Winery. Here, we received a history lesson on wine from one of the oldest wineries in all of Napa Valley. We learned about the wine making process-- and got to take photos by the wine barrels. This was also the spot where our hilarious tour guide, Abe, prepared a picnic lunch for our group.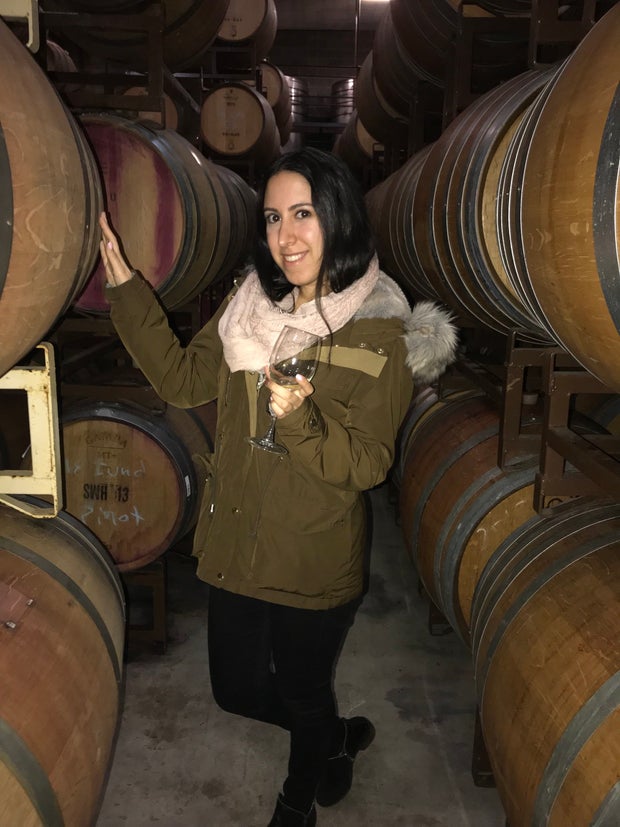 Our final stop for the Napa Valley Wine Country Tour was Kieu Hoang winery where we purchased our final bottle of rosé, enjoyed the beautiful views, and reflected on our fantastic trip. 
Here are our final tips to perfect your next girls' trip to Napa Valley:
1. Be prepared to take a LOT of photos. Charge your phone, wear a cute outfit, and bring your smile.
2. Definitely recommend participating in a tour rather than visiting each winery on your own. The tour groups, such as Napa Valley Wine Country Tours have deals with the wineries and carefully planned itineraries perfected for their groups.
3. Buy a bottle of wine! Here's a money saving tip- most wineries will give you a discount on your tasting if you purchase a bottle. Plus, you can always buy a whole bottle for $20 and share it with your girls instead of paying $15 each for a tasting of 4-5 wines. 
4. Pack some snacks. It's never good to drink on an empty stomach. Our tour provided some snacks and lunch, but it's always good to bring your own cheese and crackers.
5. Make a good playlist. If you're driving to Napa Valley from San Francisco, be sure to have a great playlist for your road trip to help pass the time and get you pumped for the day ahead.