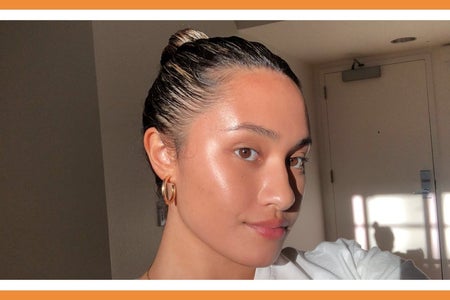 Clear Skin Check: Follow This DIY Natural Face Mask for Glowing Skin
This face mask comes in handy when you want glowy skin, but you are not looking to break the bank on an expensive face mask. Personally, I find that store-bought face masks can lead to clogged pores and a subtle breakout. However, what I absolutely loved about this DIY mask is that it left my skin immediately smooth and bright as soon as I washed it off. I had honestly never felt my skin that smooth before. Bonus point: this glow-boosting face mask consists of clean ingredients that we can all find in our fridge and pantry.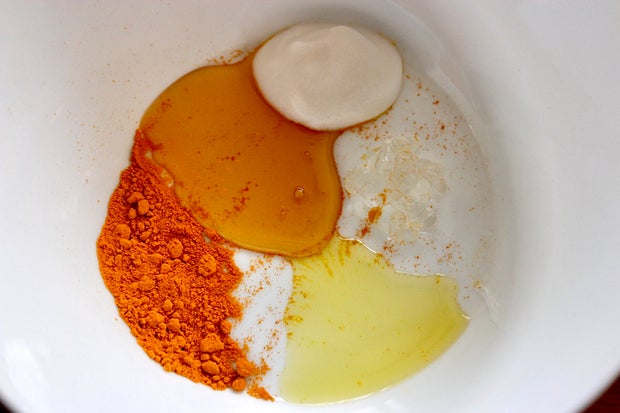 Rebecca Karlous
Glowing Face Mask:
1 teaspoon of turmeric (antibacterial and reduces redness from blemishes)
1 teaspoon of yogurt (helps diminish fine lines and wrinkles by tightening skin)
1 teaspoon of honey (cleanses pores while also antibacterial)
1 teaspoon of aloe vera (high in vitamins and can treat acne, burns and dry skin)
1 teaspoon of olive oil (good for premature aging and antioxidant)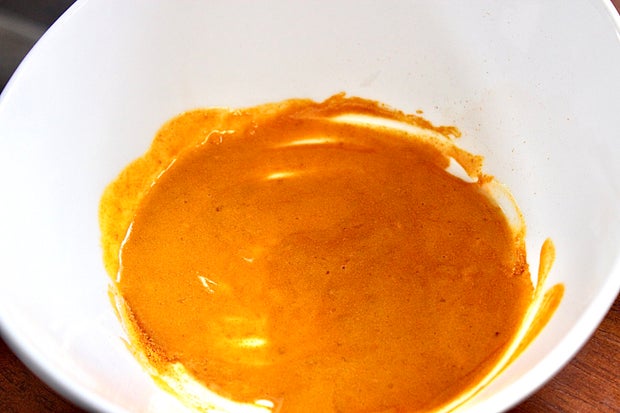 Rebecca Karlous
Directions:
Mix ingredients together in a bowl. Smooth onto face with a clean makeup brush. Leave on for 10 minutes (not any longer or else it will stain your face). Wash off, then moisturize.
(P.S. Don't be afraid if the mask stains your skin a little. It will disappear after a few hours)
Store leftover mask in the fridge for up to three days.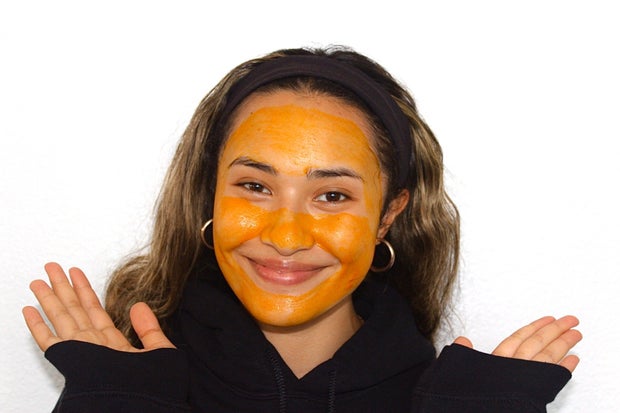 Rebecca Karlous
I am really looking forward to passing down this face mask recipe to all my friends and family. With that, I am so excited to have found a mask that is clean, fresh and leaves my skin feeling smooth and bright. Plus it was so quick, easy, and cheap! If you decide to try this mask yourself, be sure to tag @hercampusucla on Instagram. Brace yourselves- happy, glowy skin awaits.