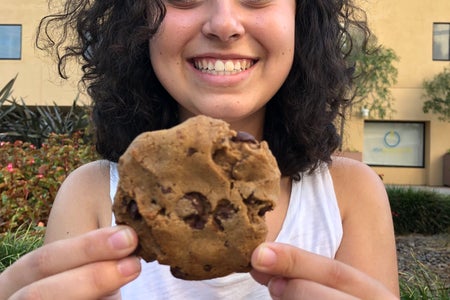 Celebrate National Cookie Month By Trying These Delicious Gluten-Free & Dairy-Free Cookies
October might be coming to an end, but it is never too late to partake in the largest celebration in October - National Cookie Month of course. And while this celebration might bring joy to many, this is always a difficult time for those looking for gluten-free recipes. Whether you have Celiac Disease, a gluten-intolerance or just want to live a healthier lifestyle, you have probably come to the realization that many gluten-free cookies (especially store-bought) have a not subtle cardboard taste and texture to them. 
While removing gluten from these recipes does not automatically make the cookies into dietician-approved superfoods, eliminating gluten has many health benefits. According to a long-term study conducted by professor Oluf Pedersen and his research team at the University of Copenhagen in Denmark, simply removing gluten from one's diet actually completely transforms the gut microbiome, the intricate ecosystem of live bacteria that helps to process and break down the food we eat. The changes in the gut microbiome reduces gastrointestinal discomfort and aids in weight loss. In the long-term, the gluten-free diet also decreased the risk of developing Type 2 Diabetes in older adults. 
Living a healthy lifestyle should not mean settling for subpar food. Without any further ado, try these two amazing cookie recipes that will answer your "I want healthy cookies that don't taste like sandpaper" prayers. 
Dietician Rachael DeVaux's Gluten-Free, Dairy-Free, Refined-Sugar Free Cashew Chocolate Chip Cookies

Ingredients
1 egg

3 tbsp maple syrup

1/4 cup coconut oil melted

1/3 cup cashew butter (or almond butter)

1 tsp vanilla extract

1 tbsp unsweetened almond milk

1 1/4 cup almond flour

1/4 tsp baking soda

1/2 tsp cinnamon

3/4 dark chocolate bar, chopped (or chocolate chips) (Use 100% cacao chocolate if to reduce sugar!)

1/4 tsp sea salt

3 scoops collagen peptides (optional)
Instructions
Preheat oven to 325 degrees farenheit.

Whisk the egg in a large bowl, then pour in the wet ingredients (maple syrup, melted coconut oil, cashew butter, vanilla and almond milk). Whisk again.

Stir in almond flour, baking soda, cinnamon, collagen (if using), a little sea salt and chocolate chunks.

Place parchment paper over a baking sheet and divide the dough into ball-shaped pieces. Place some chocolate over the top, sprinkle sea salt, then place in the oven for about 12 minutes on the center rack. 
Health Blogger Lee From America's Gluten-Free And Dairy-Free Chewy Gooey Chocolate Chip Cookies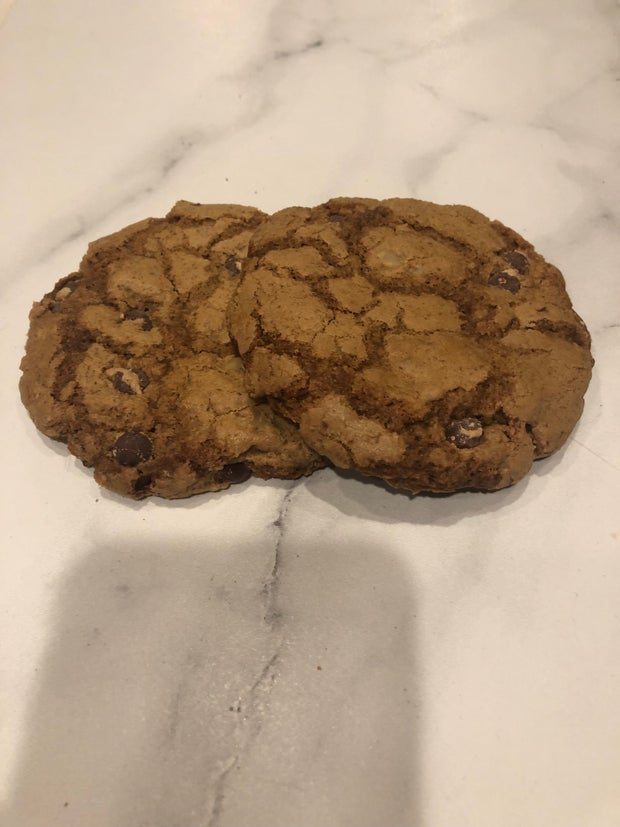 Ingredients
2 1/4 cup all-purpose gluten-free flour blend (I use Trader Joe's or Cup4Cup)

1 tsp baking soda

1 tsp salt (I used pink Himalayan)

2 ounces almond milk cream cheese, room temp (sub with vegan or dairy cream cheese if you'd like!)

8 tbsp unsalted butter

4 tbsp almond butter, room temp

1 1/2 cup packed maple sugar

1 1/2 tsp vanilla bean powder (or extract)

2 eggs 

3.3 oz of chopped up no added sugar chocolate chips!
Instructions
In a medium sized mixing bowl, whisk gluten free flour, salt and baking soda. Set aside.

Melt butter

Place cream cheese into the stand mixer bowl. Add butter and almond butter over cream cheese. Add maple sugar and mix on medium for 2 minutes.

Add vanilla bean powder and eggs. Mix low until well combined.

Add flour to mixture and beat on low until well mixed.

Add the chocolate chips and continue to mix.

Cover the bowl and place in fridge for 1 hour.

Preheat oven to 375F.

Remove from fridge and let sit for 20 minutes.

Line cookie sheet with parchment paper.

Using your hands or a cookie scooper, scoop mounds of cookie dough to the parchment paper.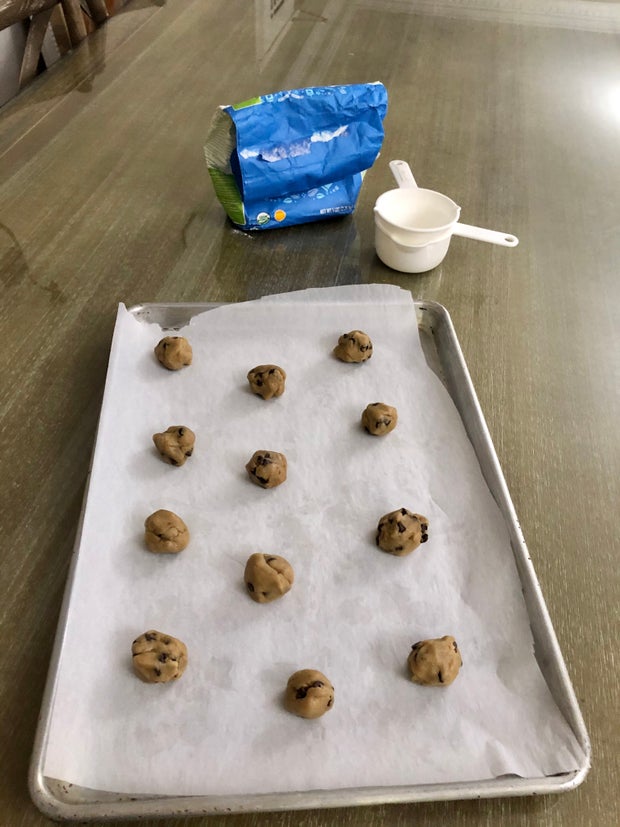 Bake cookies for 10-11 minutes. Remove. They will still be super soft and undercooked but they harden within minutes.
The second recipe definitely takes a little bit of patience, but it will so be worth it. These cookie recipes will have you questioning why you ever added flour or dairy into cookies in the first place. Happy National Cookie Month and enjoy responsibly!