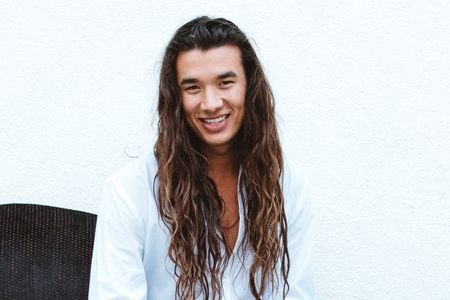 Campus Cutie: Jeremy Barrett, Bringing Creative Spaces to UCLA Students
"If music be the food of love, play on" is a quote which perfectly sums up our Campus Cutie for this week. Meet Jeremy Barrett. He is a senior at UCLA, majoring in Econ with a Music Industry minor. He is also known for the Piano Project on campus (yes, you can thank him for the playable pianos around campus). Jeremy is a drummer and songwriter for a blossoming rock band, The Bash Dogs. Jeremy's love for music plays a major part in his life. In his spare time, you can catch Jeremy at the beach relaxing with his friends or creating art. Jeremy is a truly unique artistic soul and has helped create spaces to be creative on campus.
Her Campus: What is your favorite UCLA memory?
Jeremy Barrett: Last Saturday, we got around 70 UCLA Students to come to my band, The Bash Dogs', show. They came on a party bus and showed up very sauced. It was my favorite memory because this was the year anniversary of an event my brother and I throw called "Soul Kitchen: LA's Finest Move & Groove." It was our best Soul Kitchen yet because we had so many people show up (see more on Instagram). Also, the grand opening of the UCLA Piano Project was an epic highlight of my college career!
HC: What is your favorite spot on campus?
JB: I'm biased, but my favorite spot on campus is going to be the Bruin Walk location of the UCLA Piano Project, which is located right off of Bruin Walk on Campus behind the Student Activities Center.
HC: Can you describe your dream date?
JB: WHO: My date needs to be a lil' funky. I also think the fewer communication barriers and walls the better. I love it when love can be expressed! WHAT: It would include a full day. Starting off with surfing in the morning and also laying out on the beach. The day would also include lunch and micheladas with a view. It would end with a jam session at my apartment, a concert at night and ICE CREAM! WHEN: Season of Love. WHERE: LA HOW: Sentimentally ;)
HC: Do you have any hidden talents?
JB: Singing, Drums, Guitar, Keyboards, Graphic Design, Painting, Photography, Film Producing, Poetry, Volleyball, Songwriting.
HC: Where do you see yourself in 10 years?
JB: Hopefully, I'm not still struggling to get my degree. If I graduate, then I'll probably be living on a boat with my wife off the coast of Kawaii.
HC: How do you de-stress while at UCLA?
JB: Nature and Music bring me peace. I'd be dead by now if I didn't have my Beautiful Songs Playlist on Spotify.
HC: What is the funniest thing that has happened to you as a student at UCLA?
JB: I got tackled by security when I stormed the spirit stage on the field at the UCLA USC Football game this year. Not sure if they're still looking for me. (Don't get me in trouble, please!)
HC: What is something about you that most people don't know?
JB: I am not ONLY happy all the time!
HC: Who do you look up to and why?
JB:
My pops, because he's a legend.

Martin Luther King Jr. because of how he believed in "Peaceful Protest".

Quincy Jones because he started from the bottom!

John Lennon because of his ideology based around peace and love.

Jimi Hendrix because he also valued peace and love

Robert Plant because of his genuine love in music

Frank Ocean & Kevin Parker because they are true masters of their crafts.
HC: What is your favorite TV show/movie/or book?
JB: Show: SpongeBob SquarePants. Movie: The Truman Show. Book: Bob Dylan Chronicles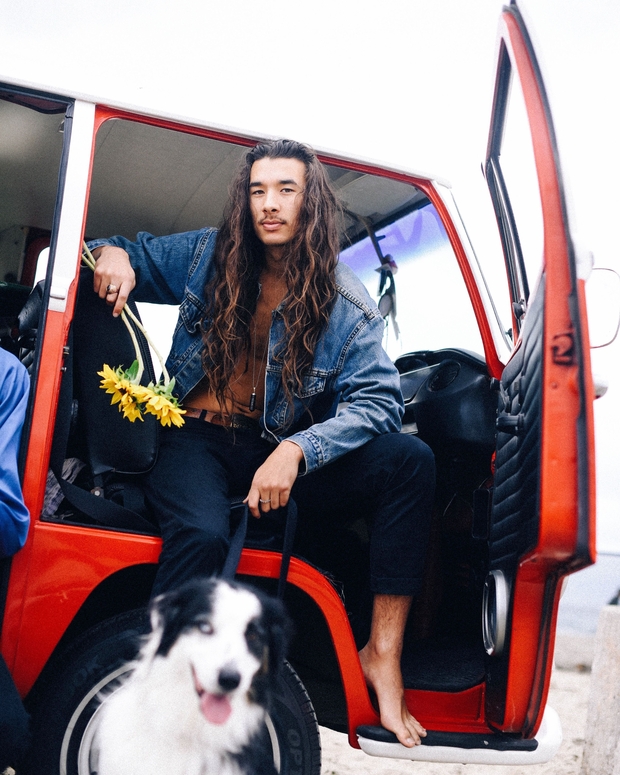 HC: And what does female empowerment means to you?
JB: I think it is one of the most important things our nation could focus on right now, not just for equal rights, but also for a growing economy. If people are allowed access to the same rights, there are more "heads" for creativity. I think of all the creativity that has come out of African Americans when America actually gave them a chance. The more chances we give to an equal human race, the more creative output we will all produce. All my favorite artists are female: Joni Mitchell, Norah Jones, Beyonce, etc. It is not only the job of men to allow female empowerment. Like I said before, the perfect date includes a woman who can express their own opinion. I dread dates where the woman is agreeing with me on everything I say because they think I'm cool or something. It is the woman's job (and everyone's individual job) to be the best version of yourself and BE the unique being that you truly are.