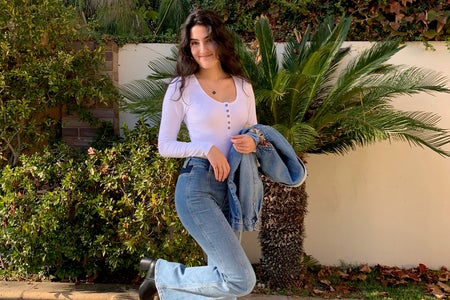 Andrea Karkafi, Founder Of Los Angeles Embroidery, Talks About Her Her Self-Made Business
The beginning of quarantine seems like such a long time ago, but I'm sure we can all remember how desperately we tried to fill up our extra time. Some of us watched Tiger King, some of us tried to make whipped coffee, some learned new instruments, the possibilities were endless. But some people took their quarantine boredom to a new level, thinking out of the box for ways to brighten up their days. My amazing friend, Andrea Karkafi, is one of those incredibly talented people. Andrea is a second-year Psychology major here at UCLA, and over the course of our roughly 10-year friendship, she's always blown me away with her seemingly endless bursts of creativity. From school projects to birthday gifts, Andrea has never failed to surprise me with her artistic skills and thoughtfulness. Quarantine has been no different; while I was struggling to keep up with Chloe Ting workouts, she was busy creating her own small business: Los Angeles Embroidery.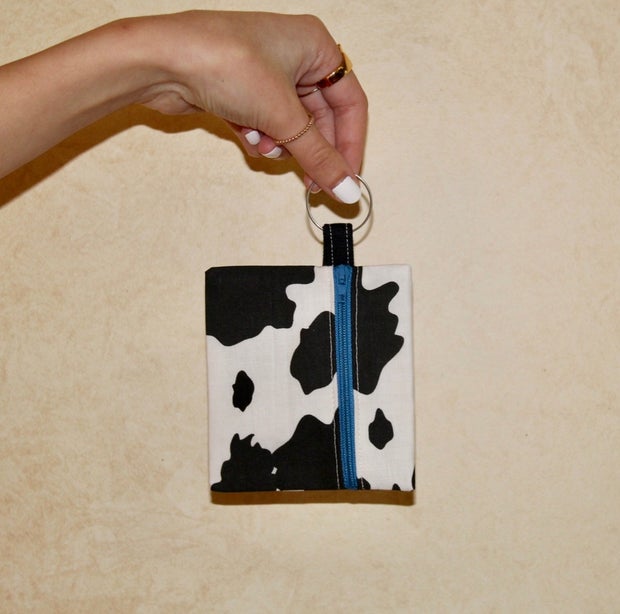 Photo by Andrea Karkafi Los Angeles Embroidery is Andrea's self-made small embroidery business. She handmakes all of her items from decorative wall hoops to bucket hats, as well as other cute and fun items like coin purses! If you scroll through her Instagram page (@losangelesembroidery), you're guaranteed to find something you like! And if not, she takes custom orders! In terms of her vision for her products, Andrea says: "I like to ensure that all of my products are unique in that not everyone has them, but I also like to keep up with popular trends in design and style so that people will want to buy my products!"
Andrea got the idea to start her business after realizing that sometimes, there is a thing as watching too much Netflix. She said, "I realized that I needed to find a hobby quickly, or else I'd go crazy. I visited my aunt during early quarantine, and she taught me how to sew! With this new skill, I hopped on Youtube and learned basic stiches and kept experimenting. Over time, I taught myself how to embroider intricate designs. I loved it so much, I figured that I could make a business out of it!" At first, Andrea got her design ideas from Pinterest, but with time and experience, she began to come up with beautiful, original designs.
My favorite Los Angeles Embroidery products are her best-seller: wall hoops. As someone who is extremely clumsy and bad with their hands, the way in which Andrea manages to transfer her designs from her mind perfectly onto the hoop astonishes me. In her own words, here's her creative process:
"In terms of choosing my designs, sometimes I'm hit with a creative idea out of the blue, and sometimes I see something online that inspires me. For example, I created a Fine Line collection of hoops all inspired by the different songs on Harry Style's album. Once I have a design in mind, I start off by drawing out my desired design on paper. Once I'm satisfied with my drawing, I have to make sure to choose the best hoop size and shape combination that truly highlights the design. Once my materials are all gathered, I begin to embroider by hand using the drawing as a reference."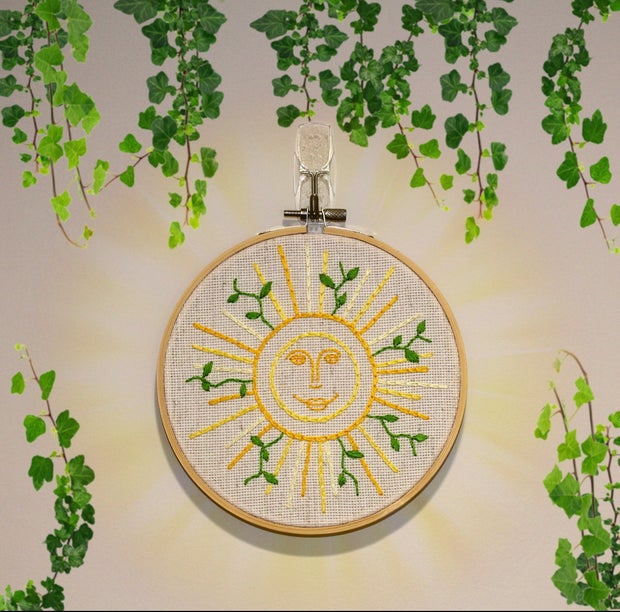 Photo by Andrea Karkafi
When I asked her how long this takes, she laughed and said, "It depends on the complexity of the embroidery. The shortest an embroidery has taken me is two hours, the longest, a week." She added that she sets the price of her items based on the amount of time she spends creating the product.
Aside from wall décor, Andrea also started a line of bucket hats. She makes these by using different fabrics she finds around her house and having fun with it! This is where her sewing skills come in; she incorporates leftover fabrics from other projects into her work to ensure that no fabric in wasted.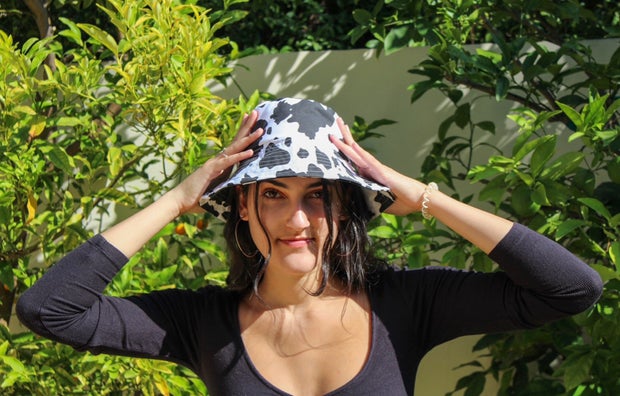 Photo by Andrea Karkafi
When asked about her favorite part of running Los Angeles Embroidery, Andrea replied, "I love being able to be creative and share what I love with others! I've met a lot of cool people through the company as well! When I do custom embroideries, I get to see other people's creativity and let it inspire my work as well!" Her favorite products that she's made thus far are her hoops entitled "SPACEBOUND" and "Golden." "SPACEBOUND," one of my personal favorites as well, is a design Andrea felt best illustrated the idea of one's head being up in space while daydreaming. "Golden" is part of her Fine Line collection!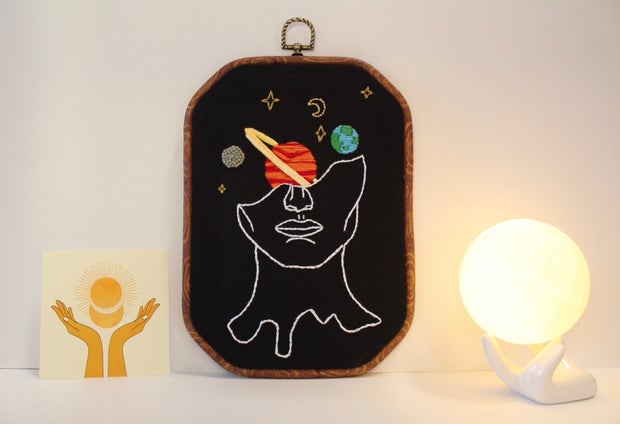 Photo by Andrea Karkafi
Andrea is currently working on a new line of tote bags, which she believes are great alternatives to boring, heavy backpacks. She says, "I think they'd be useful for college students on large campuses who have to walk long distances to get to class, and they're stylish!" She's also working on creating a new embroidery picture frame! Clients will be able to choose their own pictures to go inside, making this item as personal as possible for them!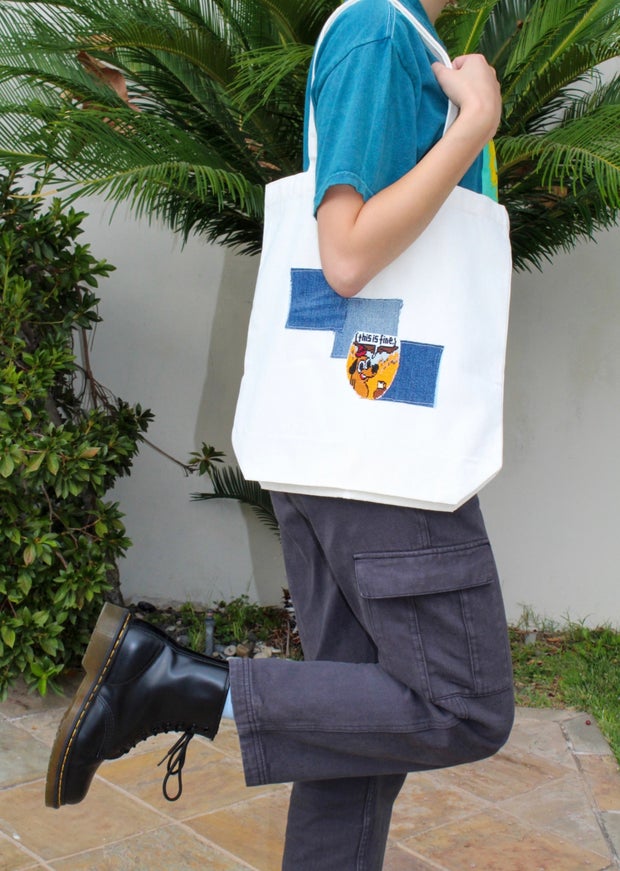 Original photo by Andrea Karkafi
In the future, Andrea hopes "to reach more people with my products. I hope to expand my products so that LA Embroidery is less hoop-dominated. I really want to deviate from mainstream designs, and I would love for one of my creative designs to go viral or start a trend one day. I also want to start collaborating with more people who embroider. All of my work is done solo, but I think it could be so cool to work on something with different people's artistic styles! If anyone has ideas for new designs or products, please DM me! I'm open to hearing people's ideas!"
Andrea puts her heart and soul into her work, and it really shows; her designs are so intricate and well thought-out. Her business has everything there is to offer. If you're looking for a way to brighten up your living space, head over to @losangelesembroidery on Instagram! Since we may be going back to in-person school this year, grab a stylish tote bag to rock on campus! Trying to spice up your wardrobe? Get yourself a cute bucket hat! Looking for a gift for a loved one? Custom embroideries are as beautiful and personalized as it gets! Andrea's creativity will definitely match your vision.