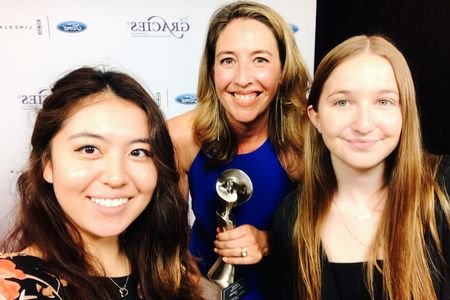 Alyssa Bonchick, Renee Lee
Ali Fedotowsky, Alyson Stoner And Molly Wood Talk Female Empowerment At The 2019 Gracie Awards Red Carpet
On Tuesday evening, May 21st, Her Campus at UCLA had the wonderful opportunity to attend the 44th Annual Gracie Awards at the Four Seasons Beverly Wilshire Hotel. The Gracies are presented by the Alliance for Women in Media Foundation to celebrate and honor exceptional content by, for and about women. The foundation honors incredible storytellers in media for their bravery and courage to share and create content ranging from disabilities to abortion to sexual assault and more. We got the opportunity to hit the red carpet and speak with some of these beautiful women about their stories, what it means for them to be a woman in the media industry and their advice to female college students aspiring a career in the industry. The night was truly all about female empowerment!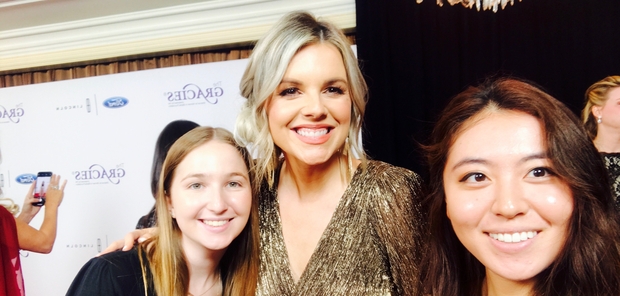 Alli Fedotowsky, an entertainment journalist and the star on the 6th season of ABC's The Bachelorette, shared with us about what female empowerment means to her: "I have a daughter, and female empowerment to me means that she can do anything that anyone else can do because she is no different than anyone. I wish there wasn't such a thing as double standards. For instance, we were just talking about The Bachelorette - *laughs* I am part of that franchise, so that is something I talk about a lot. But on the episode of The Bachelorette last night, they had guys come out in little speedos, and I thought that was a sexist way to start the season. There should not be a double standard. For me, female empowerment means that women are amazing and can do absolutely anything they set their minds to!"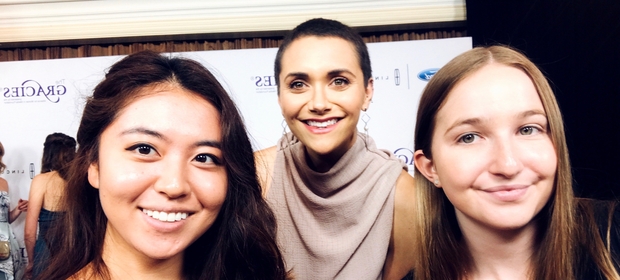 Alyson Stoner, an actress, artist, singer and dancer who is best known for her roles in Cheaper by the Dozen, Camp Rock, Step Up and The Suite Life of Zach and Cody, also shared with us her definition of female empowerment: "Just to pick any place to start, I would say it is transcending the competitive, comparative environment. It is creating access and opportunity for every single women, education and literacy included. It is also looking to the collective well-being and benefit of everyone. Female empowerment is interconnected with everything: self-empowerment, human-empowerment. The female currently is still this gold mine of un-accessed, unharnessed power, un-channeled potential, and it is bubbling to the surface right now in our culture. Right now, what is before us, is this opportunity to see what female empowerment can do for the world."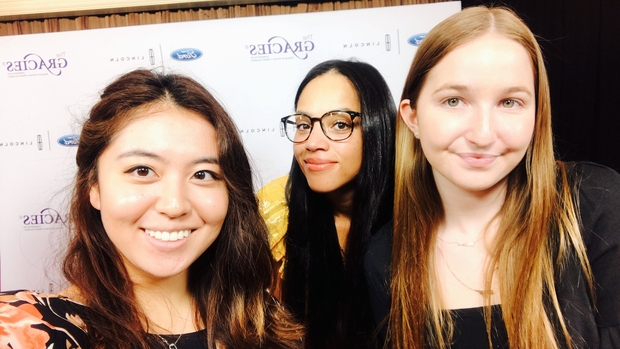 Bianca Lawson, an actress with previous roles in Saved by the Bell, Goode Behavior, Pretty Little Liars and Rogue, also gave her take on the subject: "To me, female empowerment means you do not have to subscribe to any kind of definitions, boxes or labels. You can do and be whatever you want. Whatever that looks like, even if it is not the trendy thing or the thing that everyone is saying you need to be or profess to be about female empowerment. That freedom to be fully authentic no matter what and no matter what anyone says. Also, through that, to support and uplift other women."
Lynda McLaughlin, producer of The Sean Hannity Show, shared with us her take on female empowerment and gave advice to college students aspiring to pursue a career in media. She advised, "Turn nothing down and try everything. I was an engineer. I was a board-op. I worked in promotions. I worked in sales. I worked on FM. I worked on AM. Read everything, every single day. If you read The New York Times, read The Wall Street Journal. If you read the Drudge Report, read The Huffington Post. Make sure you know all sides. You can't argue fairly if you are not informed."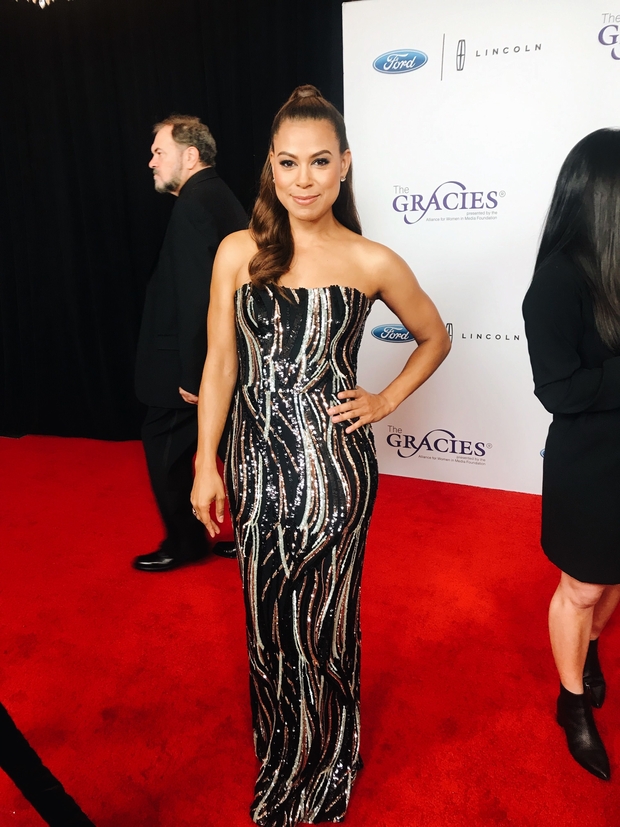 Toni Trucks, known for her work with SEAL Team and The Twilight Saga: Breaking Dawn Part 2, gave us a pose in her beautiful gown! We asked her for advice to give college women pursuing an acting career. She responded, "I wanna applaud any woman who is pursuing performing arts for getting an education. I've had so many girls come to me asking how they can get the fast track and just skip all the hard parts to do it the easy way. But getting education is so crucial to having all the tools in your tool box. It's the key to having a long career, not just fifteen minutes of fame. And I would also say, try to hang on to all of the energy and hopeful joy that you have right as you're leaving college. Hang on to that and the experience will just be so much more rewarding."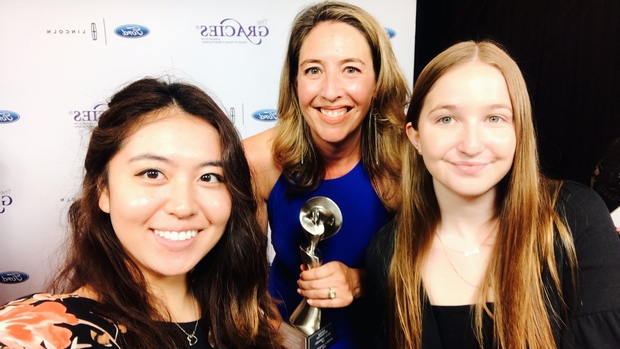 Molly Wood, host of Marketplace Tech, also shared her advice to college women hoping to go into the realm of media: "I would say be willing to do every part of the job: producer, reporter, writer, TV host. Then there will always be opportunity. Say yes to every job! I became a journalist because I wanted to be a creative journalist, but I didn't have any stories to tell. Realizing that the world is full of all these incredible stories and that all I have to do is listen to them and let them talk is the best advice I ever received."
All of the women that walked the red carpet at the 2019 Gracie Awards shared genuine and raw views of female empowerment. Their advice was inspiring and extremely helpful for college journalists such as ourselves. These women use their passion for media to empower others in their careers, and being able to speak with them was remarkable. Make sure to check out our recap of the Gracie Awards show!