Her Campus UCLA ; giphy.com
5 Things To Do Over Summer To Prepare For Senior Year
Senior year is just around the corner and it seems surreal for those of us who are about to start our fourth year! Looking back at all the memories created and experiences made, college has been one big roller-coaster. Here are some things you should be doing the summer before you begin your fourth year of college.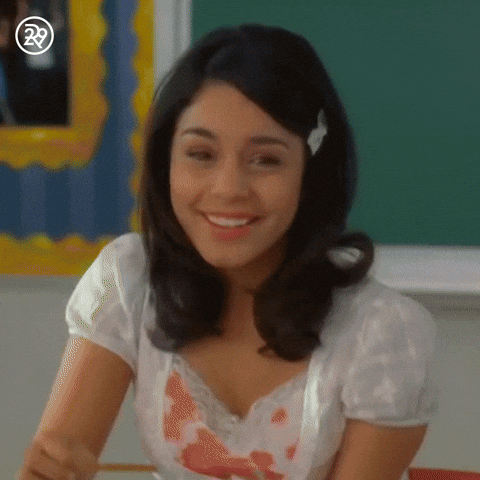 1. Apply To Fall Internships
Although the idea of fall seems distant, most internships for the fall semester/quarter are released during the summer, making it crucial for you to keep an eye out for potential internships. This is also extremely important if you have not had an internship before-- having an internship before you graduate is a great resume booster and a real-life experience that you will not get once you leave college!
2. Look Into Future Jobs Descriptions
While it may not quite be time to start applying to jobs or think about the recruiting cycles, you may want to start by looking into jobs you would apply to in the future. Read the descriptions and assess whether you are ready a certain job. Make sure your resume is up to par! Learn what you need to do, but also remember everything you have accomplished thus far.
3. Focus On Doing More During The School Year
If you have the space and time, why not add another club or organization that can boost your resume? Leadership skills and involvement are of great value for employers, as they demonstrate who you are and your interests/accomplishments outside of your academics.
4. Look Into Grad School
If you are interested in furthering your education, summer would be the perfect time to look into grad school and get familiar with the requirements needed. You never know what you might find in the grad school programs that are offered. Be sure to always be mindful of deadlines though!
5. Work A Relevant Job
Over the summer, we usually want to just relax and maybe get a job for some extra cash. However, at this point in our lives, it is important to think several steps ahead. One way can be by getting a relevant job that gives you some extra cash and also provides relevant work experience. For instance, if you are interested in going to law school, aim to get a job at a law firm as an assistant. It helps you assess the environment and see if it is a right fit for you, all while earning that extra cash!
You are so close to graduating, so don't lose motivation!