4 Bruins Share What Thanksgiving Means To Them
Thanksgiving can be a rather polarizing holiday. Some people love the holiday and see it as a day of reflection and gratitude, but others don't find reason for celebration, especially with its problematic history. Personally, I've never had an emotional connection to the Thanksgiving holiday. While having a day dedicated to celebrating family and togetherness has warm sentiments, I've always found it weird to celebrate a holiday under false pretenses.Inspired by this reflection, I wanted to find out how others feel about Thanksgiving and what it means to them. I asked four Bruins if they celebrate the holiday and what kind of traditions or sentiments they associate with it. Here's what they said: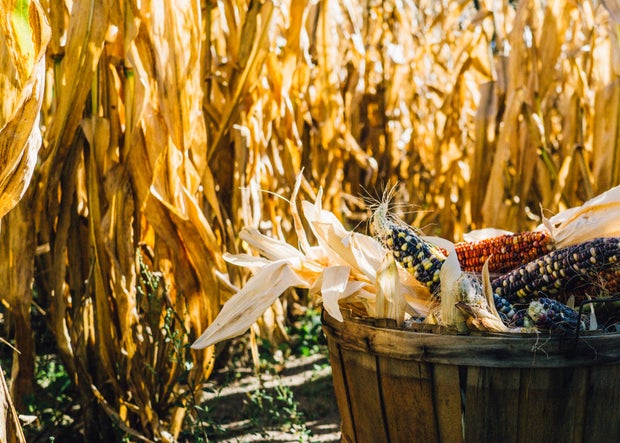 Aaron Burden/Unsplash
1.

Rebecca Karlous, English Major, Senior

"Thanksgiving is a special time of reflection for our family. Being raised in a Christian household, the holiday for us is having complete peace and gratitude in all the good and bad that may have occurred in the year, recognizing that it all shapes us into the people God has called us to be. Now that my brother and I are both in college, being home for Thanksgiving is a sweet time for all of us to be together and say grace over the blessed life we have. Lastly, can't forget about the classics: pumpkin and apple pie!"

2.

Vinnie Nguyen, Sociology Major, Senior

"I associate Thanksgiving with friends or family, along with holiday themed food, like turkey and gravy. While I practice thankfulness all throughout the year, Thanksgiving is particularly special."

3.

Michael Yang, Political Science Major, Senior

"My family doesn't celebrate Thanksgiving, but I've gone to celebrations with my friends and church. I associate turkey, pumpkins, and feel-good activities with the holiday. I think Thanksgiving in itself is historically problematic, as we're celebrating the genocide of Native lives at the hands of European colonizers. Though it is a time to appreciate your friends, family, and loved ones, it is important to condemn the history behind the holiday."

4.

Sydni Brown, Sociology Major, Senior

"My family celebrates Thanksgiving. I associate Thanksgiving with the traditions of having a large family dinner and fall-themed decor. My family and I just focus the day on spending time together and being grateful for one another."
Whether it's a time to remember history or to spend time with friends and family, take some time to reflect on what the holiday means to you this Thanksgiving.