11 Signs That The End Of The School Year Is Near
As we approach the end of Spring Quarter, the end feels so close—yet so far. We have almost achieved the sweet victory of summer, but the throes of papers and finals are still here. It can be easy to forget that our break is coming up, but here are 11 signs that will help you remember that the school year is finally almost over!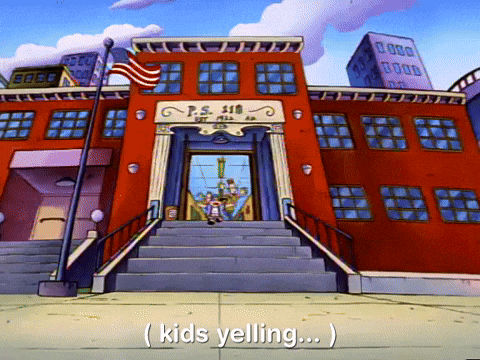 1. Waking Up Is Too Hard.
So what if we've been setting up alarms and waking up early every day for the past year? A telltale sign of the end of the year is how unresponsive you've grown to your alarm. After waking up to the blaring noise for so long, it can no longer penetrate through the depths of your deep sleep.
2. Your bags are all packed.
You're pretty much set and ready to head home. Half of your room is empty because the other half is tucked into suitcases as you prepare to go home for the summer, and you've pretty much done all the packing you can do. Now if only finals would pack up and head home too!
3. "I'll do it tomorrow."
Are you putting things off? Procrastinating? That's how you know you're reaching the end of the school year—when you're so ready to be done, you put everything off until the last minute.
4. You stop caring about what you wear to class.
Maybe you once cared about showing up to class in something presentable, but as the school year comes to an end, so do all our sensible fashion choices. Putting something on other than sweats and a t-shirt is out of the question at this point. 
5. Coffee is your new best friend.
Throughout the academic year, we've relied on coffee through the good times and especially through the bad. Now, as the school year ends and it gets harder to focus on anything but the last day, coffee will be your lifesaver too.
6. Saving homework for the morning.
Pulling all-nighters and staying up late to do homework are common traditions in the college world, but the end of the school year also means that homework is sometimes done in the morning. It starts first with struggling to stay awake, fighting to keep a focus for that long and eventually, it just becomes "I'll do it in the morning."
7. Your forgetfulness is appalling.
Whether you leave your backpack at home, don't make it to study sessions or forget about a homework assignment, an obvious sign of the end of the year is forgetfulness. The school year started out with a cute, organized, color-coded agenda, and now that little book has been nothing but forgotten.
8. "I'll do better next year."

The end of one school year also means that the promise of a new and better beginning is on the horizon. It's mid-fall, at the start of fall quarter that is really the time for New Year's Resolutions. In the meantime, just try to hang on to this wild ride of the end of the school year.
9. You've grown clingier to your friends.
Cue the tears. The school year is about to end and give us some peace of mind, but it also means bidding your friends farewell for an entire summer. At this point in the year, you're spending time with your friends every chance you get, continuously reminding them that you'll miss them and vowing to text every day that you're apart.
10. You're counting down the days.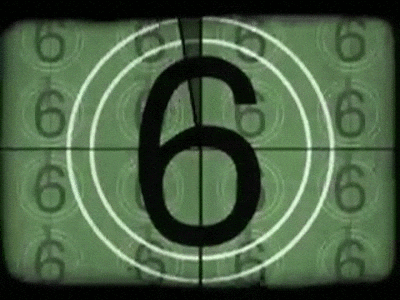 Your plane tickets are booked, you've scheduled times to meet with friends and your summer wardrobe is just waiting to be opened up. As you count down the days to summer, try and keep busy by studying for finals and finishing up your papers!  
11. Excitement for next year is at an all-time high.
The end of the school year entails looking forward to a fresh start. A new year will mean new classes, new stories and new adventures! But first, make sure to enjoy your well-deserved, hard-earned summer break!