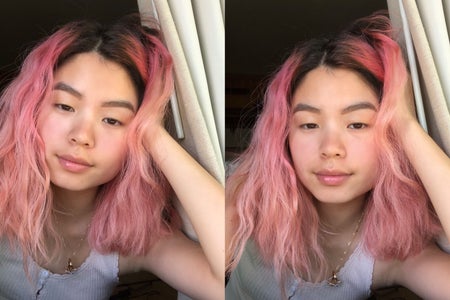 10 Minute No-Makeup Makeup Look
While I appreciate the effort some people put into looking beautifully glam every morning, I am not one of those people. I prefer to maximize my sleep time as much as possible, which has led me to develop the quickest, most efficient makeup routine ever. This is a natural, light coverage, low effort look for the laziest of college students, leaving you with a rosy, fresh-faced appearance.
That's it! Short and sweet. This look covers all of my bases and is super easy to do right before I leave. Of course, you can alter this routine to your own preferences, and make it as extra or as minimal as you want. Makeup should always be fun and should never make you feel worse about your natural self. No matter how much or how little you apply, you're killin' it.