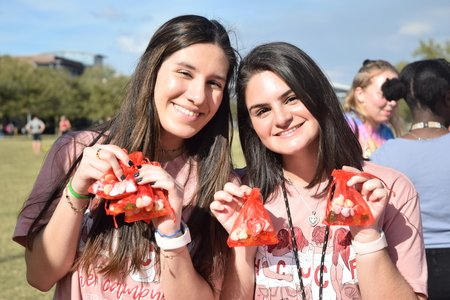 You Glow Girl: Celebrating Galentine's Day
The season of Valentine's Day is always filled with love — and chocolate, lots of chocolate. One of the best parts about it is Galentine's Day! February 13 (or 14, or anytime that week, really) is a time to be extra attentive to your loved ones aside from your significant other. From going out to an adorable brunch in color-coordinated outfits, or staying in and having a movie night with your favorite rom coms, snacks and pajamas, there are endless ways to celebrate Galentine's with your gals.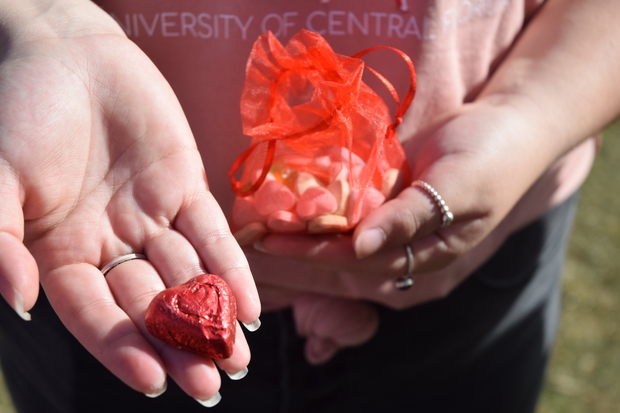 Her Campus at UCF co-hosted an event called You Glow Girl on February 11 with CAB, the Campus Activities Board, to share the love across campus. We wanted to highlight the importance of self-care and taking time to pamper yourself, especially during this season of love. We started with an adorable photo station to share with friends (and the cutest balloons before they flew away...RIP), and several stations for self-care.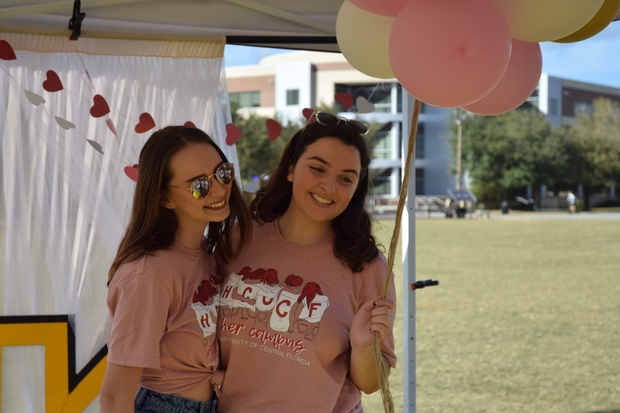 Scrubs are a great way to pamper yourself, and making them yourself is all the more fun! Using coconut oil, sugar, a variety of scents and fun food coloring, you could create a body and/or lip scrub to use on your self-care days. 
Expressing your love doesn't have to come in the form of teddy bears and chocolate — at least, not all the time — so giving someone a handwritten valentine can mean more than you'd think. These heart cutouts make a perfect canvas for a sweet note for a loved one or your best friends.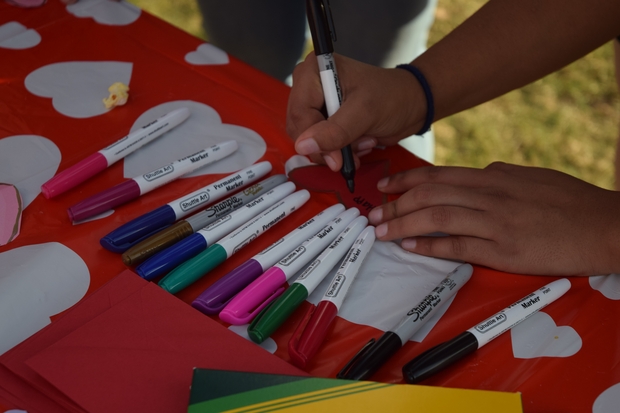 Can't forget the snacks! This sweet touch of candy, snow cones and popcorn is the best way to bring together the gal pals and meet new people.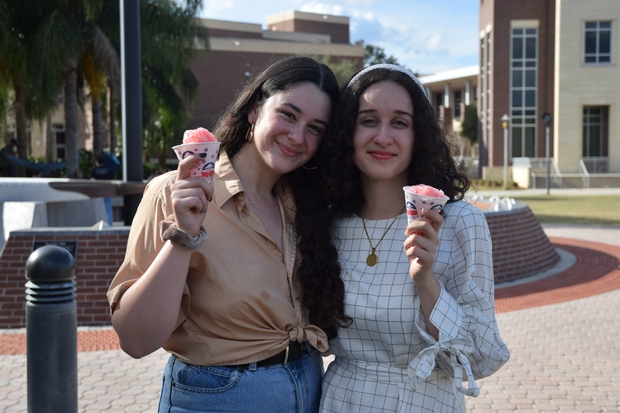 Galentine's Day is a great way to go the extra mile to show your gals how much you love them. Making lasting friendships lies in the little things too, and showing your appreciation goes a long way. Keep an eye out for future Her Campus at UCF events for you and your friends to enjoy! I hope your Valentine's season was great, and don't forget to snatch all the 50% off candy.