If you've ever tuned into the world of Carrie Bradshaw, Samantha Jones, Miranda Hobbes and Charlotte York, you've probably imagined a lavish lifestyle in the streets of Manhattan for yourself — one where you can ungracefully stumble upon your soulmate while keeping the perfect girl group forever. While this isn't a fantasy for all young women, it was for millions of watchers in the late 90s and early 2000s, plus those of us who have access to HBO NOW. As I sat in bed watching what I had deemed my "token breakup show" a few nights ago, I realized the thing Miss Bradshaw's column doesn't teach us: how to have an ending without a relationship.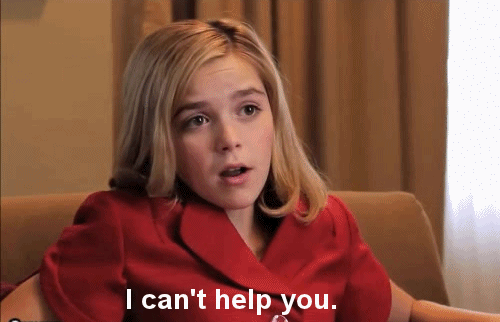 This isn't to say I don't believe in love or that we won't all eventually meet our partner, but as I continue watching the show, it feels more and more like I'm stuck at a standstill waiting for my Cinderella story. I'll acknowledge the fact that those of us reading the Her Campus publications are in a very different age group from the ladies in Sex and the City, but it's easy to forget that when getting swept up in fairytale endings. It is comforting to know there's still time, something they are very good at expressing in the show. I just feel it'd be nice to get a different perspective from media we know is ultimately geared towards us anyway. With every new "ship" we start rooting for, there's a part of us that may forget there's no urgency. Carrie herself still ends up with Big, a whirlwind relationship with so many ups and downs that no one ever thought it would fall into place. To me what that did was perpetuate the notion that no matter what else they had, including their phenomenal, super supportive friendships, in the end, that's all there is. Even in 2020, as representation in entertainment barrels forward, the relationship part of a "happy ending" seems unshakable. 
So, what do I do as a 19-year-old who can't down a Cosmopolitan, knows smoking is absolutely not cool anymore and is still getting used to a new town where she knows virtually… no one? I make a pact with myself: whatever happens, happens. 
It's up to us to make our futures, graduate successfully, build a career and put ourselves out there. We can join clubs to make friends and go out with them instead of a partner. We can volunteer to give back and uplift ourselves. We can join dating apps if we so choose and understand things can run their course if they need to. The only certainty is that no matter how many times the "modern woman" is mentioned in Sex and the City, we are even more modern women. I resent Charlotte York's idea that every woman is really just waiting to be saved. Because honestly, if we're at peace with the way life changes course every five seconds, will we really be at that standstill? And doesn't everyone always say that as soon as they stopped expecting anything, that was when they got everything they wanted? As more of us young women start taking matters into our own hands, going at it alone turns into much less of a taboo. We live and we learn, they say! All I can suggest, as the same 19-year-old who knows she's still learning, is to be your own best friend. The Victorian era may be over, but with that relationship, there's still room for an ending full of victory.