UCF Puns to Spice Up Your Game Day Photo
The beautiful University of Central Florida has gifted me with a lot of things in the two years I've been a student. From the reflection pond to Knightro, my heart and soul bleeds black and gold. My (k)nights are no longer gloomy and the Florida heat has taken me away from any frosty forecast.
I put together the ultimate list of puns to spice up your Instagram game day photos. When you snap a pic at any of the sporting events, add one of these to bring the heat to your caption.
1. General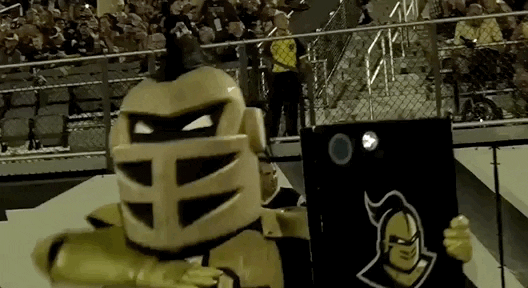 The chips will fall where they may:
"Let's taco-bout' our amazing basketball team!!" 
"Why get pumped when you can get heuped?"
"If UCF is killin'(s) it and you know it, clap your hands."
"The Knightmare is coming to take back everything the darkness stole."
2. When You're Feeling Shady
No tea, no shade, just facts with these.
"The frost is gone and that's okay because the cold never bothered us anyway."
"Frosty days have turned into heuped up (k)nights."
3. Mascot Shoutout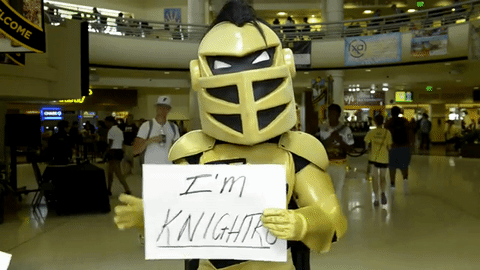 You know him, you love him, so shout him out.
"The only knugget I need in my life is a miniature horse."
"I don't need a knight in shining armor, all I need is Knightro."
"I couldn't imagine not being a knight – the other mascots don't have the armor."
4. Friends
Do you have a knight in your life? Make it known.
"It's always a good knight with them."
"Baby, we're a knightmare dressed like a daydream"
"These are the knights I'll have at the roundtable." 
Now that you have these tools under your belt, you're ready for battle. May these captions help you charge onto bigger and better game days.