The UCF Community Reacts to President Whittaker's Resignation
On Tuesday, February 19, UCF President Dale Whittaker offered his resignation to the university's board of trustees. His resignation comes amid ongoing investigations of the misuse of funds to build Trevor Colbourn Hall. In an email to the student body, Whittaker offered some insight into his decision: 
"I have offered my resignation as president to the UCF Board of Trustees. I do so with the conviction that I have always acted with integrity and honesty. My reason for doing this is so the relationship between UCF and the Legislature can be renewed."
Whittaker now awaits confirmation from the UCF Board of Trustees to accept his resignation. The news of our president's resignation sent shockwaves through the student body, ranging from outrage and disappointment to an understanding of Whittaker's need to step down from the leadership role he only began last year.
We reached out to student leaders in our community to get their perspective on Whittaker's resignation. Student body president Josh Boloña gave us a statement with his thoughts:
"When the news broke it was absolutely heartbreaking. At first, I wasn't sure how other students would feel, but I quickly realized that a lot of fellow students shared my sentiments. This goes to show the impact Whittaker had on our students in a short period of time as president. It's saddening to only to be able to think about how it could've continued. Tomorrow at the Board of Trustees meeting I will be sharing a lot more detail on my thoughts on the behalf of the students."
We also spoke to candidates for SGA president and vice president. Kyler Gray and Madeline Mills emphasized the tragedy of losing Whittaker as a role model for Knight Nation, especially for those aspiring to become leaders at our university:
"Today is a sad day. Dale Whittaker is a leader, innovator, and friend to many at UCF. I thank President Whittaker for his lessons on growth, prosperity and leadership. I hope that this change brings positivity and progress to the university, and all the students who call UCF home. I'm proud to be a Knight, and regardless of the pressures and demands from the State Legislature, UCF will prevail!" 
Antione Fields, a candidate for SGA president, echoed this disappointment and sadness in light of the news:
"President Whittaker is an inspirational leader with limitless potential. It broke my heart to hear the news of his resignation. It's a very respectful thing for him to step down in order to preserve the integrity of the university and I am so sad to see him exit this way. I have complete faith that his decision was made with the thought of every student at this University in mind, and that he is doing what he believes is in the best interest of the student body. I'd like to thank him for his service and leadership, and wish him the best in whatever future endeavors he decides to take on. He will really be missed on campus and within our community."
Not only have campus leaders have been shocked; many UCF students have expressed their discontent as well. They feel torn between wanting Whittaker to remain actively involved with the university but understanding that his resignation might be the best in this case. Sam Olson, a Journalism (Print/Digital) major, gave us her perspective:
"It's unfortunate that Whittaker is leaving us so soon. I watched him commemorate the class of 2018 when my sister graduated from UCF and I loved his energy. It is shady that he knew about the misused funds, but I actually think he's doing the right thing in resigning. Like he said, his decision can do the most good for the most people."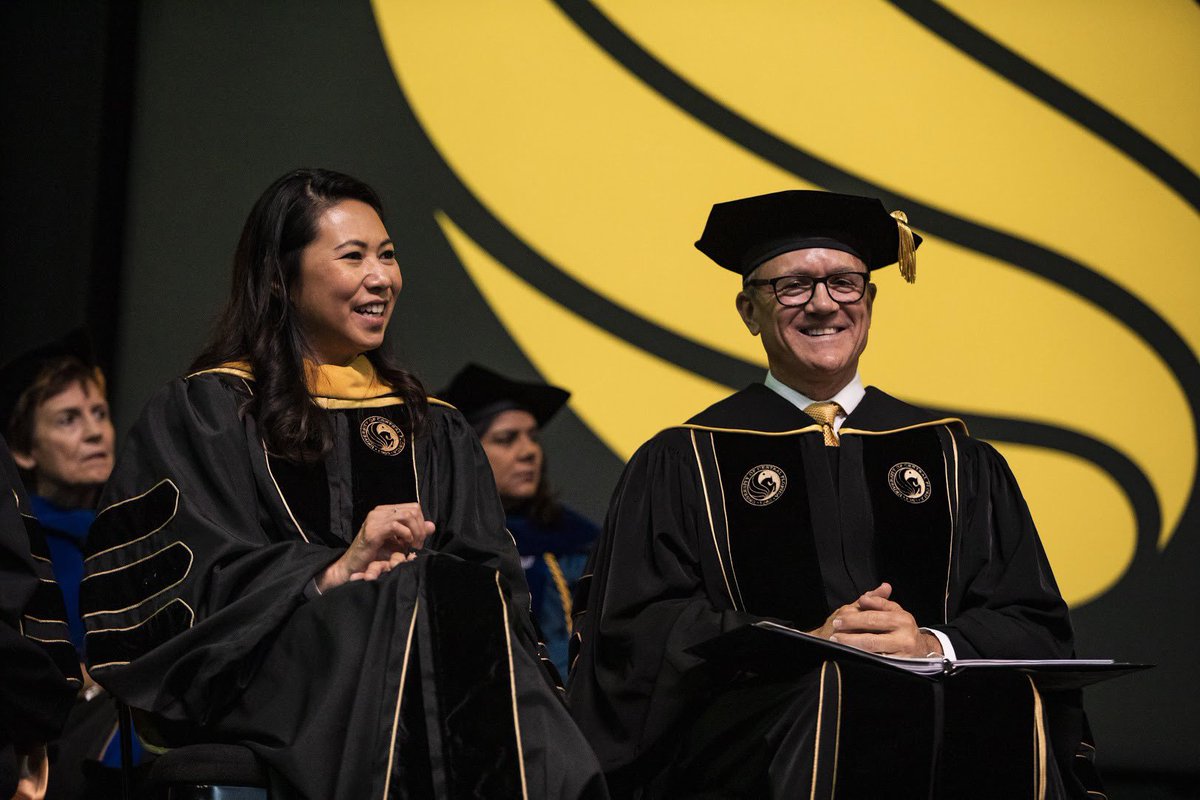 Among the chaos of mixed emotions, some have taken the initiative to advocate for Whittaker to remain President of UCF. A petition on Change.org has amassed 4,000 of its goal of 5,000 signatures.
Understandably, there is a myriad of emotions and reactions regarding the situation. While many students believe Whittaker deserves to remain head of UCF, many also understand that it may be beneficial for him to step down from his position and bring in new leadership due to the pressures of the Legislature. 
This article has been updated to include a statement from Josh Boloña, UCF student body president.