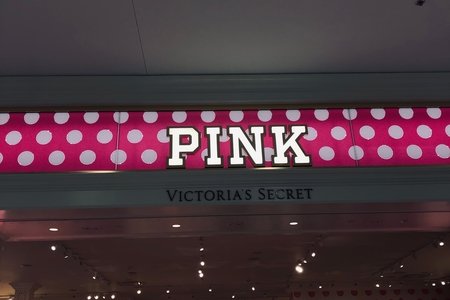 ThirdLove Ceo Heidi Zak Pens an Open Letter to Victoria's Secret
"'Shouldn't you have transsexuals in the show?' No. No, I don't think we should. 'Well, why not?' Because the show is a fantasy." - Ed Razek
A fantasy, and according to Victoria's Secret CMO Ed Razek in an interview for Vogue, transgender, and plus-size women don't belong in a fantasy.
"We market to who we sell to, and we don't market to the whole world." - Razek
Okay, sure, your brand doesn't need to cater to every audience. However, it also shouldn't double as a lazy excuse to exclude women who don't fit the mold of the typical Victoria's Secret model. It also shouldn't make women feel like less of a woman because they don't conform to antiquated standards.
Avid Victoria's Secret enthusiasts and critics alike have voiced their disappointment, one of the most angered being ThirdLove co-founder and co-CEO Heidi Zak, who took a full page ad in the New York Times to pen an open letter to the lingerie brand.
Zak characterizes her dismay and just how disheartened she felt by Razek's comments while addressing his indecency directly, "How in 2018 can the CMO of any public company—let alone one that claims to be for women—make such shocking, derogatory statements?" Distasteful and dated, Razek's comments are a rude awakening to the type of exclusivity Victoria's Secret endorses while still begging to be considered women's first choice for lingerie.
Continuing her crusade against Razek, Zak further describes Victoria's Secret's ignorance, noting how obviously they market towards men selling a "male fantasy to women" and the complete disregard for the reality we live in: the reality where women "go to work, breastfeed their children, play sports, care for ailing parents, and serve their country" and aren't limited by archaic ideas of femininity. Zak urges women to stop relying on a brand to tell them they're sexy and instead decide on what that means for themselves.
Proclaiming ThirdLove to be the antithesis of Victoria's Secret, Zak insists inclusivity isn't a trend as Razek made it seem, but instead should be regarded as the norm, writing, "We believe the future is building a brand for every woman, regardless of her shape, size, age, ethnicity, gender identity, or sexual orientation."
Razek's interview with Vogue surfaced November 8th and Zak's open letter on November 19th. While there was plenty of outrage in those two weeks, the scandal simply faded away and people kept shopping at Victoria's Secret and I don't think that's fair. As women, we should stay angry. We should stay shocked. We should push against limitations and demand inclusivity. We shouldn't just let this go. There isn't one type of woman and we certainly don't live in a man's fantasy. Razek's limited perception of women mirrors that of so many and it's time that changed. 
Continuing to serve as Victoria's Secret's CMO, Ed Razek issued a half-assed apology on Twitter, addressing his "insensitive" comment on transgender models but failing to acknowledge his remarks on plus-size models.
Heidi Zak concludes her open letter by addressing Razek's jab, "As you said Ed, 'We're nobody's ThirdLove, we're their first love.' We are flattered for the mention, but let me be clear: we may not have been a woman's first love but we will be her last." 
The full open letter can be read on ThirdLove's Instagram account.