Thank You to Those Risking Their Lives for Us
Ever since we were little, we've been taught the importance of saying '"thank you." From thanking someone who holds the door for you to thanking someone who says "bless you," we've had the significant meaning of thanking anyone who does a good deed towards us engraved in our brains. While you may think that saying "thank you" to someone is only out of habit, it may be a meaningful gesture for somebody and will probably make their day. Now, with the COVID-19 pandemic taking over our lives, it's extremely important that we share our thanks to all of those risking their lives and wellbeing for ours.   
Thank you, doctors, nurses, and all health care workers.
You are risking your lives every single day to take care of patients who are sick with this awful virus, to protect our wellbeing and make sure the virus doesn't spread more than it has. You are working long hours, enduring mental and physical exhaustion, and exposing yourselves to this virus. That definitely doesn't go unnoticed. We all appreciate your bravery and dedication to help those who are sick and we commend you for your strength. I know these times are tough and no preparation was enough for you to be ready for this, but I urge you to stay strong and keep being your amazing self. 
Thank you, grocery store workers.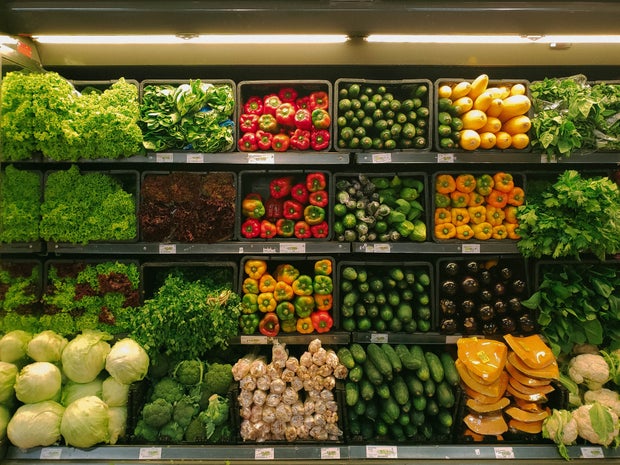 nrd | Unsplash
You're working hard in these tough times to ensure that we have all of the proper resources we need to live safely while in quarantine. You are doing your best to keep the shelves stocked up and keep the peace when toilet paper hoarders pick fights with others. You are delivering groceries to people at their homes, exposing yourselves to those who could potentially be carriers of this virus. Your dedication and willingness to help those around you in these stressful times is inspiring and we are all so thankful for you. It's because of you that we have everything we need at home to practice social distancing and feel calmer during these circumstances.  
Thank you, delivery workers.
Because of the curfews set in place and us staying at home to prevent further spread of the virus, there's been a major increase in online shopping. Whether it's ordering food from Uber Eats to ordering 2-day delivery on Amazon Prime, many seem to forget to express their gratitude towards these hard-working individuals who are making sure our orders get delivered to us as quickly as possible. You're all working extra hours and risking your wellbeing to make sure our orders get fulfilled. We're so grateful for you, and it's because of you that we have the chance to order items online that we otherwise wouldn't be able to go out and buy. You're able to satisfy our random cravings when we order food from local restaurants. Your dedication to keeping us happy and satisfied is definitely appreciated, and we are so thankful for your efforts.   
Thank you, local business owners.
Many local businesses have had to close their doors because of COVID-19 due to a lack of funding and traffic, which is extremely saddening to see. There are some local businesses that are working hard to keep their doors open, making sure we have everything we need in these times. We thank you for enduring this situation and staying committed to helping us. Your dedication and passion to keep your business running is admirable and inspires us all. 
Thank you, teachers. 
You've had to adjust your daily lives, stay up countless hours to learn how to use online resources to teach your students, and have had to endure so much stress to help students progress for their futures. All of your efforts and hard work are commendable and we are all so thankful for you. You are constantly working hard to keep these students afloat and finish the school year strong, and I'm personally inspired every day by your dedication and passion to do so. 
Thank you, police officers.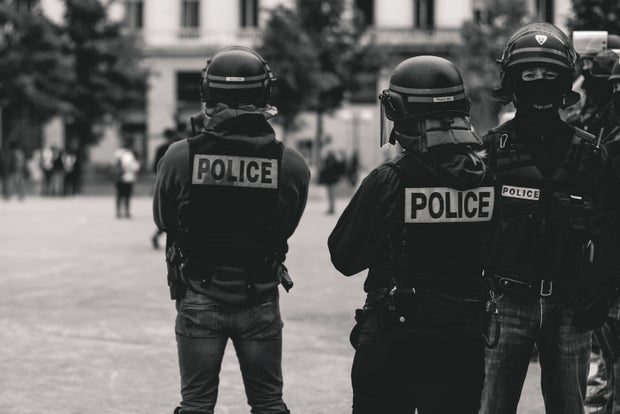 Unsplash
You're staying out and working hard to enforce the curfews set in place so that we are not exposed to this virus. It's because of you that we are successfully practicing social distancing and staying at home, protecting ourselves and those around us. You're exposing yourselves to the virus to ensure our safety every day, and we are all so grateful for you.   
All in all, there are so many people we should be grateful for and express our gratitude to. I urge you to reach out to people you're thankful for and say "thank you" to them. That simple gesture could change someone's day for the better and motivate them to keep going. In these stressful times, I urge you to be kind, respectful, and to stay safe. 
Thank you all.