After binge-watching Netflix's "Conversation with a Killer: The Ted Bundy Tapes," I was left feeling uneasy. Why was he able to get away with the killings of so many innocent girls, even after being caught twice? 
During the 1970s, there was a hysteria in the United States due to the apparent increase in crime and serial killers. Yet, the heinous crimes that Bundy committed were never seen before by authorities. At the time, the police force and the FBI were not properly equipped to handle a rampage killer. They didn't have the technology used today to find evidence nor did they think to communicate with other neighboring states that were dealing with the same type of missing girl cases. Bundy was mindful of the flaws in the investigation process as he was a law student interning for a police firm in Washington. He used his insider knowledge of the system to skillfully commit crimes without being detected.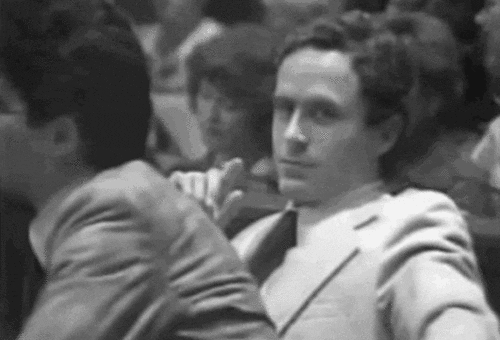 He used this same intelligence, charisma and allure to bait young girls. Bundy raped, murdered and committed necrophilia with over 30 girls, many of whose remains were never found. Out of all the women Bundy mutilated, only 5 were able to escape. One of them was Carol DaRonch, who escaped after being abducted at a mall in Utah. After Bundy was caught, she was able to identify him as the man that kidnapped her and eventually testified against him in court. However, many people did not believe she had the right guy. DaRonch stated that her neighbors and friends doubted her testimony against Bundy "just because he was a college student and… charming, good-looking, smart and it was frustrating."
Most people who personally knew Ted Bundy never had anything bad to say about him. He was known as a charismatic and outgoing man that frequently visited church. Bundy had a regular childhood with a loving mom who always thought of him as "the best son." Bundy knew that there was nothing in his background that would lead to him being a sociopath:
"I'm not an animal, and I'm not crazy and I'm not a split personality. That's all there is to it. People refuse to believe that. That's their problem. There's nothing in my background, I swear to God, and I know it: I've analyzed my own background and I know there's no doubt in my mind that there's nothing in my background, no one factor or collection of factors that would explain or would otherwise lead one to believe that I was capable of murder."
His attractive nature brought him much attention during his trials. Despite having unprecedented evidence against Bundy, people still did not believe he could have committed the crimes because "he just doesn't have the personality." The media romanticized a killer by creating films about him. His trial was streamed live for the nation to watch. Women filled these trials, in awe of Bundy and trying to pass him love notes. Bundy was fully aware of this charm that he portrayed to the world and he loved the attention. In his conversation with reporter Stephen Michaud, he says: 
"Which one are they gonna pick, the law student with no criminal background or are they going to go after the guy with the arrest record for robbery, or you know, the types? The real weirdos."   
This mass murderer was able to get away with his crimes not only because of the lack of technology and communication available in the '70s but because the public couldn't wrap their minds around the fact that a man like Ted Bundy could be responsible for so many slayings. People didn't realize that not all murderers look insane and only come out in the dark. Some of them are normal people. Some of them are among us.