Super Bowl LV took place Sunday, February 7, 2021, where the Tampa Bay Buccaneers emerged victorious against the Kansas City Chiefs with a score of 31-9. Following COVID restrictions and guidelines, this year's Super Bowl was unlike anything we've ever seen before. The stadium was only one-third full, and the remaining seats were occupied by cardboard cutouts of fans that were available for purchase ahead of time. However, what we're all still talking about was The Weeknd's performance.
Despite COVID restrictions, The Weeknd spared no expense for his performance at the Pepsi Super Bowl Halftime Show. Abel Tesfaye, better known as "The Weeknd," spent a reported $7 million of his own money to make sure his performance in Tampa Bay was one for the books (and that it was).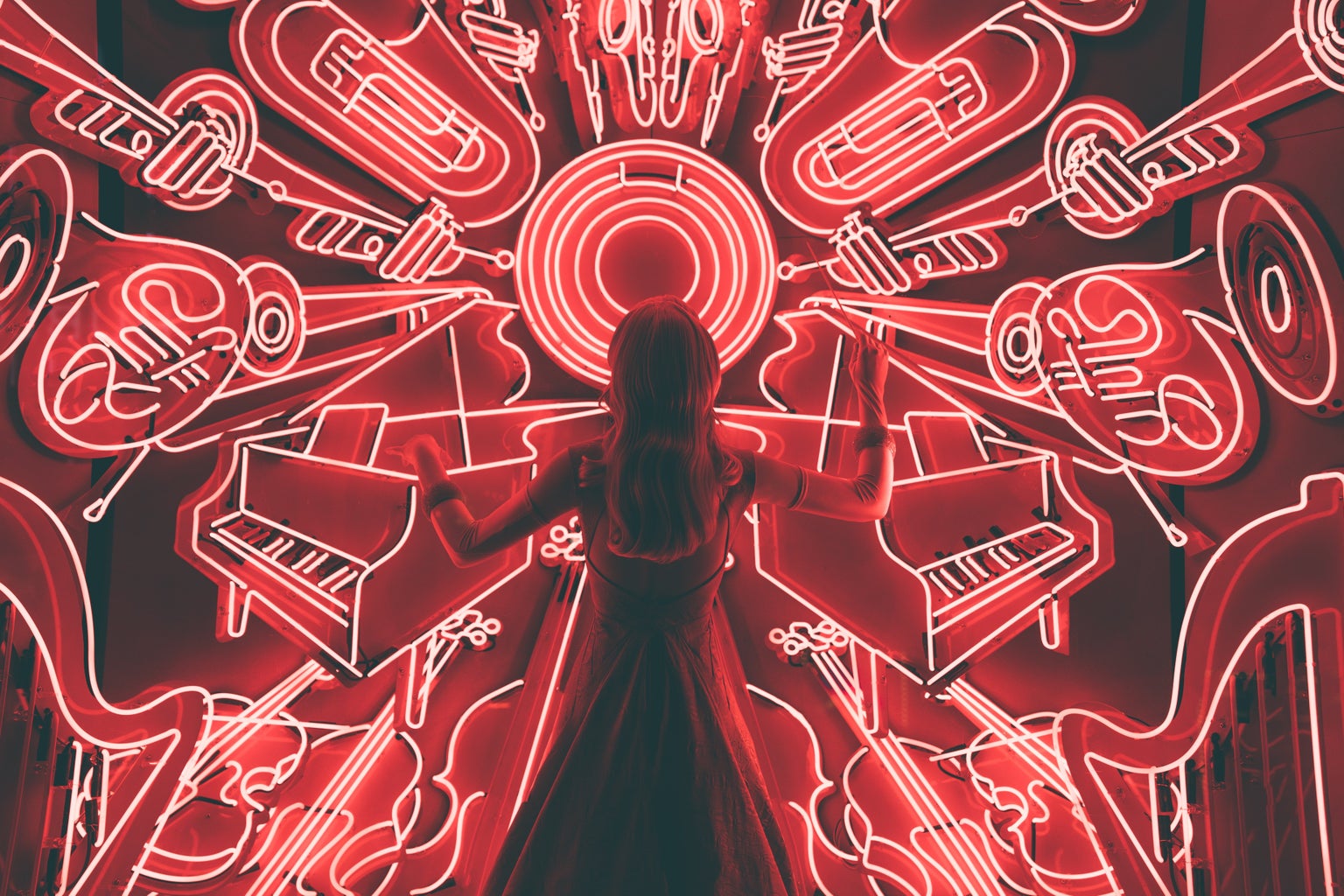 Tesfaye has spent his career creating the character we saw perform on Super Bowl Sunday. The Weeknd sported a bloodied face while wearing a red sequin blazer and black leather gloves, which became his staple in 2020. This version of the character has been a year in the making following the release of his album, After Hours, back in January 2020. Tesfaye was forced to cancel The After Hours Tour at the start of the pandemic but was able to bring his character to life at the halftime show. His Vegas-themed stage set the scene for his cynical character to spiral out of control, and as a viewer, we were all here for it. He was accompanied by a small army of other red coat and bandaged dancers who represented other versions of his character. As The Weeknd's performance ended, it felt as if it were the end of this era (or the start, since he's scheduled to hit the road once again for The After Hours Tour in 2022). He performed a medley of some of his greatest hits which included "Starboy," "House of Balloons" and "Blinding Lights," just to name a few. 
Whether you are a fan of The Weeknd or not, this performance surpassed viewers' expectations given the circumstances of the world we are currently living in. The 14-minute long production took us on a visual journey through his character's mind, and it was a wild one at that. From the stage to the props and dancers, everything we saw on TV was meticulously calculated by Tesfaye. This performance felt like art mimicking life with the chaos that has been this past year. The Weeknd embodied all the worst parts of 2020 in the best way possible.