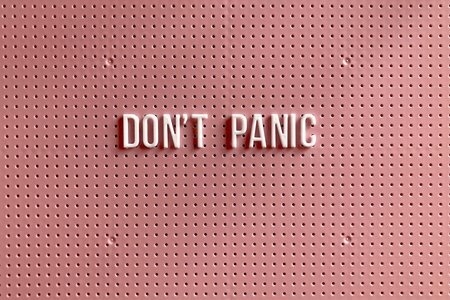 Social Distancing, but Make It Fun
The outbreak of COVID-19, or the Novel Coronavirus, has really uprooted everyone's routines. With every passing day, it becomes increasingly unadvisable to leave your home, and everyone is calling for the importance of social distancing.
Social distancing helps prevent the virus from spreading, keeps at-risk populations safe and stops hospitals from reaching their capacity to make this difficult time just even a bit more manageable for healthcare providers. Knowing its importance, we have no choice but to practice it, but it's understandable how staying at home all day can be boring and at times, depressing.
Many of us, especially those who struggle with mental health, use our routines to feel stability and get us through the day. The information available to us is constantly changing, causing stress and panic. If you're feeling overwhelmed in our current pandemic climate, and feeling so is completely understandable, take a moment to do something for yourself today and have some fun!
1.

Get video gaming, may I suggest Animal Crossing?

As I'm sure most of you have learned while browsing social media, Nintendo's newest release is Animal Crossing New Horizons, the perfect game to provide us with escapism we desperately need right now. Animal Crossing drops you on a deserted island where Tom Nook appoints you Resident Representative, giving you the authority to name, decorate and prosper the island. 

No Switch? No Problem!

If you don't own a Nintendo Switch, don't worry! Check out Steam for other affordable, and sometimes free games. If you're in the mood to live vicariously through someone who isn't locked inside, check out The Sims 4, currently on sale for $6 through Origin! 

2.

Make a playlist and go for a drive

So we can't go outside, but being inside your car isn't technically outdoors, right? Get together your favorite singing in the shower songs and give them a night out on the town. Going for a drive always helps me relieve stress and hosting my own personal concert always lifts my spirit. Roll your windows down at your own risk...kidding! I'm just kidding!

3.

Turn binge-watching into a (digital) group activity

I didn't realize how much I took for granted watching TV with all my roommates until we all packed our bags and couldn't do it anymore! Luckily, Kast allows you to stream your screen with friends and watch anything together — Netflix, Hulu, YouTube, anything! You can even allow access to your webcams and microphones or just stick to typing in the chat.

Not sure what to watch? Here are some of my favorite shows from each streaming platform:

Hulu — Little Fires Everywhere (Drama); Dave (Comedy); Love Island UK (Reality)

Netflix — Chilling Adventures of Sabrina (Supernatural/Drama); The Circle (Social Experiment/Reality); The End of The F***ing World (Dark Comedy/Drama)

Amazon Prime — The Boys (Deconstruction/SuperHeroes); Hunters (Historical Fiction/Thriller) 

Disney + — HSM: The Musical The Series (Teen Drama/Comedy)

HBO: Big Little Lies (Drama/Mystery); Game of Thrones (Drama/Fantasy) 

This is your opportunity to start a new hobby. Earlier this year, I picked up embroidery and now I have plenty of time to hone the skill. Pick your DIY poison, whether that's painting, macrame, crochet, whatever! Check out Pinterest or YouTube and make something to decorate your space… since you're gonna be in it quite often now. 

While we're on the topic of learning something new, and creativity, if you've always wanted to take a class on any artistic skill, here's your chance! Brit + Co is offering a variety of classes online until March 31! You can tackle anything from cake decorating, calligraphy or simply a digital illustration. You'll want to move quickly though, your free class will only be available to you while the promotion is running. 

Choose your desired class and use code SELFCARE at checkout.

6.

Get organized — start a bullet journal

To help adjust to your new routine, or prepare to get back to your old one, create a bullet journal! Bullet journals, or BuJo for short, are incredibly customizable planners, meal tracks, diaries or anything else you'd like them to be. You can design yours with plenty of doodles and stickers, or stick to an incredibly minimalistic theme. The choice is yours and the possibilities are endless!

7.

Game night with your quarantine partners

Whether you're currently trapped indoors with your family or roommates, it's the perfect time to break out the board games. If you're a fan of word games, I highly recommend Chameleon, Scattergories or Taboo. If you're in the mood for something funny, there's always the classic Cards Against Humanity or Funemployed. I strongly advise against playing Monopoly because it's going to be awkward when everyone in quarantine no longer gets along.

8.

At home work out — down dog

Going to the gym is a great habit that's already difficult enough to manage on its own, and currently, gyms across the world are closed to promote the safety of employees and customers alike. That doesn't mean you have to skip your gym day though! Luckily, the Down Dog apps are offering their premium features for free to everyone until April 1, while students and teachers will have access until July 1. Grab your yoga mat and download one of their apps — Down Dog, Yoga for Beginners, HIIT, Barre and 7-Minute Workout.

9.

Read while supporting local bookstores

Finally, do something classic and read a book, but take a step further and help out an independent bookstore with your purchase. In times of social distancing, it's local businesses who hurt the most — but you don't have to leave your home to support them! Apps like Kobo and Libro.fm let you purchase your ebooks and audiobooks from an independent bookstore of your choosing. Libro.fm is currently running a promotion where you'll receive two audiobooks for the price of one, $14.99!
There you go! Nine fun activities you can enjoy from the comfort — and safety — of your own home! We will get through this, and we will be successful and happy doing so, even if it takes time to adjust. I'm wishing you and your family a healthy and safe year. Go team #SocialDistancing!