Soccer's Most Important Day: El Clásico
It all started on May 13, 1902: Madrid FC (later renamed Real Madrid) versus FC Barcelona. This was the first face-off between these two teams. No one would've expected that years later they would be the most famous rivals in fútbol history.
The first match was a celebration for crowning Alfonso XIII. At the time, Madrid was a newborn team, and they only played a handful of friendly matches with New FC who was also from the area, while Barça played for two years and was familiar with competitive matches due to their playing in the Copa Macaya. This match was an everyday match for the Catalanes, and they were waiting for the final match between Barça and Athletic de Bilbao, who at the time was naming itself the best team in Spain.
And so the teams came out, Real Madrid sporting its classic look with the signature white striped shirt and Barcelona their usual red and blue striped jersey. As soon as the clock struck 11 a.m., the game began. Barcelona thought this game was nothing but an easy competition, but they were sadly mistaken.
As soon as the match started they slowly realized they underestimated Madrid and how good they actually were. Arthur Johnson was the man of the match. scoring the first-ever goal in El Clásico for Madrid, later on becoming Madrid's coach. After the first El Clásico, tensions rose. Though Madrid was a fairly good team Barcelona did beat them, but this is not the last they would be seeing of each other.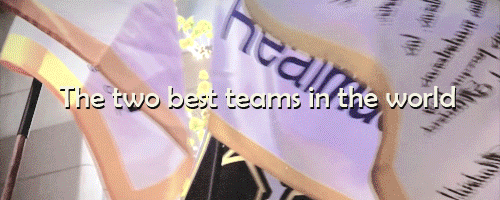 Barcelona and Madrid are polar opposites of each other, not just in soccer but in nations altogether. The fans of each team are very dedicated. Many fans have become an important part of this match due to the fact that they go all out for these games. Throughout the years, the rivalry has intensified due to unsportsmanlike behavior from both teams.
According to Phil Ball, "They hate each other with an intensity that can truly shock the outsider." In the match on February 6, we expected to see a fierce game with new recruits on both teams due to players being brought for their performance during the World Cup. For the Real Madrid goalie Thibaut Courtois, it's his first Clásico. Barcelona's loans have ended so there is said to be many El Clásico veterans.
The whistle was blown and the match started, and you could feel the energy in the Camp Nou (Barcelona's turf). Messi was not starting which was a disadvantage for Barça, which led to their plays not being executed. Vinicius Jr was put in for Real Madrid instead of the usual, Gareth Bale. At the sixth minute, Lucas Vazquez made an incredible goal scoring on Barcelona.
The score was 1-0, making Barça a bit more frantic and nervous, and their plays were very messy for the first half. Keylor Navas, the goalie for Madrid, has stopped Barças various attempts. He seemed to be on his A-game, proving himself worthy of his place. Malcolm seemed to be Barças only offense.
In the middle of the second half, a play was made by Barça, as Navas leave left goal and helped get a goal. Real Madrid and Barcelona were both frantically trying to make a goal. Crucial players were put in, like Messi and Bale, raising the stakes. The final score was 1-1 settling the teams with a tie and the first leg of as the Copa Del Rey semi-finals was over. Now both teams are traveling with Madrid taking on Atlético de Madrid and Barça playing Athletic de Bilbao.