The Return of Harry Styles
Harry Styles debuted his first solo album on May 12, 2017, and toured until July 14, 2018. Since then, he took a break and had fans (like myself) antsy for his return. Everyone spent months speculating when new music would release, if the tour would be in a few months or in a few years and some wondered if he would even come back at all.
Styles used to be pretty inactive on social media, so whenever he would come on, it was a treat. His most recent projects before music included being on the cover of the September issue of Rolling Stone as well as having his own issue for The Face. The articles weren't centered around upcoming projects, but fans assumed this was hinting towards music in the near future. And so, on Oct. 5, 2019, the return of Harry Styles began.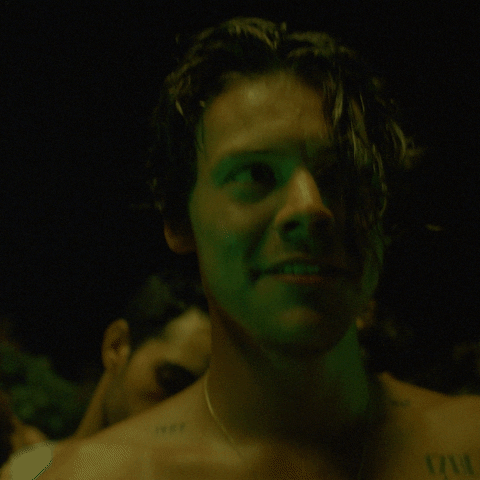 Oct. 5, 2019 
Harry Styles delivers a cryptic tweet with the single word "Do." This sent fans in a craze, since it was out of the ordinary compared to what he usually posted. Speculations for new music had already started, and "DO WHAT" was trending internationally on Twitter by the end of the night. 
Oct. 9, 2019 
A fan spotted a poster in Marrickville, Australia that read "DO YOU KNOW WHO YOU ARE?" Fans knew these posters were related to Styles since they were promoted by his label, Columbia Records, and had the letters "TPWK," which stands for "Treat People with Kindness," at the bottom— a slogan he has been promoting since his first album. The posters were spotted all over the world by fans in Los Angeles, New York, London and even Tokyo.  
Oct. 10, 2019 
Styles replied to a fan for the first time in months on world mental health day, and soon after released a name generator website that allowed fans to input their names for a positive message. This website was further promoting the new slogan "Do you know who you are?" leaving fans to try and figure out what it meant. Later this day, Styles posted on his Instagram story for the first time (besides that one accident, IYKYK) promoting the same "Do you know who you are?" artwork that had been circulating since the posters. 
The moment everyone lost their sh*t (sorry mom!). At around 7 p.m., Harry was found on the cover for the "New Music Friday" playlist on Spotify, as well as the "NY Pop," "Noussa" and "Top Hits South Africa" playlists. This is when fans knew there would be music very, very soon, because Spotify was a legitimate source. This was also the moment I knew I couldn't eat, sleep or move from my phone because with my luck, I would miss the release. Because of different time zones, fans kept expecting the music any second and the internet started going crazy. 
Finally, at 11 p.m., Styles tweeted a picture that seemed to be a part of a music video. Earlier this year, pictures were released of Harry in this outfit that seemed to be on set for a project, so fans were connecting the dots.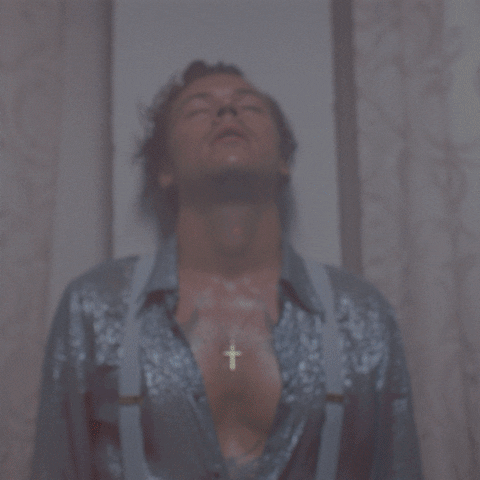 Around the same time, the "Harry Styles Vevo" channel on YouTube posted a video that was going to premiere at midnight. The title started out as "Harry Styles --" but was soon changed to "Harry Styles Lights Up." This is when all the promotion began; he tweeted a photo of the single "Lights Up," posted links on his website to pre-save the music and changed his Instagram, Twitter and website layouts to match the aesthetic of his new "era" of music.  
Oct. 11, 2019  
The single "Lights Up" came out at midnight on Oct. 11, 2019, along with the music video. In the first 24 hours of Styles' debut single "Sign of the Times," on April 7, 2017, it got 4.7 million views. "Lights Up" got nearly double in its first 24 hours at 8 million views, and as of Oct. 16, the video had 20 million views. New merch was released soon after the song came out, including shirts with the lyrics from the song, as well as a vinyl of the single on side A, and "Do You Know Who You Are? Locked Groove" on side B.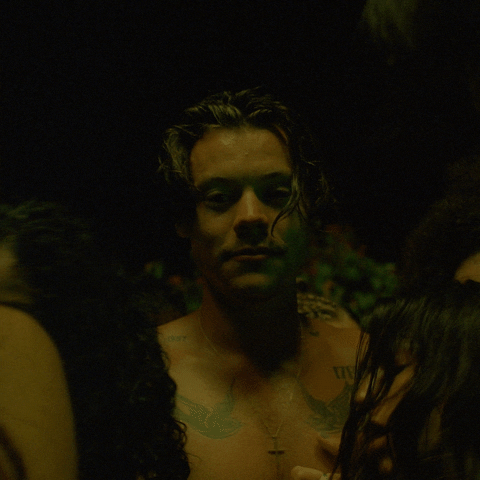 The next morning, not even 12 hours after its debut, "Lights Up" was #1 in 29 different countries. It received incredible reviews from The Guardian, Pitchfork, Vulture, NME, and a very interesting review of the song from a person on shrooms courtesy of The Cut.  
I've had "Lights Up" on repeat since the day it came out; maybe I'm a little biased, but I genuinely believe it's my favorite song of all time. I will shamelessly announce I played it 116 times in the first five days of its release. It has a completely different sound than anyone was expecting but in the best way possible. The music video is also beautiful, and I can truly see Styles much happier in the way he is expressing himself through his art with this video.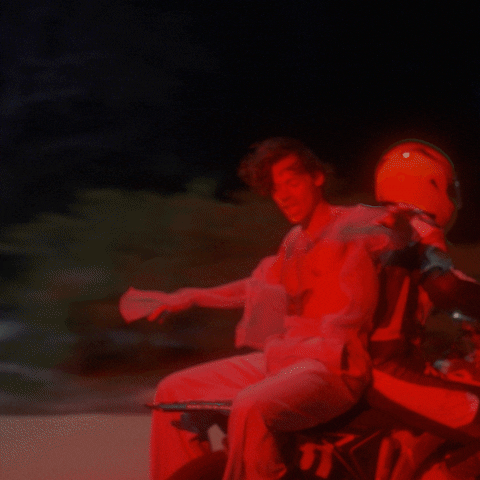 Harry Styles is back. He's been my all-time favorite artist since day one of One Direction, making me a fan for over nine years. This single and music video alone have made me beyond excited for what's to come, since he transitioned so deeply from his first era of music to this one. I'm proud to be a fan of such an empowering, kind-hearted and eclectic artist, and can't wait for what's to come.