The Real Reasons Why the Olsen Twins Aren't Returning to Fuller House
With the premiere of "Fuller House" coming to Netflix, it's already been announced that Michelle Tanner won't be joining the gang. Although this really stinks not to have the youngest of the girls back in the Tanner house, D.J., Stephanie, Kimmy Gibbler and Aunt Becky will be back! (Oh and of course Uncle Joey, Danny and heartthrob Uncle Jesse, have merrrcyyyy.) The Olsen twins were invited to come back to the series, but they declined and are up to other exciting things. Here's the real reasons why Mary-Kate and Ashley aren't returning for the revival of Full House:
They're still on an epic search to find just the right billboard for their single dad. It's taken them 18 years, but this is serious business. They've searched all of California, but still no luck. Unfortunately, their dad is still single and this issue really needs to be advertised through a personal ad. But not just any billboard—it needs to be one that's "cool to the max!" The advertisement has to find him his ultimate dream date and make him look like a hunkasorous. They're too busy sneaking out late at night to film for Fuller House, they really don't want to get caught again.
Not only are they professional painters and advertisers, they're also still solving mysteries. They can't film Fuller House when they have to SOLVE ANY CRIME BY DINNER TIME! They're still continuing the "Adventures of Mary-Kate and Ashley" which takes serious time commitment. You have to give them some credit for their dedication and loyalty to the community though. They've already saved SeaWorld, the U.S. Space Camp, a hotel in Hawaii and so much more. There's no telling what crimes they'll solve next! (They are also still rockin' the fedoras and lab coats, so have no fear!)
You got it, dude! They won't be back on Fuller House because they actually became a part of Jesse and the Rippers, WHO KNEW! They loved singing "Doh Wah Diddy Diddy Dum Diddy Doo" so much as kids, they decided to take their professional singing career further. Their label company told them they couldn't look back. The Olsen twins are now touring with the Beach Boys (after they made a HUGE comeback) and won't be able to film Fuller House because that's so below their newfound rock star life.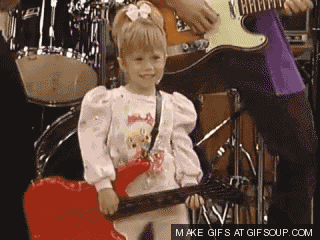 They had to take a hiatus from acting and go back to the Wild West. Evil Bart recovered from his injuries from the last movie when they went white water rafting, and wants to sell their godmother's ranch again. They thought they got rid of him 22 years ago but dang, he's still kickin' and is out to get revenge! More adventures are up their sleeves for these cowgirls. Unless Fuller House is going to be at the dude ranch, they won't have time to travel to San Fran.
Mary-Kate convinced Ashley to audition for "The Challenge" again. They're still #TeamMayan but this time around they said they're going to work together better! Instead of winning college scholarships, they're hoping to win as much money as they'd make if they came back to Fuller House. They just want to indulge themselves in as many secretive relationships as they can on the show, and they know precious Michelle Tanner can't do that! OK let's be real, they don't care about Fuller House because they're on a Holiday In The Sun. Megan Fox has nothing on them now that they've matured. They needed a break from their fabulous life of *not* acting anymore to take a vaca! "What's that sound?" "That's the sound of the beach calling our name!" They're hoping there will be no smugglers while in Atlantis again, but they're willing to give it another shot! *Cue Island In The Sun music*
As much as we all wish those were all true AND they'd be back with the all-American Full House fam, who knows why the Olsen twins aren't returning. The plus side is, Michelle will still be mentioned in the show, and the cast seems welcoming if Mary-Kate and Ashley decide to change their mind! I hope these throwbacks made you the excited 90's kid you are, because Fuller House is coming soon! (And I know you want to put on overalls and Keds and pretend you're 10 again!)