My Thought Process While Watching 'The Nightmare Before Christmas'
It's spooky season, which means that everyone is making a list of all the Halloween movies that they need to watch. Iconic movies, like Hocus Pocus, Coraline and Beetlejuice, are the ones that we snuggle up to every time this holiday comes around. But, the one movie that people look forward to the most is The Nightmare Before Christmas. 
I've seen pictures of this movie on every social media platform that I use. Jack Skellington and Sally have become a staple of the Halloween spirit, but I've never watched the movie to understand what the hype is all about. This Halloween, I decided to finally sit down, with some chocolate in hand, and watch this beloved movie. 
Here is my honest thought process while watching The Nightmare Before Christmas.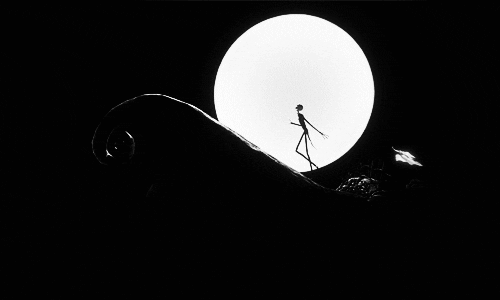 Now I understand why everyone loves the song "This Is Halloween." It's pretty catchy.

Can I live in this town of Halloween? It's creepy and I love it. 

Jack Skellington wears a dope suit. Hillary Clinton could never compare to this legend. 

I feel the same way Jack — I wish I could experience something exciting. Or just have people not talk to me for a while…Halloween just ended and the mayor is already wanting to talk about next year. 

Sally is a character I relate to on a spiritual level. She's just a woman trying to find her own way, especially without a man telling her what to do.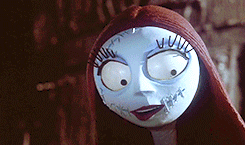 Speaking of the weird scientist man, why does he think he can control Sally? Yes, you made her but she can think for herself! 
Christmas Town kind of reminds me of the Dr. Seuss land in Islands of Adventure. Does everyone think that? 
Can Jack realize that Sally is the one for him? Or am I too invested in this relationship between these two characters? 
My anxiety is going through the roof because how can Jack think that he can be Santa Claus and do Christmas? The world doesn't work that way! 
Zero is an adorable dog, even though he's a ghost. 
The reactions of everyone getting their Christmas presents from Jack is priceless. Absolutely priceless. 
Sally is one bad-ass character. She is willing to put her life in jeopardy to help someone she cares about, even if that means being strapped and almost thrown into a fire with Santa Claus. 
Wait… that's it? Christmas is saved and Sally and Jack get together in the end? GIVE ME MORE.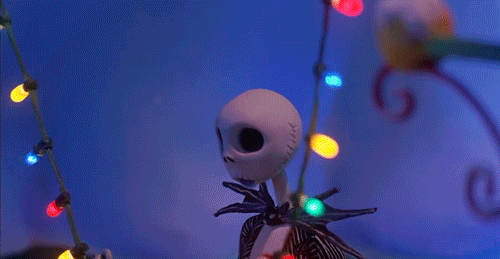 It's taken me 21 years to watch The Nightmare Before Christmas, but the waiting was worth it. I should've watched this movie way before 2019, but just like songs from the '80s, this story never goes out of style. Now my next mission before Halloween is to find a Jack Skellington costume and sing all the songs.