Meet Renee Kiffin, a 24-year-old UCF alumna, graphic designer and photo editor. Her self-made businesses stemmed from her passion for art and photography. Kiffin studied Web Design at UCF and graduated in fall 2019, but she created her jewelry line, Coil & Connect, in 2014. Through her business, she applied her extensive knowledge of web design and graphic design and, of course, her love for DIY.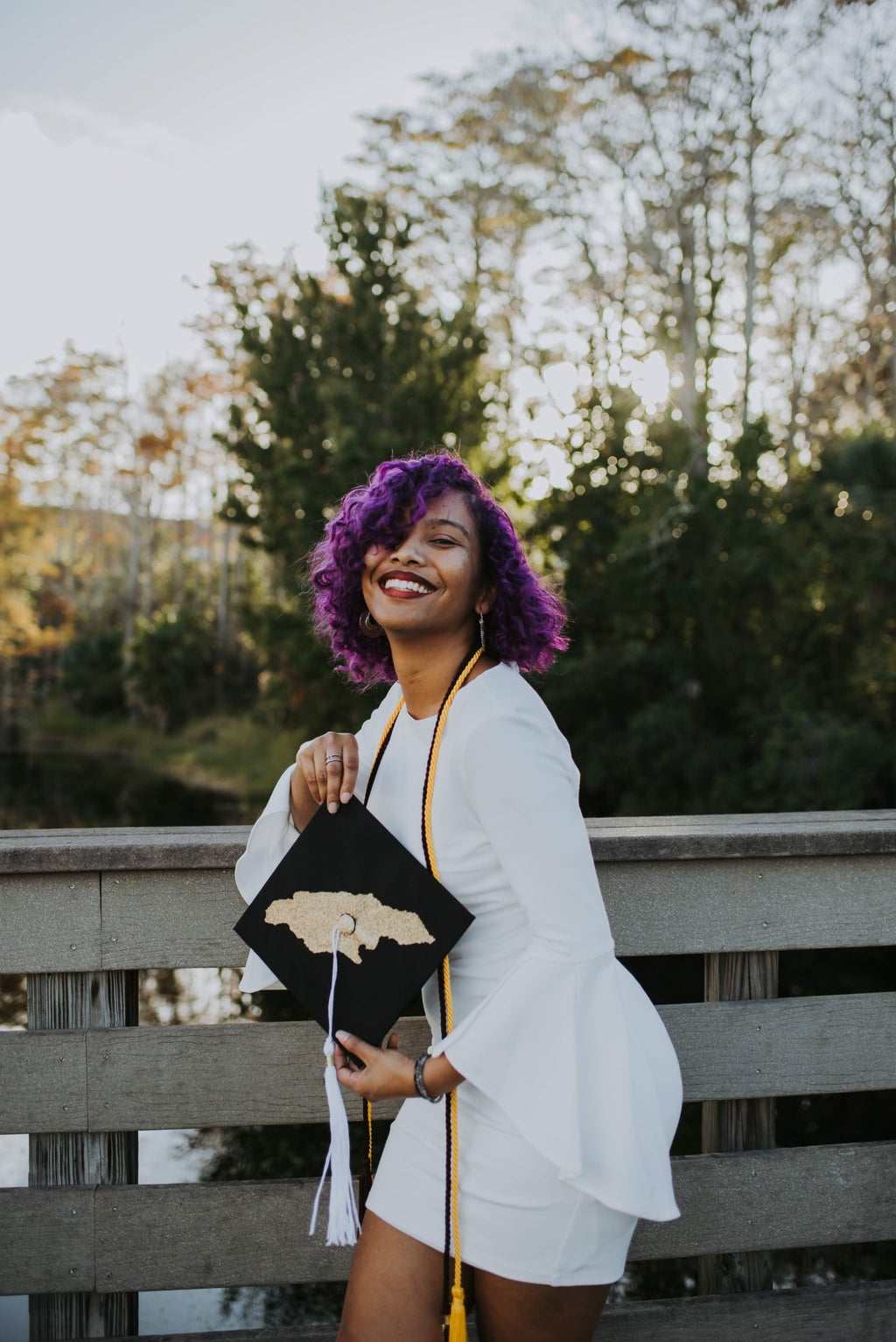 Her Campus at UCF: So, you've made a business out of your passion for photography. When did you first discover your love for taking photos?
Renee Kiffin: I might have been in the 6th grade at the time. My dad had a Kodak (Z740 Zoom) point and shoot that he let me borrow for a road trip from Florida to Texas. I had no idea what I was doing and managed to collect thousands of photos from that trip. When we got back to Jamaica, I continued but tried to take more purposeful shots instead of holding down the shutter button. My parents often made jokes that I took pictures of everything, including ants. People might have thought they were exaggerating, but it was true. I had a lot of insect and flower photos back then and still do.
HCUCF: Tell us a little about your background. Where are you from? Does it play into your artwork in any way?
RK: I'm from Jamaica and moved to South Florida right after finishing high school. I think there is a little bit of nostalgia that's reflected in my macro photography. A lot of my favorite photographs are of nature or includes some element of nature with candid expressions.
HCUCF: Let's talk about your jewelry line, Coil & Connect. Did you always see yourself having a jewelry business, or did this suddenly happen one day? Why jewelry?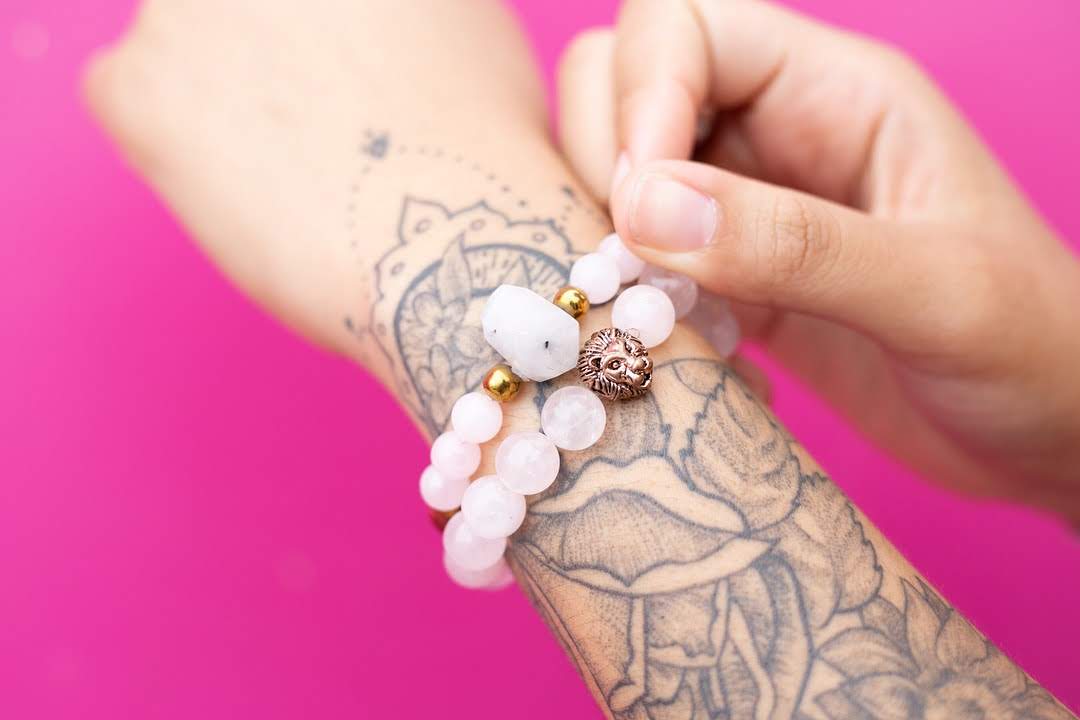 RK: I have been making jewelry since, I would say, I was eight years old. It's been a long-time hobby and something I remember doing when I spent time at my grandmother's house in the summer. My mother always encouraged my crafting, and in the 6th grade I made jewelry for her co-workers to match their uniforms. That business venture paused for a while since I had started high school and then migrated. I would make gifts for friends but didn't pick up the business aspect until graduating with my associates. My jewelry business started out as one of my personal craft projects. I incorporated my cool new web design and graphic design skills, and love for DIY. I printed and designed my own business cards using cardstock with my home printer. As the years progressed I refined my product photography, jewelry supplies and website and different techniques I learned along the way.
Jewelry is a very forgiving craft, and I think it leaves less room for interpretation. If I don't like a design, I could always redo it and reuse the beads. It brought more satisfaction in creating beaded pieces than drawings and paintings, since those were skills I always felt I could always improve and that my work wasn't perfect enough.
HCUCF: Not only do you run your own businesses, but you also dabble in graphic design. When did you start with graphic design and do you find this helpful for marketing and branding purposes?
RK: I started Graphic Design at Broward College, before transferring to UCF. It has become an everyday skill that I use for almost everything, from business to personal tasks. Graphic Design allowed me to take my time in refining the vision of my brand at my own pace over the last three to five years. 
HCUCF: Social media has made a tremendous impact on small businesses all over the world. Coil & Connect has generated just over 5,000 followers on Instagram while your photography profile just passed 400. In what ways has social media helped or hurt your business practices?
This year, I have taken a back seat on Coil & Connect. I think I have been doing a lot to try to increase traffic on my page for the last few years, but with the increase in the use of social media also increases competition. My followers have since slowed down and with the rise and fall of trends, fast fashion and the evolution of retail and eCommerce, I also think it has somewhat affected my online sales. Instagram's evolving policies and algorithms have also been a task to keep up with and ways to navigate around that have become more challenging over the years as a one-woman show. There are pros and cons of the platform and its partners that I believe have affected me.
This year I have switched my focus to my photography page, with the realization that keeping inventory and attending my monthly pop-ups for Coil & Connect has become exhausting. I'm hoping it will evolve into something else as I figure out my next move for Coil & Connect in 2020. I've branched out to selling larger crystals and minerals for now, as I take a break from creating new jewelry designs and regular monthly pop-ups.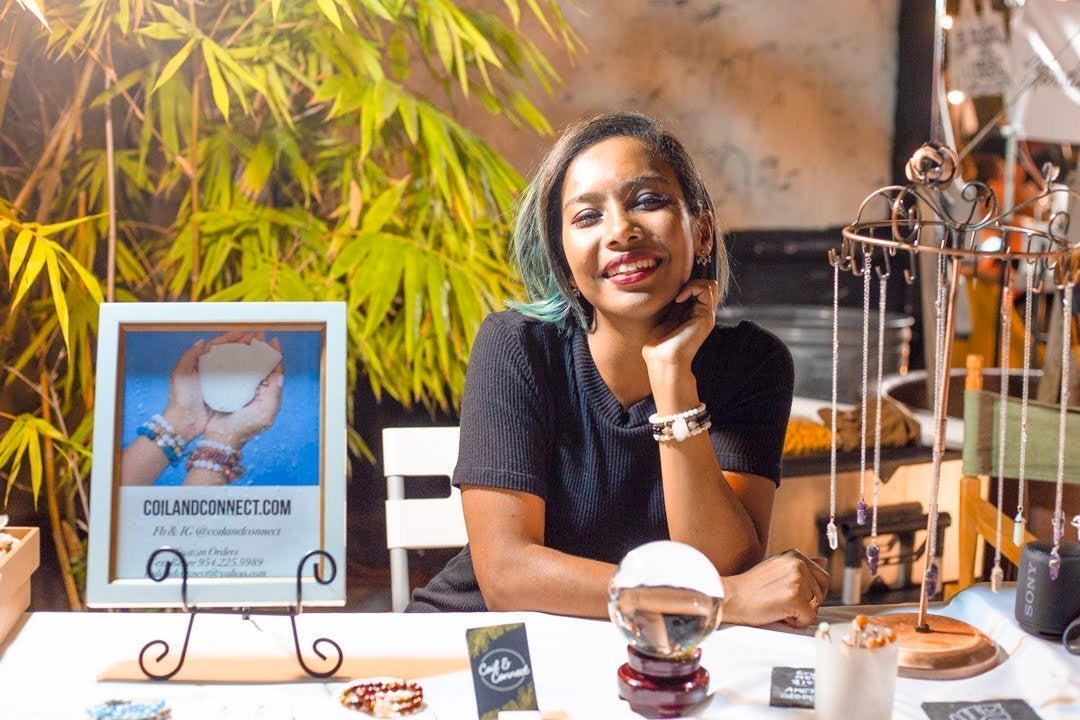 HCUCF: What do you hope people get out of your work? Do you hope they take away any messages from your art?
RK: I hope people appreciate the hard work, attention to detail and research that I put into the pieces I create. This goes for jewelry, photography and design. I moved here with absolutely none of my art supplies and somehow accumulated more supplies and equipment than I ever dreamed of to make and create things.
HCUCF: Where do you see yourself in 5–10 years? Are there any significant post-grad plans that you want to see come to life?
RK: I haven't thought that far ahead but I have goals I'd like to accomplish by then. In five years I hope to have figured out how to make a steady stream of income from at least one of my creative projects (or give in to a corporate lifestyle if these creative dreams don't work out). In ten years, maybe I'll have all these school loans paid off and live in a decent home somewhere in South Florida, where I have the beach within a 30-minute drive and close proximity to an art district.
If you want to keep up with Renee, be sure to follow her on Instagram!
Photography: @reneekiffin
Jewelry:  @coilandconnect
Crystals: @holographiccrystals