Meet Fabron Alexis, a UCF senior majoring in entertainment management. After graduation, he plans to pursue a job as an A & R representative for music artists, keep dancing and continue with other passions. Fabron went viral after posting a dance challenge to Beyonce's song "Before I Let Go." When Beyonce reposted his video, it opened up many doors for him. His love for dance even landed him a spot on the Super Bowl field dancing with The Weeknd. Fabron has inspired many people with his passion for dance. In our interview with him, Fabron talked more about his dance journey.
Her Campus at UCF: How long have you been dancing?
Fabron Alexis: I've been dancing since middle school, I'd say. I didn't take it too seriously until about high school, but I was always a dancer in middle school. In middle school, whenever music came on, I was always dancing. I did start to train towards the end of middle school and early high school. I started to train in ballet, modern, jazz, tap, you name it. It's been stuck with me ever since. I predominantly do hip hop. That's my forte!
HCUCF: What does dance mean to you, and how has it shaped you into the person you are now?
FA: It's given me a lot of confidence ― I will say that. It's helped me become the mature person I am today. I feel like I have an advantage as a dancer because I'm able to be myself, 100%.  That's something not a lot of people have the opportunity to do. I'm able to express myself through dance. The dance community itself is open and we're so free, and we just love on each other.
HCUCF: What's your favorite dance memory?
FA: My favorite dance memory has to be the Super Bowl. That was just monumental in itself. It was a really big opportunity for me.
HCUCF: Describe the moment when you found out you'd been chosen to dance with The Weeknd at the Super Bowl LV.
FA: I didn't think it was real at first. It was a friend of mine, Marcus Borders, who connected me to the casting director. When you get things that seem too good to be true, it just doesn't seem accurate. Once it got closer to the event and we were sent the choreography, that's when it started to hit. That's when I started to freak out. Millions of people watch the Super Bowl, so I was super excited.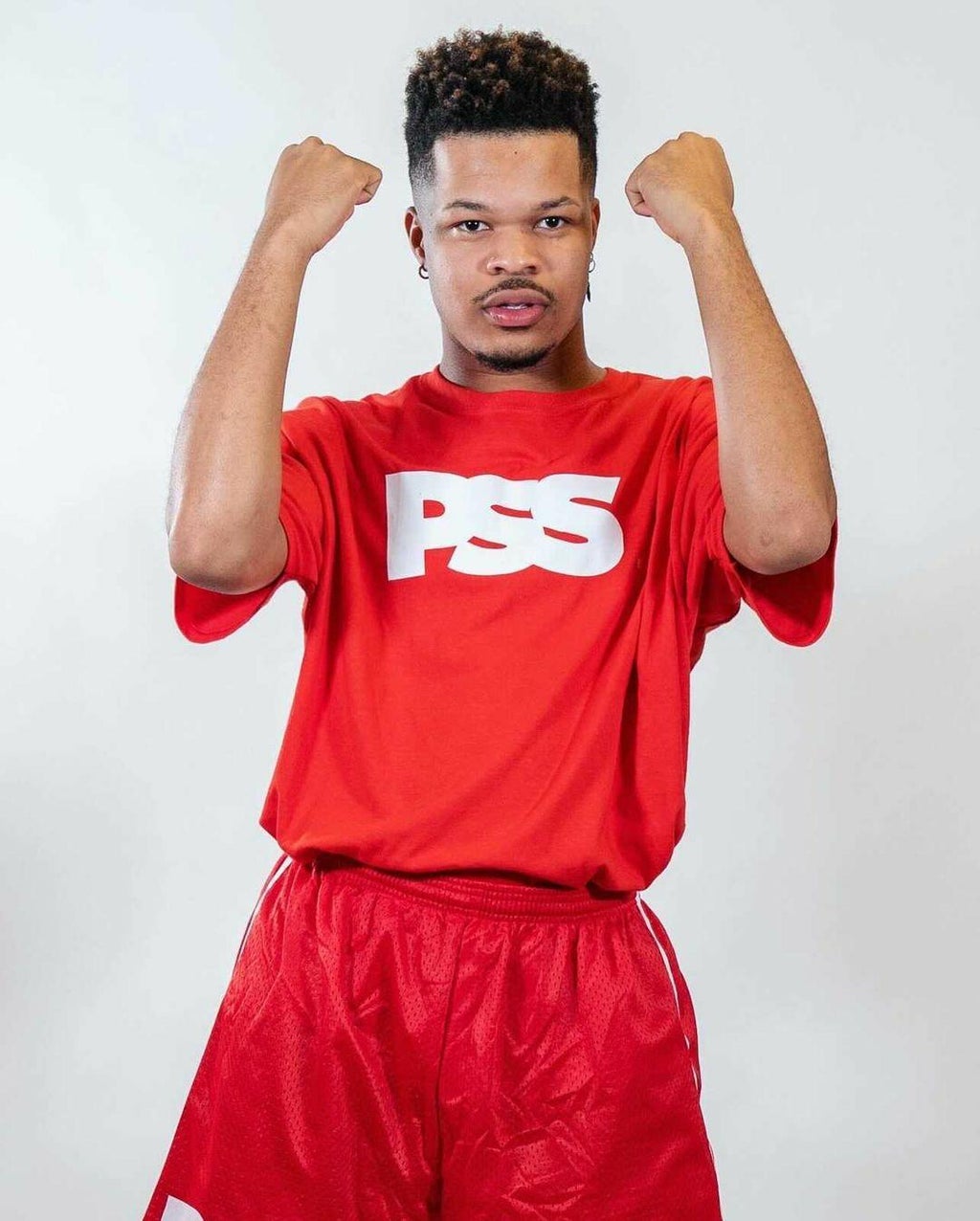 HCUCF: What was your favorite part of performing at the Super Bowl LV or the process leading up to it?
FA: My dancer brain was super stoked to be there. I was surrounded by really talented dancers from Los Angeles. This was all of our dreams. We dream of dancing with an artist. My entertainment management brain was fascinated with the process of it all. It's crazy to see how many parts there are to the Super Bowl, and how every single person works as a team to make it a whole.
HCUCF: Describe the moment you first met The Weeknd.
FA: I didn't meet him individually, but we all met him as a whole because we had to rehearse with him. He's a super cool guy and thanked us for all the hard work that we were doing. He said that we were killing it and that he was feeding off of our energy. He was definitely hands-on and thanked us for all the hard work that we did.
HCUCF: Were you nervous leading up to the performance?
FA: Not really. I was ready to perform and kill it. I knew millions of people would be watching, but that didn't scare me because I felt like I was born to do this and the adrenaline just added to it.
HCUCF: Where do you hope to take your dance career?
FA: I hope to continue to get booked. I'm trying to elevate myself when it comes to dance. I plan on taking the next step in a couple of days to get signed to an agency, put myself out there more, and attend more auditions. I plan on using all that I've learned within being a part of a big production like this to inspire those who feel like they can't do what I just did.
I've been in their shoes, in a position where I felt like the end of the tunnel was so far away. In reality, it's all about your mindset. You just have to go for it. Ask questions, takes risks, and do you.
HCUCF: When you dance, what do you want people to see?
FA: The passion and the heart that I put behind it. I've trained for many years, so I just want them to see the fun in it all. Just vibe, just dance. Nobody's really judging you, and if they are, you're not surrounded by the right people. Dance is such a free expression of art. Dance is what you make it.
If you want to keep up with Fabron, be sure to follow him on Instagram (@imfabron)!