A Love Letter to the find your joy irl Tour Man
Dear joy Tour Man,
When you first arrived at Memory Mall, I can't say I noticed you. The maze was truly what attracted my eye first (#findyourjoy). I found myself lured into the maze—I really needed joy that day. Little did I know we'd been running into you and that's where I found mine.
You were propped up on that ladder, ensuring the majestic visuals would stay intact. Though you are attractive, I wasn't focused on you yet.
Fast-forward to the blazing heat of the maze, the pool noodles turning everyone what seemed to be hues of orange and pink, and you caught my attention. You may have asked how everything was going, you may have been asking about the shimmering tinsel... I was too caught off guard to answer any question. This was the first time I could notice you: the joy Tour Man.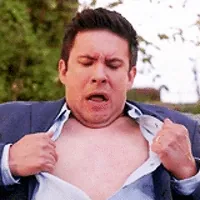 Following through on my duties, I paid no mind to you. That initial attraction surpassed me quickly. Suddenly, I was showered with comments about how attractive you were. Each girl, man or no man, was thirsting for you (#wewereallydehydrated). It seemed as though there was a silent agreement that everyone had a crush on you. 
I didn't know what to do anymore. The tour was more important than eyeballing you as you helped us out. These girls were so focused during the dead periods on your whereabouts. You made us all wary of where you'd be. 
Everyone wanted an interaction with you. Whether it was a look, a smile or a small conversation. Amongst many, some of us were lucky. I recall one of our interactions during the day. My job was to check people in with the iPads. You wandered over to check in on them—were they dying or could they survive? When you came to check the one I was holding, your fingertips grazed mine underneath the iPad. I saw the reaction of the girls standing behind you. They knew I won this round.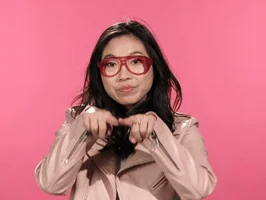 In the end, we all got a photo as our lasting memory. Two of us were lucky enough to stand beside you before you left and feel your arm encapsulate us. While most girls probably fawned over you, I would say our chapter was the luckiest. 
Thank you for serving us well. Without you, our pool noodles would have collapsed. Our tinsel would have jammed in the crevices of the maze. The mirrors would have been dirtier than one could believe.
Thank you Carter,
Her Campus at UCF 
P.S. Will you take me out on a date?