"Be comforted dear soul! There will always be light behind the clouds."
The above quote is a good mantra I've kept in mind throughout this rough year of social prejudice, quarantining, racist pride and an iffy election. And it just so happens to be a plus that it comes from my favorite novel ever written.
An avid reader of what many consider to be "classics," Little Women by Louisa May Alcott has always been a favorite of mine, ever since I first read it in seventh grade. Of course, then, as an angsty 13-year-old, I didn't understand all that the novel had to offer, and I especially didn't understand its significance in the context of the time period that it was written. 
A beautifully written story based on Alcott's own life, Little Women follows the adventures and mischief of the four March sisters as they grow up and find out that life has much to offer them. A novel originally published in 1868 at the end of the U.S. Civil War and the beginning of the Fourteenth Amendment being added to the Constitution (which states that all persons who are born or naturalized in the U.S. — including former slaves — are guaranteed citizenship, and everyone is entitled to due process of law), it's quite a piece on early feminism as much as it's a sweet, easy, coming-of-age story for the reader to fully immerse themselves in. 
Upon re-reading it during my own blossoming adulthood, the full scope of what I was reading had hit me. While it was still a fun story to engage with, it started to have more depth. Realizing the societal norms regarding women during that time and the need for them to marry into inheritance to secure their own economic prospects, the story of the four girls who are transitioning into maturity and womanhood suddenly began to have a full impact on my mind.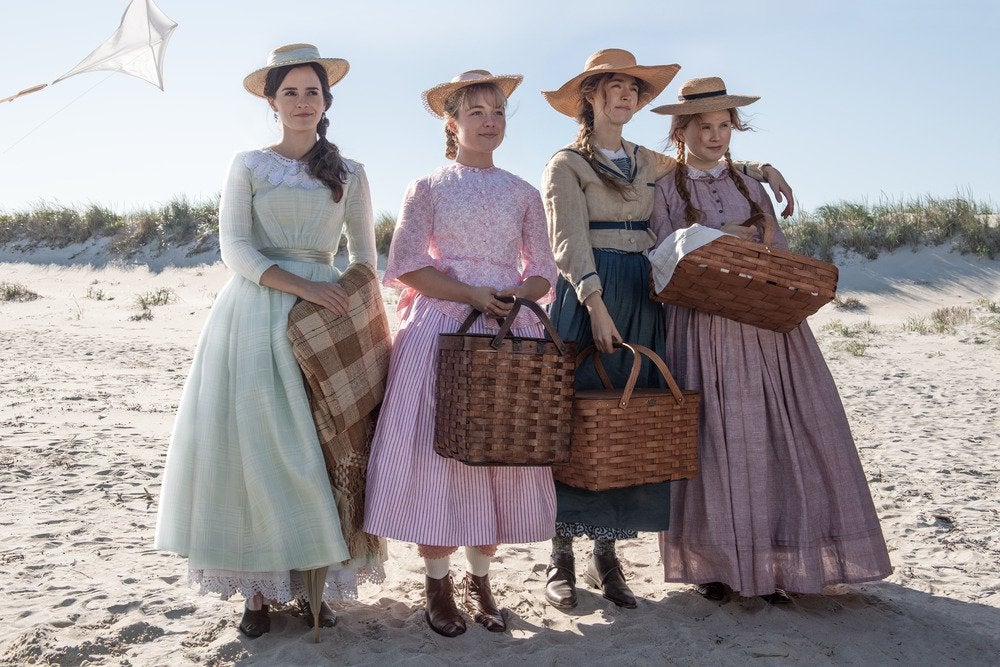 "Women, they have minds, and they have souls, as well as just hearts. And they've got ambition, and they've got talent, as well as just beauty. I'm so sick of people saying that love is all a woman is fit for."
Meg March is the eldest of the four sisters and the one with her wits about her. She has a good understanding of societal norms and caters to them effortlessly. She wishes for more money and nicer things in life, but values finding love in the darkest of times over everything. Meg is a romantic, and we get to see her fall in love and raise a family throughout the course of the novel.
Jo March is our beloved heroine of the novel, a spunky girl with her own attitude about how the world should work, and she's quite the feminist of her own time. She refuses to have her spirit be put down by the societal chains that had locked women into a binding agreement of holy matrimony, raising children and doing housework. Jo sets her own pace at life and discovers who she is meant to be by continuing to flourish as her own person.
Beth March is a sweet, shy little woman who has everyone else's best interest at heart. Over the course of the novel, we see Beth grow and flourish despite her extreme introversion. She forms a fondness and affinity for her old neighbor, Mr. Laurence, and their relationship is one of pure familial love and admiration of character. Beth acts as Jo's foil, and vice versa, as we see them interact and bring out the best in one another. 
Last, but certainly not to be taken as the least, is Amy March. Amy has her own stubborn ideas about the type of life she wants, one bedazzled with jewels and handsome boys to be worn on her arm at will. Certainly a primadonna, Amy begins to appreciate humility and starts to want for a love of the truest sort on a trip abroad to Europe. She learns that all that glitters is not gold, and her own appreciation for who she is and what she stands for is enough.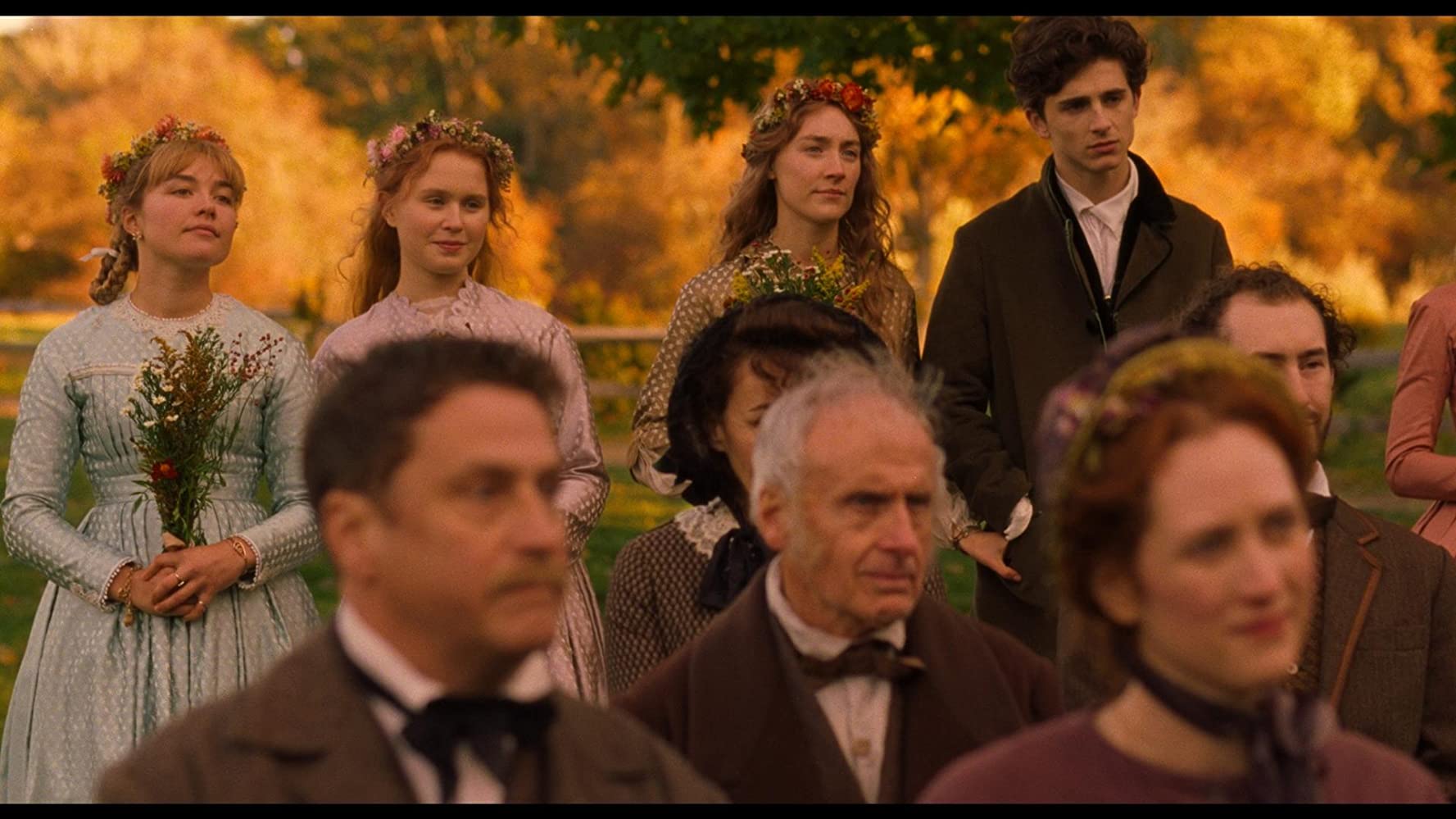 "Take some books and read; that's an immense help; and books are always good company if you have the right sort."
While I saw the little women grow throughout the novel, I reflected on my own life experiences. Was I doing enough to further my own sense of self? How could I relate to each of the March sisters? Did I have similar values in life? These questions raised some definitive answers on how I was choosing to live, and the one common answer was that I was deciding to live fully. Much like Meg, I was a hopeless romantic that fell in love with people as well as the autumn breeze, yet I also had a strong head on my shoulders. Like Jo, I kept a piece of myself solely for myself, indulged in my passion for writing, and decided that a man does not make a woman. Like Beth, I tried to bring out the best in the people that I surround myself with and learn from everything as a quiet (but not passive!) observer. And finally, like Amy, I taught myself to be humble in my accomplishments and to be true to who I am. 
I also reflected on my relationship with both of my sisters. I understood in a better light that each of us is our own person, with our own relationships and life experiences shaping who we are. And I finally understood how lucky I was to be able to have a loving, trusting, caring relationship with each of them, and to receive back the same love, trust and care that I put forth. My sisters, I realized, are my most important blessing.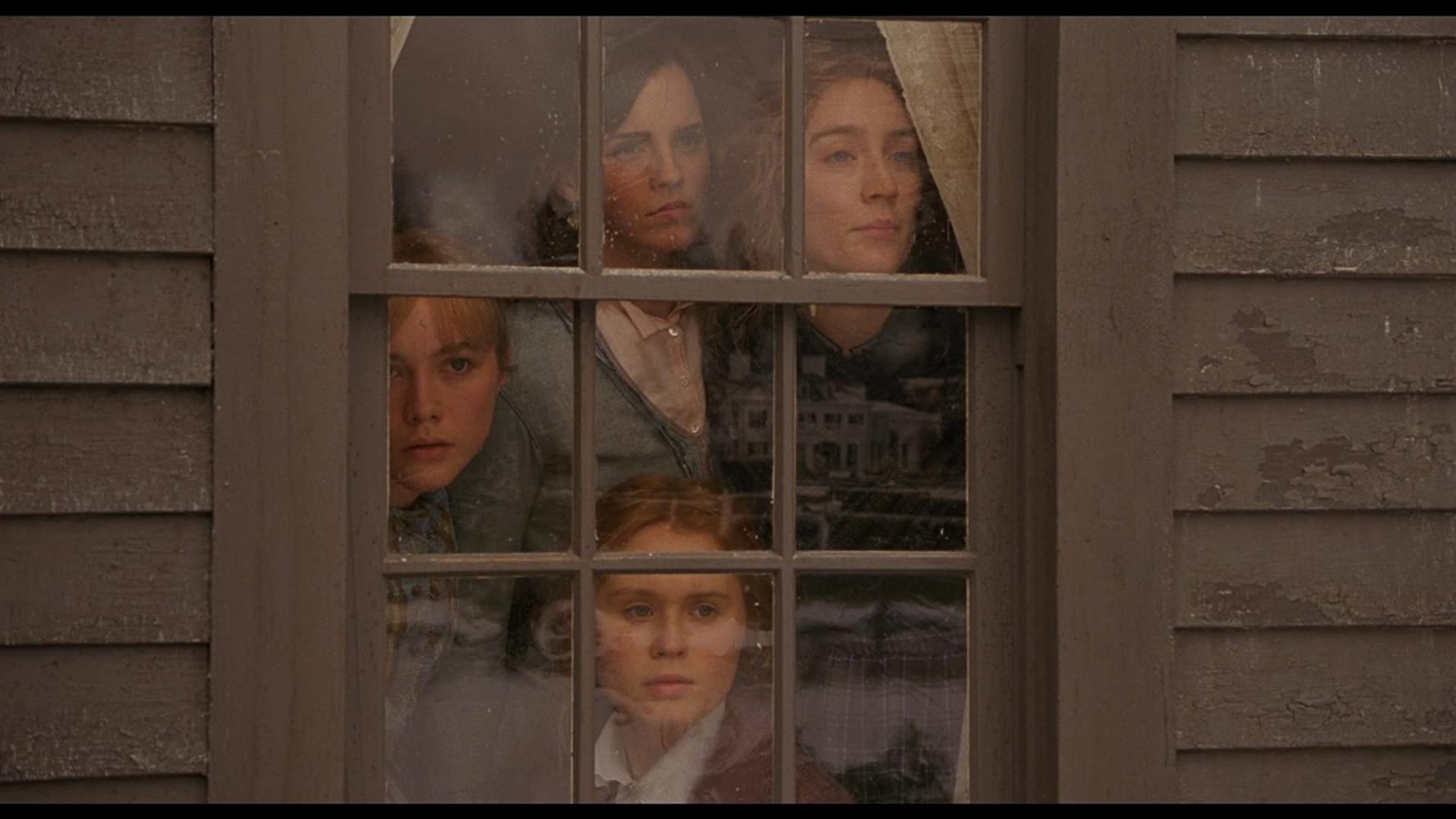 "I could never love anyone as I love my sisters."
When the movie Little Women was released on Christmas Day 2019 (which now seems worlds away), I could not have been more ecstatic. With an all-star cast lineup consisting of Saoirse Ronan, Emma Watson, Florence Pugh, Timothée Chalamet, Meryl Streep and Laura Dern, I was absolutely thrilled to go see the film in theaters. Unfortunately, I didn't get to see it until October 2020, nine months later, through an online streaming service. But wow, did it still pack a huge punch in the art of movie-making and story-telling. 
On-screen, we see the characters navigate their lives just as in the book, with incredibly appropriate cinematography and beautiful scenery. The March sisters come alive through the amazing cast, and their stories of love and heartbreak, failure and triumph, sisterhood and womanhood are detailed with an adherence to the emotional care of the audience. Tears sprung from my eyes at the dramatically beautiful retelling of Beth's departure, Jo's unrequited love, Amy's longing and Meg's coming-of-age.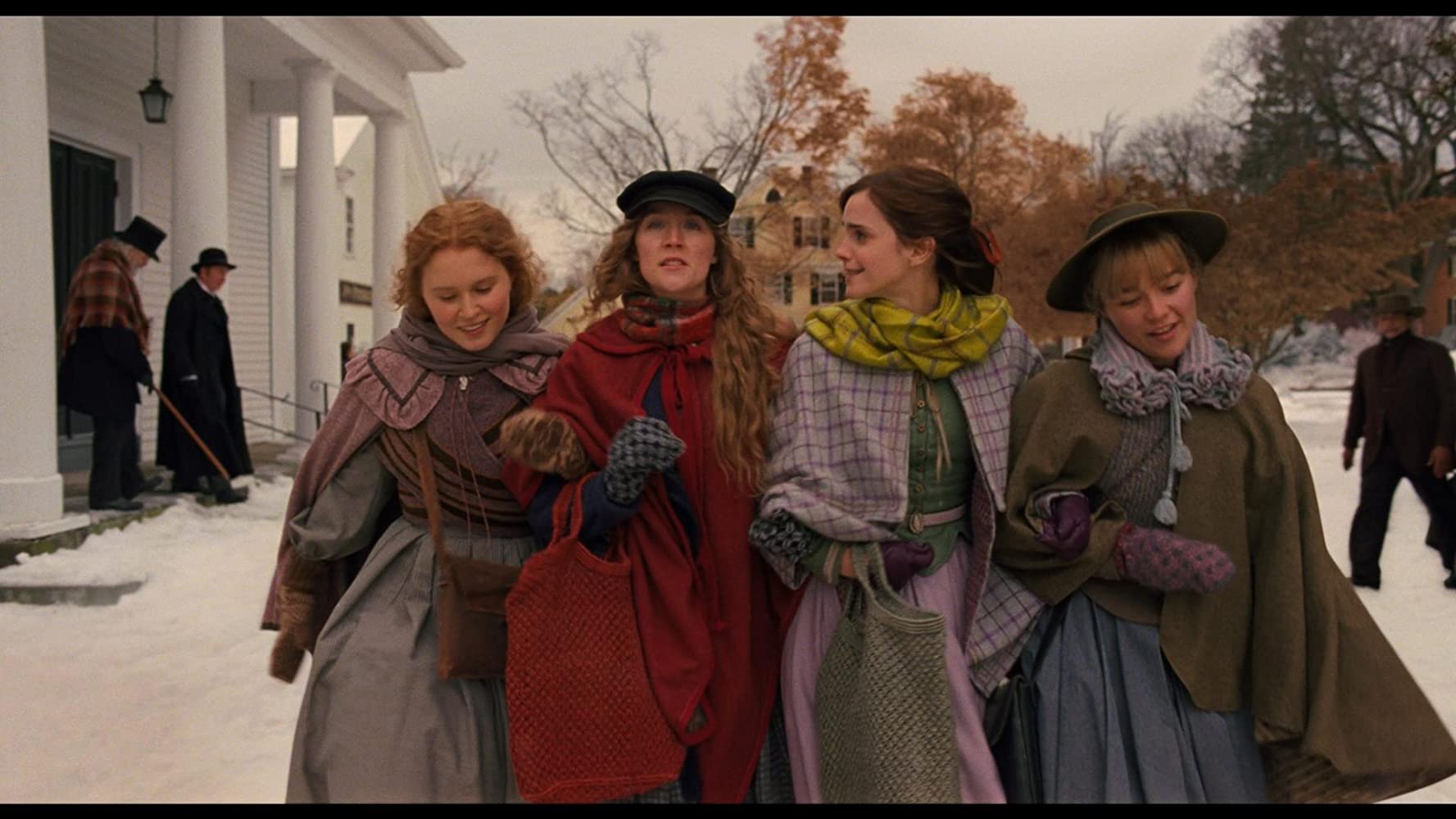 Overall, the movie received high praise, with a 7.8/10 score on IMDb, 95% on Rotten Tomatoes and 91% on Metacritic. Little Women also received six nominations at the Academy Awards and was chosen by the American Film Institute as one of the top ten films of the year. Personally, I sing this praise as well, as the book and then the movie had a tremendous impact not only on my life, but on my story-telling ability. 
So, while we're in this weird purgatory state with regard to the infamous coronavirus, I recommend taking time to yourself to read this novel and watch the film. Indulge. Really look into the meaning of the narrative and take to heart what Alcott shows us we can learn from life. After all, we're the ones in charge of our own stories.