How Jussie Smollett Almost Got Away With Faking His Own Hate Crime
On January 29, Jussie Smollett, a black and openly gay actor on the TV show "Empire," reported being attacked by two men shouting "MAGA Country" while they tied a noose around his neck and poured bleach all over him. The following day, Chicago police began investigating two persons of interest as seen on security cameras around the Streeterville neighborhood where Smollett was attacked. This footage unraveled his plans, leading to his arrest on February 21 for falsifying a hate crime report. 
Photos of people of interest who were in area of the alleged assault & battery of Empire cast member. While video does not capture an encounter, detectives are taking this development seriously & wish to question individuals as more cameras are being reviewed pic.twitter.com/xJDDygtocr

— Anthony Guglielmi (@AJGuglielmi) January 31, 2019
How It Happened
At first, Smollett was treated fairly as a victim, spreading his story all over social media and doing an exclusive interview with "Good Morning America" about skeptics "not wanting to see the truth" about racial injustice in America. This lasted until persons of interest Abel and Ola Osundairo, as identified by street cameras and footage inside of an Uber taken to get to the crime scene, re-entered the country after a two-week long trip abroad and released a personal statement claiming that they were paid by Smollett to stage the attack. These brothers already had a long history with Smollett, one being his personal trainer and the other being an extra on "Empire." Police rushed to get a warrant and uncovered text message exchanges between the brothers and Smollett, finding proof of his guilt.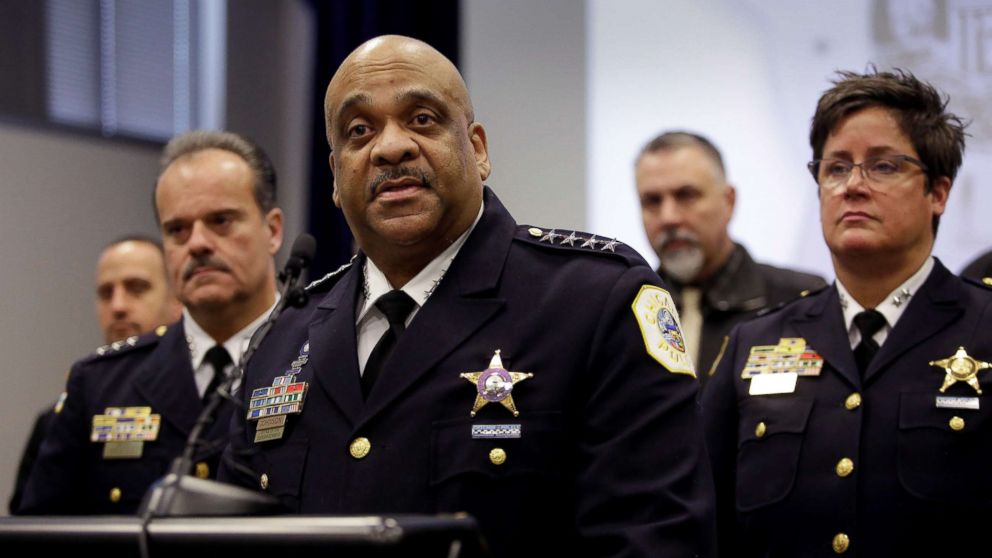 The Chicago Police Department announced after his arrest that the false report was a publicity stunt for public attention and a pay raise. Though supporters of Smollett don't trust the Chicago Police Department because of their long history of racism, it's hard to deny the phone records and the fact that he turned himself in. Jussie Smollett took advantage of the safeguards meant to protect real victims from suffering and permanently tarnished them, making it harder for present and future marginalized peoples from seeking justice. Because of him, fewer genuine victims are likely to come forward with their testimonies. Instead of being encouraged to report violent incidents of racism and xenophobia, actual victims of hate crimes will have to consider whether they'll be believed at all. If that's not unfair, I don't know what is.
Reactions
.@JussieSmollett - what about MAGA and the tens of millions of people you insulted with your racist and dangerous comments!? #MAGA

— Donald J. Trump (@realDonaldTrump) February 21, 2019
Even President Trump has spoken out about the Smollett hoax on his twitter, followed by a long thread of tweets both supporting him and asking why he would choose to comment on this, but not violent actions by white supremacists. Fellow cast members on "Empire" are split over their support for Smollett, some calling for him to be fired while others stand by his innocence. Cardi B spoke out on her latest Instagram live session, first despondently expressing that she thinks he "f*cked up Black History Month," then considering her suspicion of Chicago police, still clearly wanting to believe him. In full awareness of this situation, I believe we can still observe Black History Month with a maintained respect while looking towards the future mindfully. Lies can't stand in the way of progress.