Give Kids the World Village is an integral part of the Orlando community. Founded in 1986, the Village is known for its extraordinary work with critically ill children and their families to provide them with the most magical week of their lives. With partners ranging from the likes of Walt Disney World and Coca-Cola, families are treated to a comfortable and unforgettable experience when they stay at the Village.
All took a sad turn in March of this year when Give Kids the World Village had to shut its doors indefinitely due to COVID-19's massive United States outbreak. In a heartbreaking email to volunteers and the families they serve, the Village explained its situation and that they feared having to remain permanently closed. 
However, as anyone would expect from such a joyous place, Give Kids the World lets hope conquer. While the Village cannot currently accommodate their usual week-long stays and families, they decided to put their 89-acre property to good use and open it to the public for the first time in its 34-year history. To both promote their facility and give Central Florida a holiday event that they might have missed this year — Give Kids the World began Night of a Million Lights.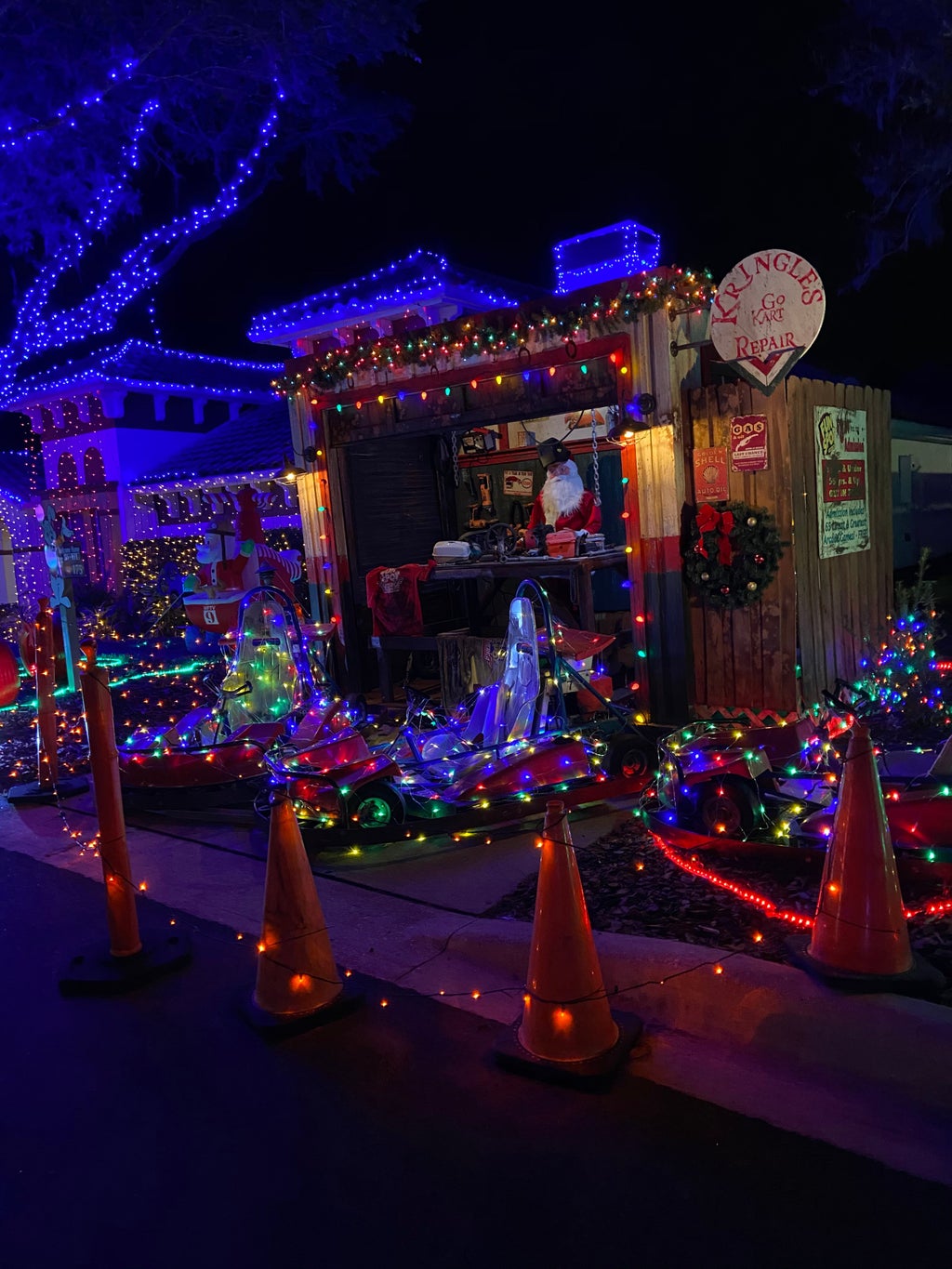 If you are like me and have been a Central Florida regular for years, you might remember Walt Disney World's Osborne Family Spectacle of Dancing Lights, the ultimate Christmas light show. This was my all-time favorite holiday event, and I was so upset when it closed in 2016 (I actually was there for their last night and cried my little eyes out). I have been somewhat of a Grinch since. 
Night of a Million Lights is extremely reminiscent of the now-retired Disney event, which makes sense, given that Walt Disney World donated all the lights to the event, and the design team included several members from the Osborne crew. 
Even on its own, without having seen the Osborne lights, the event is undeniably magical. Night of a Million Lights is actually a little misleading, as the event is actually decked in three million lights, set to wow even the Scroogiest guests. Christmas music of all kinds blasts through the Village as you walk through, guaranteeing every guest will hear something they like. 
Each villa is decorated by a different sponsor with a little touch that makes it their own: NASA has a wonderful astronaut sculpture, Perkins a giant mixer, the Don CeSar pink lights and beach chairs. I won't spoil everything, since experiencing the event in-person is the only way to really appreciate it all, but it's so entertaining to stop and see what makes each villa individual.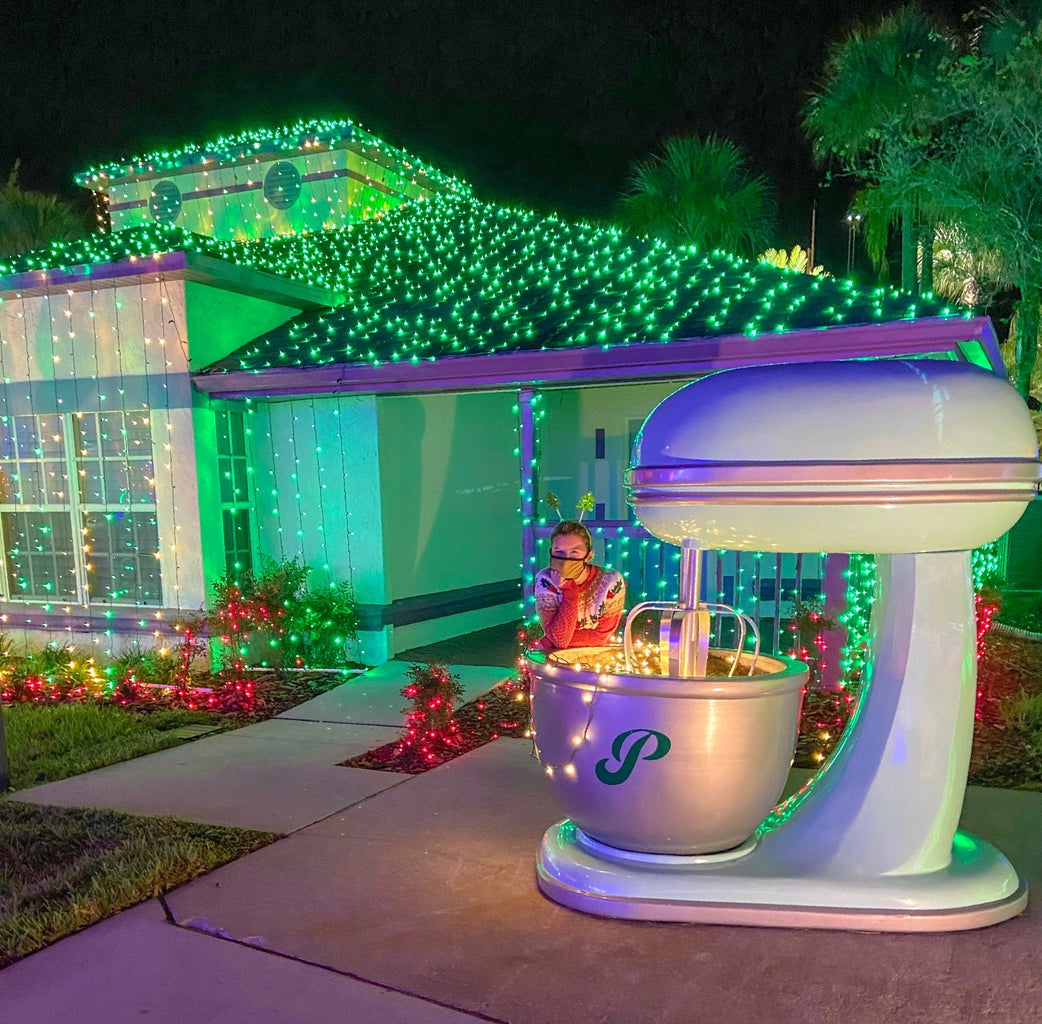 I experienced the event as a volunteer, which I highly recommend to anyone. As someone who volunteers regularly, I can happily say Give Kids the World is one of the best places to volunteer. I have never been treated so kindly as a volunteer by both the staff and the guests alike, and the atmosphere is one of the most positive I've ever experienced. 
If you would like to volunteer, follow the instructions here to set up a virtual orientation. Shifts are usually broken up into 4-hour periods, and you might even get to see some lights after! Roles range from working the concession stands, crowd control, parking and even ride operations!
The holiday season might seem a little glum to think about this year, but Give Kids the World is making the most of it. In past years when families were being served, there was no way this event could have gone off, at least not on this scale. So, not only is this a once-in-a-lifetime opportunity, but it's a genuine example of making some good out of rough times. 
Event tickets are available on the Give Kids the World Village website, with more information about the event and accommodations. All proceeds go back to the Village to help them reopen one day soon. 
"Happiness can be found even in the darkest of times, if one only remembers to turn on the light." – Harry Potter and the Prisoner of Azkaban