Girl Boss Galentine's Day Anthems
Valentines Day: You either love it or hate it, there's no in between. Some people gush over the red roses, oversized teddy bears, romantic movies and all that comes along with the theme of V-Day, and some don't. This is where Galentine's comes along: "Ladies celebrating ladies," as Leslie Knope from "Parks and Rec" says. A day to celebrate your friendship! And who doesn't love a good jam sesh? Here's a list of record-breaking hits for your Galentine's Day celebration:
1. "7 rings" by Ariana Grande
Ariana always comes in clutch with an empowering anthem about celebrating luxuries with your friends. A line that especially makes you bring out your inner girl boss: "Bought matching diamonds for six of my bitches." 
2. "Confident" by Demi Lovato
What's wrong with being confident? This song tells us we should always get past insecurities and believe in ourselves. It's all about empowering yourself and making it known that you're rocking it.
3. "New Rules" by Dua Lipa
In "New Rules," Dua is reminding us to not settle for less and that our self-worth always comes first. You're better off doing your own thing!
4. "Lush Life" by Zara Larsson
Live your life to the fullest and enjoy it! Throw your problems away and let loose. This song tells us that boys will come and go and that they shouldn't dictate how you choose to live your life.
5. "Run the World (Girls)" by Beyoncé 
No one says it better than the queen herself. Girls run this world. We work hard and we make bank. This is the theme song for female empowerment.
6. "Level Up" by Ciara
This self-love song reiterates that you have self-worth and you should never settle for less. You have to step up and realize you deserve the best. "Level Up" is saying reach for the best because you can definitely acquire it. Preach, Ciara!
7. "God is a woman" by Ariana Grande
Ari has once again proven that women can do it all. This song encourages us to be sure of ourselves in every aspect. Female liberation and confidence are what this song brings out.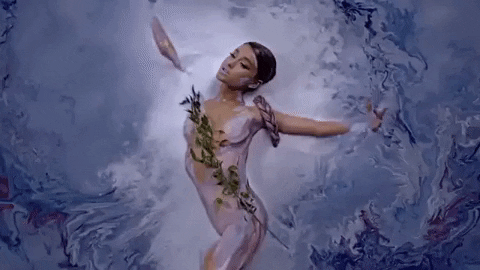 8. "She Loves Control" by Camila Cabello
This song highlights a girl having control over her own life. It's so empowering because being in control of your life gives you so much agency. You should be able to do your own thing and you should never say sorry for wanting things done your way.
9. "Ridin' Solo" by Jason Derulo
Instead of crying because you're single, you should take advantage of your freedom and do whatever you want. You don't have to answer to anyone and you can claim your happiness and stress-free life. You're living on cloud nine!
10. "Man! I Feel Like a Woman!" by Shania Twain
This a well-known girl-power anthem. Shania reminds us why it's great to be a woman. Whatever makes you feel like a woman, put it on and own it! It's time to celebrate being a woman!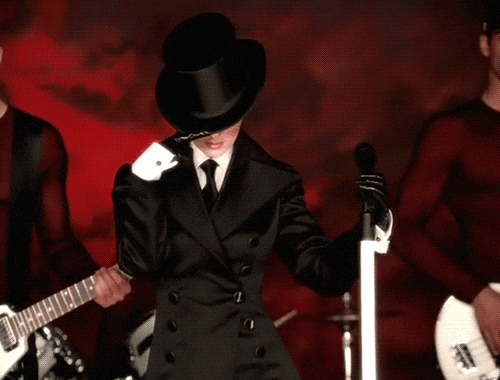 11. "That's My Girl" by Fifth Harmony
You go, girl! To anyone who has gone through rough patches and overcame them, this song goes out to you. Break free from whatever is holding you back and get out and do what you want. No matter how hard you fall, you will always be able to get back up!
12. "Pretty Girl Rock" by Keri Hilson
This song is a must; it's a number one girl power anthem all about self-love! We should all be confident in our own skin. We are all tens. Don't hate us because we're beautiful.
13. "Teléfono" by Aitana
A little Latin jam about focusing on yourself and not letting anyone kill your vibe. Forget him, her or whoever and live your life. Stop chasing after them and forgiving them. You deserve to move on to bigger and better things that are coming your way.
14. "Do My Thing" by Estelle
Do your own thing and work it. Don't pay attention to haters and just do yourself. Don't ever apologize for who you are. Do it, because you can!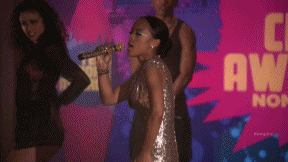 15. "Single Ladies (Put a Ring on It)" by Beyoncé
Queen B has done it again, crafting another girl-power jam! If you're single, raise your hand because this is your anthem. You do your own thing and strut it!
Images: 1, 2, 3, 4, 5, 6, 7, 8, 9, 10, 11, 12, 13, 14, 15, 16, 17