Hi friends! My name is AJ (or Abbie or Apple Juice, I respond to anything) and I'm a big music lover. I grew up on old Taylor Swift songs, but I haven't been keeping up with her as much in recent years and I have yet to listen to her latest album, evermore. To fix this, I assembled an expert panel — my roommates — and decided to listen and rank every song on evermore, with it being the first listen for four of us.
Before we started though, I asked everybody to give me their top three favorite Taylor Swift songs.
Natalie: "Long Live," "All Too Well" and "Cruel Summer"
Nina: "Clean," "mirrorball" and "Death by a Thousand Cuts"
Caitlyn: "Safe and Sound," "Mean" and "We Are Never Getting Back Together"
AJ (me): "Long Live," "Everything Has Changed" and "Tied Together with a Smile"
Dylan: "Delicate," "Safe and Sound" and "You Belong with Me"
Raiffa: "Call it What You Want," "Everything Has Changed" and "You Belong With Me"
Honorable Mentions: "Getaway Car," "The Way I Loved You," "Never Grow Up," "Back to December," "Love Story," "Dear John," "Mine," "White Horse," "Lover," "Getaway Car"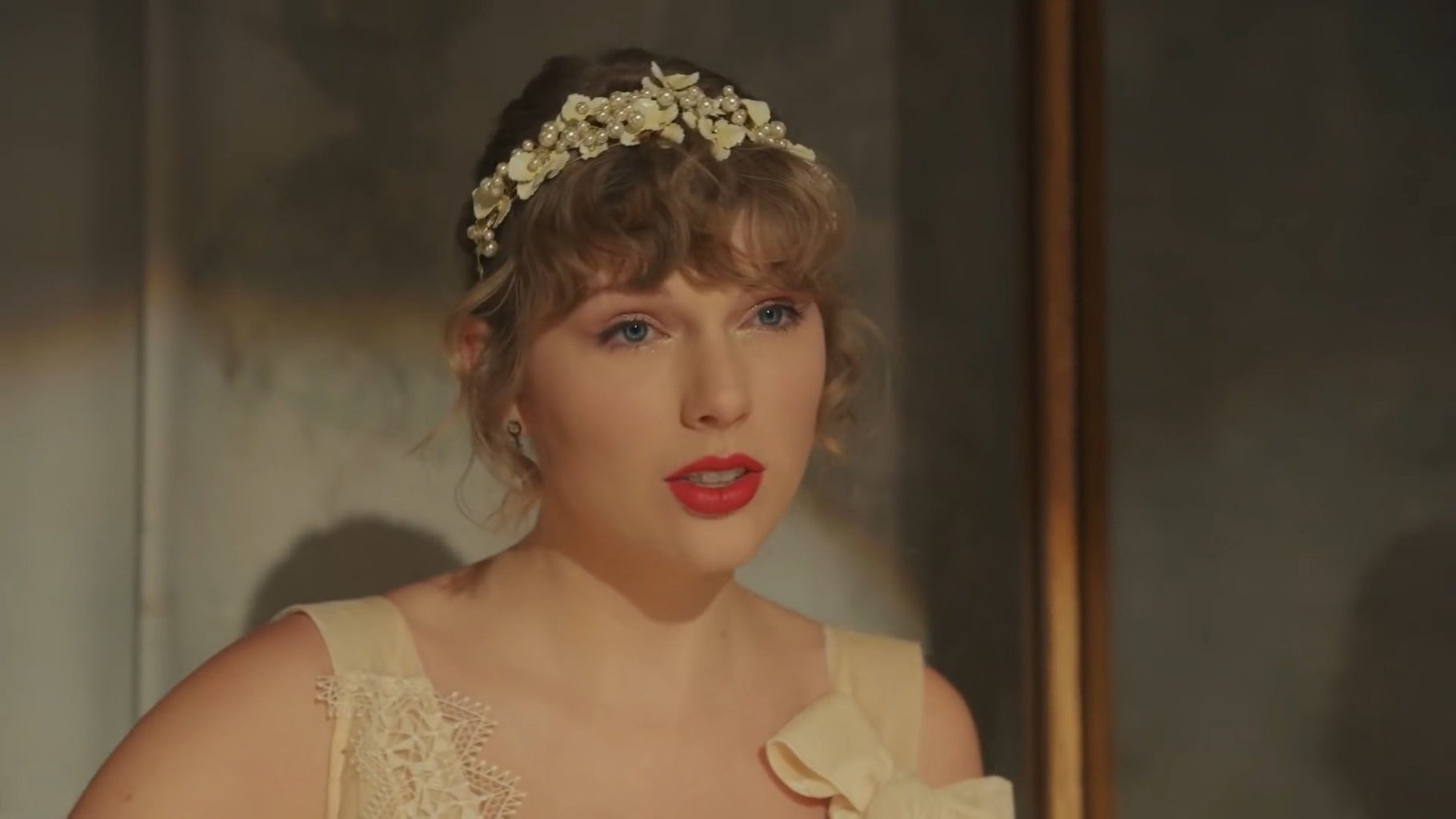 This was a universal favorite for all of us. The story in this song is so heartbreaking on both ends of the relationship. "champagne problems" doesn't depict an experience from her own life but instead tells the story of a girl who turns down a marriage proposal — largely due to her own mental health issues — devastating the man in the process and completely altering every detail of both of their lives. The lyrics are clear and filled with imagery and the build-up in this song leading into the climactic lines in the bridge really solidifies Swift as a masterful storyteller.

Favorite Line: "'She would've made such a lovely bride. What a shame she's fucked in the head,' they said."

I'm a simple girl. I see Bon Iver's name, I immediately love the song. Dylan and I both absolutely loved this song and I would listen to it on repeat just for Bon Iver's part (yes, "exile" was one of my favorite songs on folklore). I was originally drawn to the song just because I love the sound of the piano, but the more I listened the more the lyrics began to make their impact on me. It's a song about a seemingly neverending depressive period — something that I can relate to all too well. "evermore" concludes this album perfectly on a hopeful note and in a beautiful and haunting way. The change in tempo when Bon Iver first comes in for the bridge gave me literal chills and their duet just tugs at all the right strings.

Favorite Line: "In the cracks of light I dreamed of you. It was real enough to get me through."

"marjorie" was one of the most well-done songs on this album, in my opinion. As somebody whose grandparents are reaching the final stages in their lives, this song really hit close to home for me. It's a beautiful tribute to Swift's late grandmother — an opera singer who inspired Swift to pursue music. One of the most beautiful details of this song is the fact that in some of the later parts of the song, the backing vocals are actually Swift's grandmother singing. Marjorie shows Taylor Swift at her most thoughtful and vulnerable — really letting her listeners understand her grief and regrets.

Favorite Line: "I should've asked you questions. I should've asked you how to be, asked you to write it down for me. Should've kept every grocery store receipt 'cause every scrap of you would be taken from me."

Gosh, this song is so painful. Natalie and I had this song in our top three and it's actually Caitlyn's favorite song on the album. It's such a mature way of looking back at a failed relationship and recognizing that both sides were at fault. Caitlyn pointed out that she could have just villainized the other person in the relationship, especially since there were strong hints at him gaslighting her and making her feel isolated. Instead, she took the high road and acknowledged that she probably did some shitty things as well. "happiness" also shows that it's okay to still feel conflicted about a past relationship and is an amazing representation of the struggle for forgiveness.

Favorite Line: "No one teaches you what to do when a good man hurts you and you know you hurt him too."

Wow, I loved this song. Nina and I both have this one pretty high up in our rankings. The intro is magical and the song's melody had enough variation in it to keep from becoming too repetitive. "gold rush" really brings me back to my high school crushes and picturing our entire futures together while also capturing the frustration of being attracted to somebody who literally everybody else in the universe is attracted to. She accomplishes a lot with this song — both lyrically and instrumentally.

Favorite Line: "I don't like that falling feels like flying 'til the bone crush."

So, this was actually one of my favorites upon my first listen — and one of Natalie's favorites as well. This is definitely the point in the list where ranking gets very hard because I genuinely love all of these songs. The lyrics in "tolerate it" hit like a truck, and the somber piano instrumentals just add to the deeply emotional story Swift is telling. We all know the pain of pouring so much into a relationship when they hardly give you a second look. The bridge is easily my favorite part of this song but it's strong the whole way through.

Favorite Line: "I made you my temple, my mural, my sky, now I'm begging for footnotes in the story of your life."

I loved this song so much and had such a hard time ranking it. It feels like a return to Swift's country roots and gives off some Carrie Underwood vibes — which is pretty much always a good thing. The only thing that brings this song down is the weak chorus (it literally repeats the same line three times). Otherwise, the story is great and the melody fits the song's narrative perfectly. The entire song is a wild ride and finds a way to make murder fun! 

Favorite Line: "Good thing his mistress took out a big life insurance policy."

I absolutely loved the return to a heavier country influence in the instrumentals of this song. It also reminded me "dang, Taylor Swift has a very low vocal register." It took me a second to get hooked, and the song could feel a bit repetitive at times, but it only grew in intensity as the song went on and the message itself reminded me a lot of "The Man Who Can't Be Moved" by The Script. It's a great song and has some very strong moments, but the lyrics don't absolutely break your heart the way that we all know Taylor Swift songs can.

Favorite Line: "They expected me to find somewhere. Some perspective, but I sat and stared."

To be honest, "closure" wasn't even close to being one of my favorites on the album, but Dylan and Raiffa both had it in their top three. For that, it ranks higher than I usually would have placed it. The thing that makes this song stand out is the way that the lyrics and beat don't follow one another. The time signature is actually in 5/4 which — as any music nerds will know — is pretty unusual for a pop song. This technical aspect of "closure" made Raiffa recognize Swift as a legitimate musician, and it does have some great lyrical moments. 

Favorite Line: "Don't treat me like some situation that needs to be handled."

This song was actually pretty hard for me to rank. On the one hand, it has great wordplay and the lyrics never feel repetitive. The story keeps you engaged the entire song, but I can't say that I'm a huge fan of songs that romanticize affairs. It's not one that I would listen to on repeat, but it has moments that make it stand out.

Favorite Line: "I'd live and die for moments that we stole on begged and borrowed time."

"willow" was a beautiful way to start off the album. Her lyrical prowess shines in the verses and the backing instrumentals add an ethereal effect. This is the kind of song that I would add to a playlist for background effect, but it doesn't tug at the heartstrings as much as some of the others do. 

Favorite Line: "Show me the places where the others gave you scars."

This song is actually one of Nina's favorites, and I appreciated the reflection on her past relationship experiences — and some first album references! The lyrics in this song really show how Swift has matured as a partner but the melody is what made this song rank lower for me. It's catchy but not very memorable, which brings down the quality of the lyrics in my opinion.

Favorite Line: "Past me, I wanna tell you not to get lost in these petty things."

There's nothing wrong with this song necessarily, it just falls into the trap of being forgettable. The only part of "it's time to go" that was special was the section first introduced after the second chorus, but even that becomes repetitive. It's another beautiful song — it just doesn't do anything special. 

Favorite Line: "Sometimes giving up is the strong thing."

I was initially very into this song because of the piano instrumentals. It's a very mature way to look at past friendships that hold no ill will, but its lyrics leave a lot to be desired. She could have done a lot more with this song, but it still has a pleasant melody.

Favorite Line: "You're a queen selling dreams, selling make-up and magazines. From you I'd buy anything."

This is another song that is beautiful but just doesn't hit as hard as it could. The duet is pretty, but not anything special. "coney island" is easily overshadowed by the other songs on this album. 

Favorite Line: "Will you forgive my soul when you're too wise to trust me and too old to care?"

There's no doubt that this song is beautiful, but it just doesn't stand out as much as some of the other songs on this album. "'tis the damn season" is by no means a bad song but it also falls into the trap of being forgettable.

Favorite Line: "And the heart I know I'm breaking is my own, to leave the warmest bed I'll ever know."

The last song on this list is the only song on the album that we didn't listen to the whole way through. "cowboy like me" is — quite frankly — a bit boring. This song was the easiest to rank as it was the only song on the album that I genuinely didn't care for.

Favorite Line: "I could be the way forward only if they pay for it."
So, there we have it! Every song on evermore ranked and discussed. Listening to this album all at once honestly gave me a new appreciation for Taylor Swift as a musician and writer. I have nothing but mad respect for this woman and can't wait to hear what she puts out next.