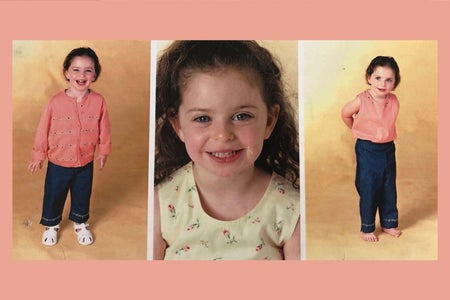 Swampscott, MA 01907
United States
Dear Ashley,
Hey girl, long time no talk. Can you believe you're kind of a grown-up now? If we're being honest, me neither. Don't stop writing those short stories about Kate and Katie on Dad's computer in the basement. Your creativity and love for writing is just going to progress, and will even allow you to become a published freakin' writer for Her Campus, an amazing organization that we would actually die for.
The next few years will hold more changes and challenges than you could ever imagine, and I know you hate change, but we're going to get through it together. Change is the only constant in life. At 12 years old, you'll probably think that moving down the Atlantic Coast will wreck your life, but the only thing it will do is make you into the resilient, successful, hella strong woman you are today. Thank you for saying yes when mom and dad asked you if you wanted to move to Florida — even though you were completely and utterly terrified. Thank you for putting other people's happiness first. Thank you for being selfless.
Keep an eye out if you meet Blake, Victoria and Veronika in Boca Middle — you're going to want to hold onto them. That one "yes" is going to shape your entire life ahead. Sorry for the spoiler alert, but you're going to attend the University of Central Florida, which will become your home away from home. It's where you'll find your passion, your place and even your people (and better yet, your love for açai bowls). So say yes to new things — even if they scare you. Trust the process. Now, I know the first few years in Florida will be a little rough, but I swear girl, it gets so much better. Good things come to those who wait, right? Your new perspective of the world will allow you to grow and sprout into the happy little bean you're going to become. The more we're exposed to in this world, the more we realize how little we understand it. Small towns are great and all, but for a girl with dreams as big as yours, Ash, moving is a blessing in disguise. Growing up means adapting.
Growing up can be a whirlwind of emotions, but here are a few tips and tricks I've picked up so far. You're all you have at the end of the day, so be your own source of happiness. Make sure to check in with yourself every now and then, and treat yourself! Okay, but seriously, chill out with the retail therapy. You're going to want to save up for Urban Outfitter's 2019 Fall Collection since you are going to become a fashionista and all. You'll finally feel confident and strut down the runway. No, like literally...you're going to walk College Fashion Week. So put those tears right back where they came from, young lady. You're good enough. Don't overthink that, especially, nor anything else. This one's a tough one for us. If you know in your heart that someone or something isn't good for you, for goodness' sake, let it go, baby. If something's meant to be, it'll work itself out. The universe works in some pretty weird ways — with practice, this one gets easier. 
If there's one thing I want you to take away from this letter, it's that people care about you and adore you. Sure, this can be tough to believe sometimes, but it's sure as hell true. Appreciate the little things: the phone calls from mom at the end of the day, the goodnight texts, all of it. People may grow distant and other people may move away, but it's all just a part of God's Plan (my condolences for the Drake reference, but it had to be done). Don't force anything. Timing is everything and everything will happen the way it's supposed to. Even if you're upset with how things work out right now, the big guy up there is looking out for your bigger picture — you know — the life you have with 84 dogs in a mansion in the Hamptons. 
You're going to love the woman you're becoming, because I sure do. All the challenges you face will only allow you to level up in life — it's the pain that makes you stronger. The grief and the heartbreak might suck, but you wouldn't have had the days where you felt like you were on top of the world if you hadn't visited rock bottom. Take it one day at a time, with a smile on your little baby face and those sparkles in your eyes.
I hope you didn't mind me reaching out. 
With love,
The older and slightly wiser...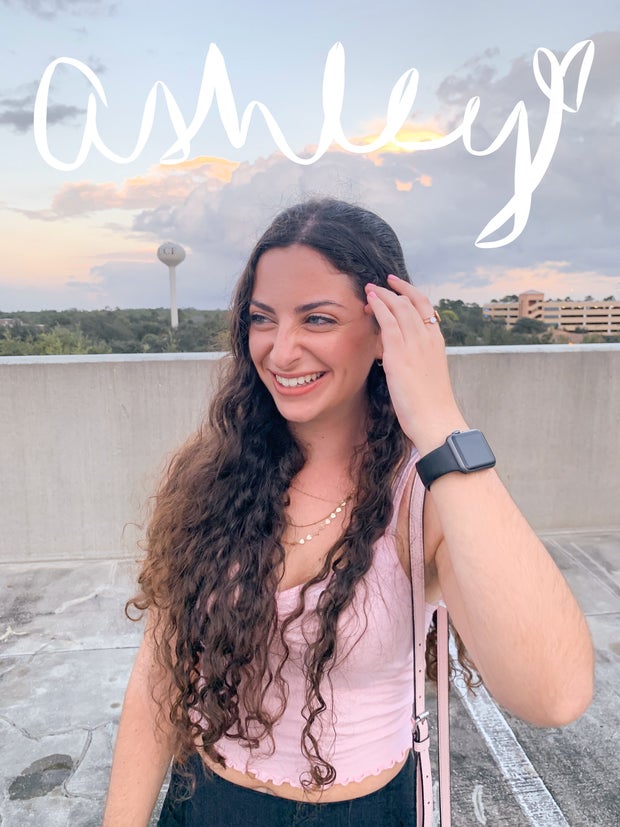 Disney
All images provided by author