Clothing has consistently been part of the movement to convey the major issues that occur in society. During the women's rights movement, women protested through their attire by wearing pants, which was seen as a standard that only men could adhere to. When it came to the Compton Cafeteria Riots, where a trans woman threw a cup of hot coffee at a police officer, other trans women, lesbians and drag queens came together by wearing clothing that society would not accept because they did not adhere to the monochromatic system of cisheteronormativity.
In 2021, fashion is still a statement. It speaks for the voiceless and spreads quickly. Through the techniques of remarketing and retargeting, social media platforms such as Instagram and Facebook show shirts, sweatshirts, tanks and masks that reflect the importance of being anti-racist, pro-LGBTQ+, an environmentalist and a feminist. Instagram has even transformed itself into an online shop.
Just by searching for the hashtags of #BlackLivesMatter and #DefundthePolice, people land upon these creations. One ad is assisting with the growth and popularity of the company, Humanize Being Black. Before temporarily closing, they had three items: a t-shirt, a hat, and most importantly due to the pandemic, a mask.
The creator of the company, Key'Shun Holmes, who is 21 years old, started it due to a racist encounter he faced with a little boy. The experience led to him forming this brand to show that black people are human beings, regardless of the centuries of dehumanization that has existed as a form of opposition to that fact.
Dolls Kill is a fast-fashion company that adheres to the style of alternative fashion. Dolls Kill has had numerous forms of controversies such as stealing from black fashion designers and businesses, culturally appropriating indigenous clothing and their "GOTH IS WHITE" T-shirt. More heat came when there was proof of the brand's owner, Shoddy Lynn, praising abuse from police officers in a deleted Instagram post. It led to the issuing of an apology, the privatization of Lynn's account, and the black squares that were posted on June 2 for Blackout Tuesday as a sign of solidarity to Breonna Taylor, George Floyd and Ahmed Arbury who died through police brutality or armed citizens.
It's not only clothing and shoes that have problematic figures. It's also makeup, such as through popular content creator Jeffree Star. From calling random people on the street the n-word to saying that Jackie Aina is a gorilla, "cancellation" through the so-called callout method of "cancel culture" did not impact the sales of the makeup guru's brand, Jeffree Star Cosmetics. In fact, his palettes always sell out. YouTube is also an outlet of his, where he gathers a lot of views and subscribers on his channel. However, it doesn't stop the baggage from his past and present from haunting him.
Many can argue that these experiences have caused the creators to change and that they have repented of the thievery and bigotry of their past. Social media posts and videos condemning events that have recently happened in regards to racial issues are used as a form of defense. Hell, Doll Kill has even stated that they will be purchasing $1 million worth of products from black-owned businesses. But a lot of these changes happen once their speech is found to be unpopular and harmful. Although social media has trends, the livelihood of marginalized individuals is not a one-time ordeal. It is a continuous form of events that continue to happen in not only governmental, economical and social spheres, but in private businesses as well. The fashion industry and social media are not excluded from this.
TikTok is one of the hottest platforms for numerous topics. Many videos have been showcased where people will make dances, songs, or unrelated content, and invoke Breonna Taylor's name. People make one-liner tweets on Twitter, talking about police brutality — specifically Breonna — but then promote their socials and businesses. Masks about Taylor's name have been created to help put profits into people's pockets instead of helping the community that is harmed by police brutality in the first place.
The more coverage, the better. However, is it worthwhile when people do not have pure intentions and just want to make a quick buck, instead of actually wanting justice for those who suffer from the complicity of the criminal justice system through attorney generals, prosecutors, district and state attorneys, and police officers?
In a world where fashion has always been an outlet for the marginalized, it still is a space that needs to work on its inclusivity and break down barriers. Marginalized people have made the field what is today. Unfortunately, not enough is being done, and it's not being done quickly enough. This isn't only in the United States, but worldwide.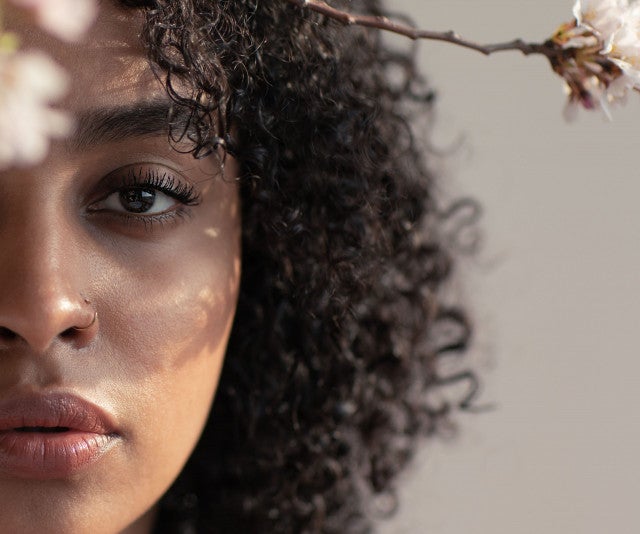 Black people need more representation when it comes to people doing their hair. They need people to take their art and pay them, not steal because of it being the easy and most effective way to fulfill quotas and self-interests in our capitalist society. They need their presence to be valued just like it is for their white counterparts. Fashion can help with that, but it needs to be an effort that puts those who are the center of the issue at the forefront, not only behind the scenes.