6 Valentine's Day Movies to Watch Based on Your Relationship Status
As Valentine's Day approaches, it's time to get caught up on all of your rom-com favorites. Whether you're happily committed, recently dumped, or just hanging with the girls, I've got the perfect list of movies to watch this Valentine's Day. 
1. The Official Valentine: "The Notebook"
It's official, you've finally got a valentine! After years of being single on Valentine's Day, you've finally got one! What better way to celebrate than to snuggle up and watch the most cliché rom-com in history, "The Notebook." This movie will have you laughing, crying, swooning and wishing that you too could kiss Ryan Gosling in the rain.   
2. The Independent Woman: "Sex and the City"
For the independent woman who's always screaming "I don't need a man," the perfect Valentine's Day movie for you to watch this year is "Sex and the City." You don't need a sappy rom-com to eat ice cream to or a man to sweep you off your feet. Dig into the ice cream and immerse yourself in the world of Carrie Bradshaw. Who needs a man when you have your BFFs Carrie, Samantha, Miranda and Charlotte to keep you company!
3. The Perpetual Dumper: "How to Lose a Guy in 10 Days"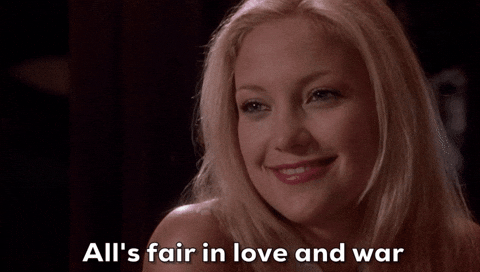 The perpetual dumper. You may not even realize that you're her, but you always seem to find a reason to call it quits. Seriously, it's like no guy is ever good enough! You casually scroll through whatever dating app you find yourself on this week and snag guy after guy.
Unfortunately, you never make it past the third date before getting bored and ghosting. This Valentine's Day watch "How to Lose a Guy in 10 Days." This classic is in every girl's rom-com repertoire, but maybe this time you'll use the advice for a guy who doesn't get the hint. Or maybe you might dive deep into why you never settle down and realize your Matthew McConaughey has been in front you all along.
4. The Casual Dater: "50 First Dates"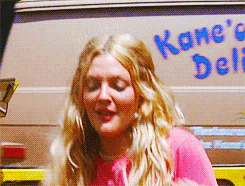 You're never sure where the relationship stands... you've been dating for months but can't seem to make it official. The perfect Valentine's Day movie to watch is "50 First Dates." You'll relate to the first date phase that you can't seem to get yourself out of. But hey, the idea of a man trying to make you fall in love with him every day does have a nice ring to it.  
5. The Recently Dumped: "John Tucker Must Die"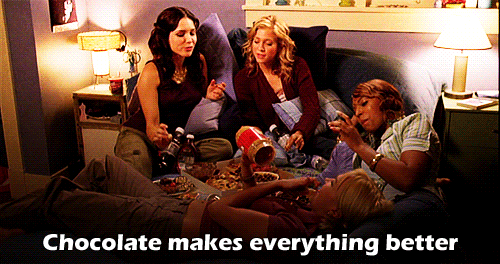 For the girl who was just broken up with, "John Tucker Must Die" is the perfect revenge rom-com that'll have you wishing you had a girl group to scheme with. If you're watching with your friends then maybe you'll get some inspiration on how to take down all of your awful ex's. If revenge isn't your thing then you could always fantasize about having Penn Badgley as a lab partner.
6. The Friend Zone: "13 Going on 30"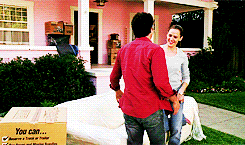 This movie will have you questioning your childhood best friend that you've been ignoring for so long! But don't wait too long or you'll miss out on your pink magic dream house! So, pop some popcorn, grab some Razzles and put on "13 Going on 30" for the perfect Valentine's Day.
If you're in a crunch or unsure of how you're going to spend your Valentine's Day just binge these rom-com classics. Whether you're happily single, in a relationship, or just been dumped there's a Valentine's Day movie out there for you.