5 Ways to Survive Valentine's Day in a Long-Distance Relationship
In a long-distance relationship, even phone calls and FaceTimes all day don't feel like enough. Nothing beats being able to hug your significant other and simply be around them. Valentine's Day is one of the greatest holidays when you're in a relationship, but if that relationship is long-distance, it can feel bittersweet and may make you pretty homesick for your partner. Thankfully, there are so many ways to still celebrate this holiday, even with many miles separating the two of you.
1. Send some handwritten notes
When your relationship practically revolves around communication through texts, calls and FaceTimes, it's always nice to switch it up a bit. For a more romantic approach to the usual good morning texts, send them a handwritten note or card to remind them how much you love them. Take this as your chance to get sappy and spill all your lovesick feelings to your significant other.
If you want a little more than just one note, make some "Open When..." letters (you know, the ones you see on Pinterest pretty much every day). You might say they are cheesy, but they are super romantic nonetheless, and you never know when your partner might need some words of encouragement to open and read.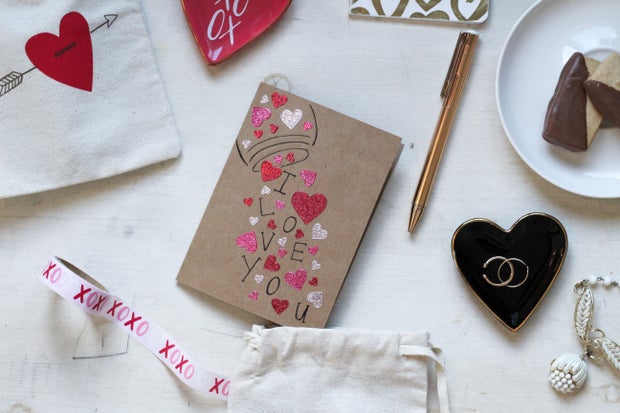 Naomi Irons on Unsplash
2. Have a FaceTime date
Once again, FaceTime is here to save the day. Swap out the movie or dinner date for a virtual one; while it may not be quite as good as the real thing, it's still a great way to spend time with your significant other. Pick out a new movie that you've been dying to see, or catch up on your favorite show together.
For an added bonus, cook some dinner or prepare some snacks and have a virtual dinner date! Have dinner together and unwind the rest of the night with a show of your choice.
3. Reminisce on old memories
Look through old videos and pictures of the two of you and spend a part of the day reminiscing on old memories! Whether you share them together over FaceTime or send them to each other on Snapchat (shout out to Snapchat memories for being the real MVP), it's a great chance to relive some of the best moments you have spent together and prepare for future ones to be made!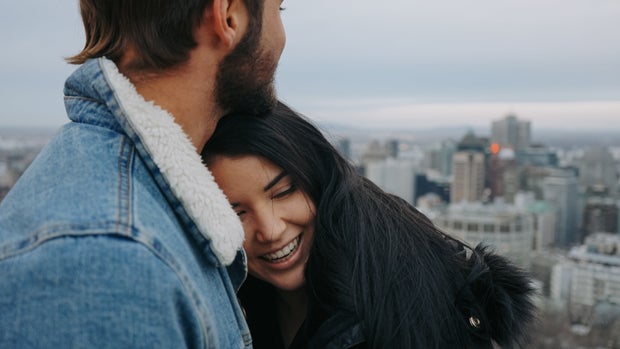 Photo by Lauren Richmond on Unsplash
4. Set a different date to celebrate
Even if you can't be together on the exact date of Valentine's Day, set your own day to celebrate! There are so many other days that you'll have together. Pick a day to be the unofficial Valentine's Day celebration for the two of you and get planning. Who says Valentine's Day can only be celebrated on February 14th?
5. Surprise them with a trip
While this may not be possible for everyone, you may be overdue for a trip. Valentine's Day is the perfect time to tell your partner about making a trip to see them! The two of you can start planning the trip ASAP in order to maximize your time together, and you will have so much fun jotting down lists of things to do once you are reunited.
If you are already anticipating a specific date to be together again, spend the day counting down the hours. For me, I live by my countdown app, so be sure to download one or make a countdown board that you can change every day! It keeps the excitement for the trip and is a great reminder for how much closer it gets with each passing day.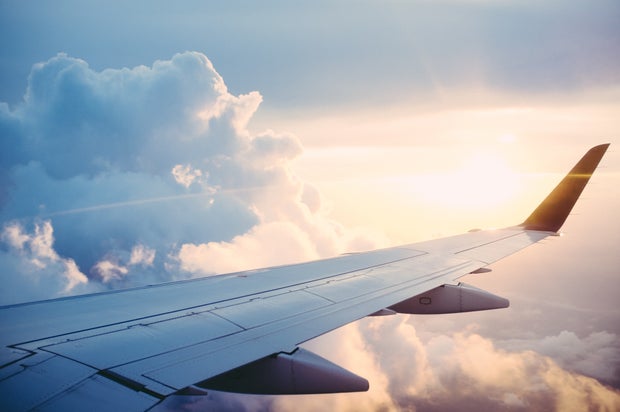 Photo by Ross Parmly on Unsplash
Even though long-distance relationships can be hard, especially on holidays like these, just remember that your time together will be so incredibly special when you do get those moments! For now, do what you can to celebrate, and remember that soon enough you'll get a chance to do even more together. Try to focus on your relationship on Valentine's Day, but don't let the day upset you just because of the distance. It may be hard, but just imagine how amazing it will feel to be reunited!