5 Tips & Tricks to Avoid Overpacking for Your Summer Travels
Summertime is usually the time that everyone goes on vacations. Whether its a weekend trip or a month-long adventure, packing a suitcase can be the most stressful part of the trip.
Overpacking not only hurts your budget when you have to end up checking a bag, but also wastes space that could have been used more effectively. Here are five tricks to avoid overpacking for your next trip.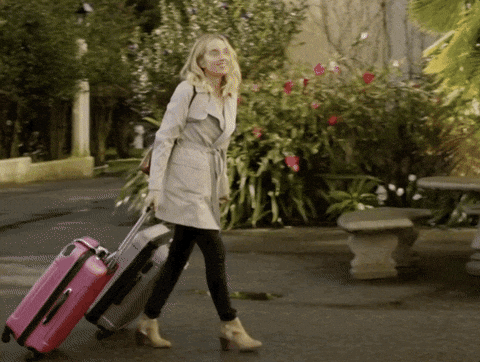 These can be found at TjMaxx, Target or even Amazon, and they will save your life. Designating certain cubes or bags for certain items of clothing not only saves space but keeps you organized as well.

Depending on where you are going, there may be a certain climate or even a dress code. For example, if you're going to Italy and are scheduled to visit the Vatican, you have to make sure that your shoulders and knees are covered. Going through your itinerary and planning outfits will make sure you are prepared and can relieve some stress from trying to choose outfits while abroad.

Don't bring that pair of jeans that only looks good with that one shirt. Make sure to bring your staple items. For example, a pair of jeans that you can wear during the day with a T-shirt and sneakers as well as with a nice blouse and heels. This can help create multiple outfits with fewer items of clothing.

Marie Kondo has shaken the world with her organization tips, but arguably her most famous one is to roll your clothes when putting them in your suitcase. Not only are you packing smarter, but you're avoiding wrinkles and creases in your clothes.

While packing, try and go through your usual getting ready routine at home. This can help you choose exactly which toiletries, makeup and hair products you use on a daily. Again, depending on your itinerary, you may need some extra products, but stick to a minimal amount of cosmetics. For example, don't bring an eyeshadow palette that has bright colors you can't wear every day. If possible, find "all in one" palettes so you can use your bronzer and blush as eyeshadow colors.