There's no better feeling than coming home after a long day. Not to mention that the moment you set foot into your home away from home, it instantly feels like the safest place from all the chaos of the college world outside. How you choose to decorate is an evergreen, endless journey of finding and expressing who you are as a creative originator! Your room is quite simply a place meant for every materialistic thing that is sentimental and vital to you as a whole.
As I enter my senior year, I finally spent weeks and weeks this summer re-creating my room to show exactly who I am and who I to strive to be. I hope my experience inspires someone to improve and restore their outlook on personalizing one's room.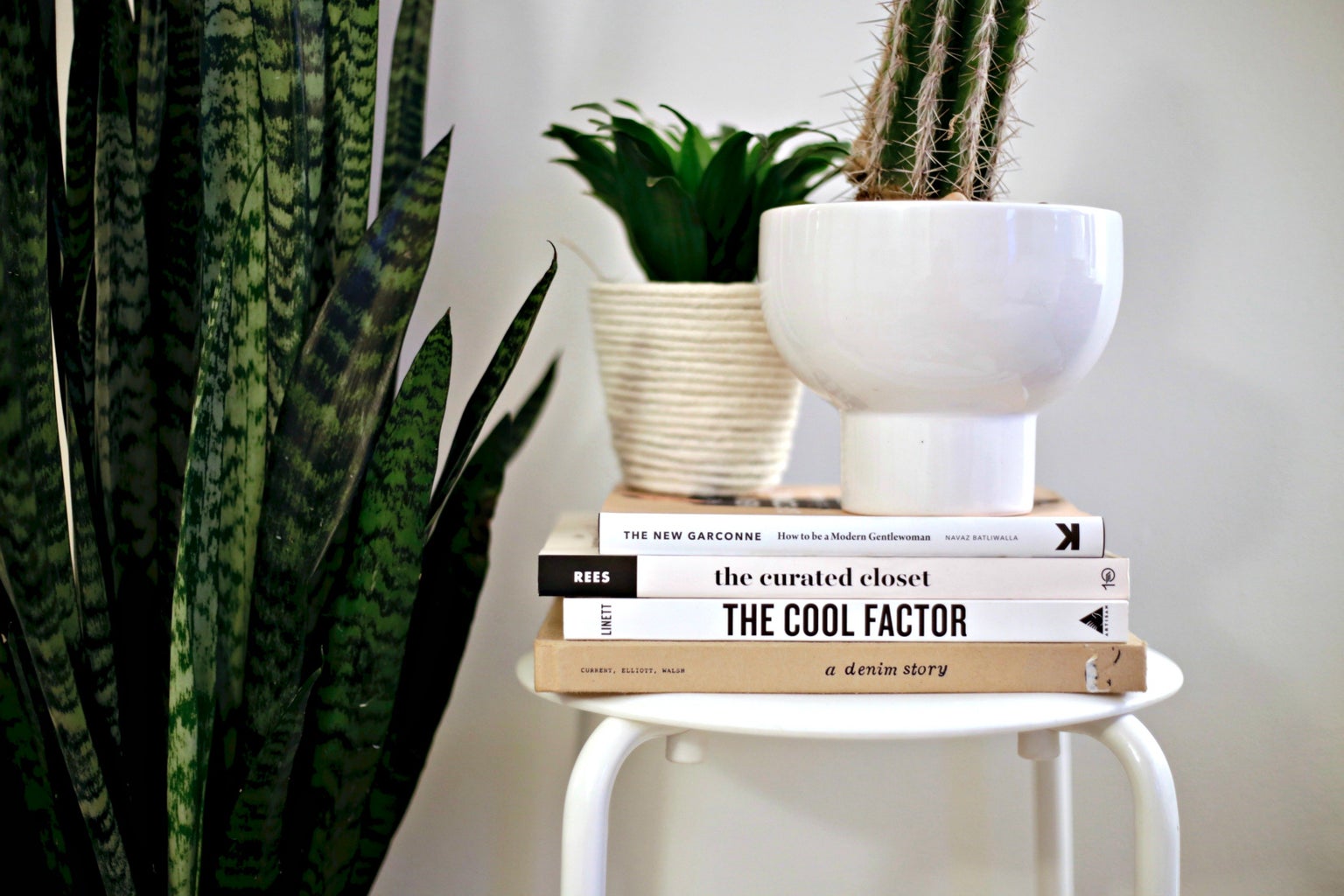 Find your ~aesthetic~

Meredith Kress / Her Campus

This is definitely the most crucial part to any room, and it's something that shouldn't be thought of on a whim. I encourage you to deeply ponder on defining your personality and the vibes you give off in general. Maybe you're a mix of many personalities, and that's okay too! The first big step is to consider what colors people would use to describe your personality, or any colors you're obsessed with. Do you love the sunshine and all things yellow? Is red your go-to for any special occasion? Are you a plant mom obsessed with all things green and beige? Limitless options! Be sure to come up with roughly one to four colors you'd like to center your room around. Once you do that, start up the Pinterest inspiration board and make shopping carts for any and every item that could fit the vibes of your aspired dream room! Also, to reiterate, creating a Pinterest Board is one of the best things I've ever done. 

Decor, decor, decor!

Rule number one of room decor: there's no such thing as too much decor!  It can definitely be overwhelming at first to find the right wall decor for you. Don't stop searching until you absolutely love the item and know exactly where it'd be a perfect fit in your room. A few places that had exactly what I was looking for were Society6, HobbyLobby, Redbubble, Etsy and Target. I'll attach the links below. From plant prints to key holders, these items are essential for the aesthetic of any room. 

I hope the inspiration helps!

(Plant Prints, Key Holder, Banner, Tapestry, Plant Holder, Calendar)

It's the little things.

It's the little things that matter the most, so here's a few must-haves that won't break the bank! 

First, everyone's favorite must-have item — candles! Not to mention that pumpkin spice season is officially upon us, so it's more than acceptable to prepare for the season with a pumpkin-scented candle. Now, if you want an item that brings good vibes and a cute aesthetic, getting a salt lamp might be for you! I also can't forget to mention the underdog product most people don't know about — the infamous mug warmer. Shoutout to my high school algebra teacher, as I've loved this product and use it nearly every day now for all coffee and tea drinks. These three items are the very beginning of what you should look for.

The little things really do mean the most, and this part really is about what makes you happy. For example, since The Office is one of my favorite TV shows, I searched and found The Office sign that's shown in the theme song in nearly every episode. I put it on my bedroom door for all to see, and despite the occasional jokes from my roommates, I love looking at it every time I come home. So, cherish the little things and don't worry about what anyone else thinks! 

Snuggle up and get cozy <3

It's important to find time to sit back and relax, and there's no better place than your bed after a long day. Getting a duvet cover was revolutionary for me, as it has a fluffiness unlike any comforter or blanket. Combine a good duvet cover with some cute throw pillows, and you're all set! Plus, there's nothing cozier than reading a good book in bed. Dropping into a bookstore every once in a while really is good for the soul, so why not transform your bedroom into your very own personal library! Cuddling up and indulging in a good book is such an underrated, inexpensive luxury that we should all prioritize a little bit more.

Indulge in what you love!
Don't be afraid to make your room into a place you love, rather than the current fad. Your room should inspire you to continue to be the person you are and motivate you to never stop becoming all you're meant to be. Some people will disagree with some of the choices you make in your room, and that's okay! Your room shouldn't make sense to anyone but you, and that's the beauty of it.