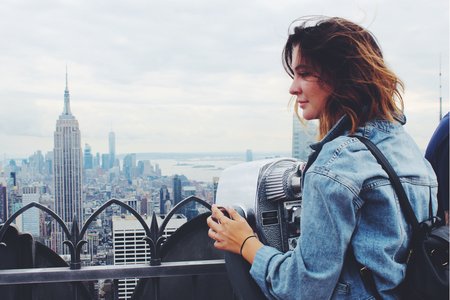 Anna Thetard / Her Campus
The 5 Best Spots to Visit in New York as a First Time Visitor
Recently, I had the opportunity to visit my long-time dream destination: New York City. This city has been one of the places I had been hoping to see for so long, as I'm sure it is for many others. Through my four-day visit, I explored some amazing places, and these are some of my favorite spots that I visited.
1. Times Square
Times Square is an obvious tourist location for most, but it is undeniably a must-see. There is simply no better place to see the hustle and bustle of the city as people move about in large crowds. While this isn't exactly a hidden spot (it is literally a tourist trap), it's incredible to see the insane advertisements and gigantic stores, along with the clusters of people getting their fix of NYC. It's hands down one of the best spots to get some amazing pictures in the heart of the city. There are so many fun shops to explore, and getting to walk down Broadway and see all the signs for the shows is an added plus!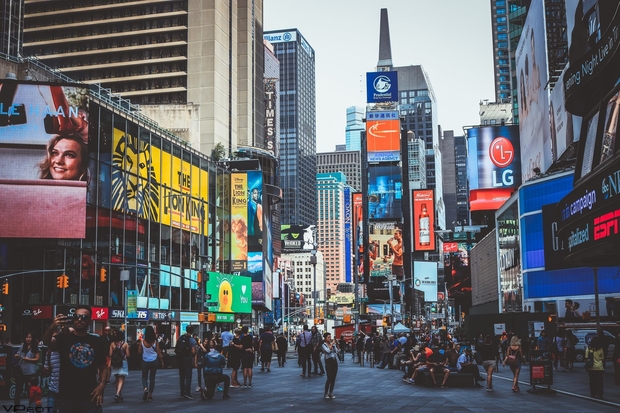 2. Grand Central Station
While I didn't see Serena van der Woodsen descending the steps after her return from boarding school, my Gossip Girl dreams were still fulfilled by being in this incredible building. Standing at the top of the stairs in the main hall, I was able to see the entirety of the station, which quite honestly made me feel like I was in a movie. The architecture is truly astounding, and the elegance of the station is unparalleled. It is a great chance to snap some pictures on the steps and grab a video of the ceiling, which is so beautifully painted!
Grand Central Station is, in my opinion, one of the most iconic spots in NYC to see on your visit. There were so many shops to explore (including Tiffany and Co!) and lots of restaurants to grab a quick bite for a break of wandering the city.
3. Coney Island
Coney Island is truly a classic. Granted, I went during winter and the park was closed, so I was unable to see much of the park from inside. Nonetheless, it was still so much fun to walk along the boardwalk, try a hotdog at Nathan's Famous Hotdogs and explore down by the beach (despite the freezing cold wind)! It was kind of creepy with the grey skies, closed rollercoasters and seemingly abandoned boardwalk, but I was so thrilled to finally get to see the place that I had heard of throughout my whole childhood.
4. The "Friends" Apartment
With how quickly we fought against Netflix to save our beloved show "Friends," I'm sure many of you are just as much of a fan of the show as I am! I'll admit, during my trip I was pretty much tracking down all of the television tourist spots, looking at every corner for a Bloomingdales or Ralph Lauren to try and find Rachel. This spot however, was by far the best.
While the show was not filmed inside these apartments but rather in a studio, the exterior of the apartment (aka 90 Bedford Street) is the famous building you would often see during the episodes. The only downside of the apartment visit was that I couldn't visit Central Perk and never saw Phoebe or Joey, but it was still one of the most exciting places of my visit. My Friends addicted heart couldn't contain my joy.

5. Brooklyn Bridge
For me, my favorite memory of the whole trip was my walk along the Brooklyn Bridge at night. The first day of my trip, I explored Brooklyn alone, as that was where I was staying. Being able to see the city from afar before I had gotten to explore it was truly one the most amazing moments of my life–I literally started tearing up (I wish I could say I was kidding). It was everything I had ever imagined it to be, and if I could experience anything in the trip twice, it would have to be this moment.
The bridge is a great place to visit at any time of day; in the afternoon the whole skyline is sunny and clear, and at night the whole city lights up.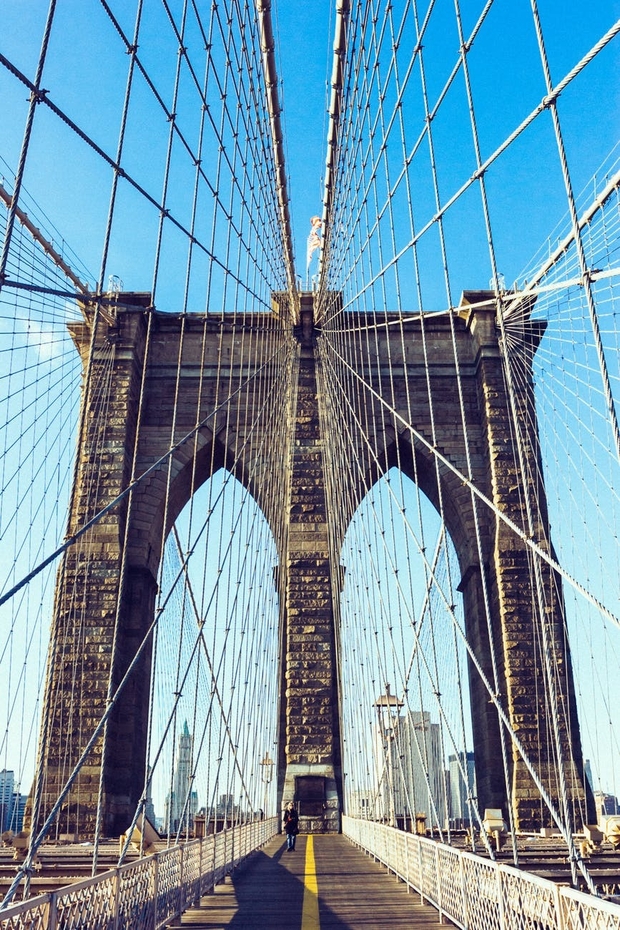 While there are so many other great places to explore within the city such as Washington Square Park or Fifth Avenue, these were just a few of my favorites that I got to see. If you ever get a chance to visit NYC, I would take it right away. Be prepared to spend all day walking though, because trust me, you'll have a lot of things to accomplish! While I didn't get to see everything I had hoped to check off my list, it just gives me an excuse to go back. Post-trip, I am almost positive that I would love to live here—it may not be the city for everyone to live in, but most everyone can agree that it is an amazing place to visit.